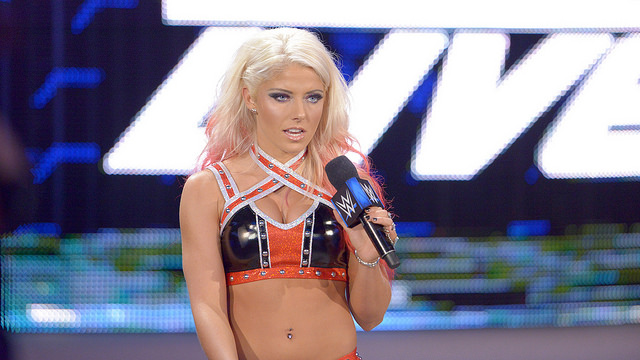 Alexa Bliss being considered for new position
The Goddess of the WWE, Alexa Bliss, has been out of action for quite some time now. She took a bad bump at a house show, which took her out of action for the Evolution pay-per-view. Additionally, she was not cleared to wrestle for Sunday's Survivor Series event, either. Although she was captain for Team RAW's Women, leading to a victory, there is no set timeline for her to return to the ring. Instead, there is talk that Alexa Bliss is being considered for a new position.
According to PW Insider Elite's Mike Johnson, there is a lot of backstage talk regarding Alexa's status. After TLC, she is being considered for a role that would give her some…authority.
Johnson reports:
"The impression that I had is that she went through some medical testing…there was no clear-cut indication that she was returning to the ring anytime soon. It doesn't mean that it's not going to happen. It's not a Paige situation, where she's been permanently sat out.

"It's still very much in the air. They'll probably keep testing her. When they come out of TLC, Alexa Bliss will probably end up the General Manager of RAW, which makes sense."
Although Johnson admits he doesn't know with certainty what the WWE plans to do with her, he seems to be sure they will find something to do with her. After all, Bliss is already excellent on the microphone, hugely popular with fans, and might have some fantastic exchanges with, say, Stephanie McMahon. Additionally, having both Alexa and Paige in these roles may actually turn out to be quite interesting, most specifically during Royal Rumble or WrestleMania season.
No matter what the WWE decides to do, we certainly wish Bliss a quick recovery.
Social Media
We're nice. We don't have resting bliss face.
Don't forget to follow us on Twitter:
@T101Sports and @T101SportsWWE
The writer likes everyone, except Kevin Owens:
Check out our YouTube channel for all your sports needs:
Picture credit: Ahmed P1 via flickr