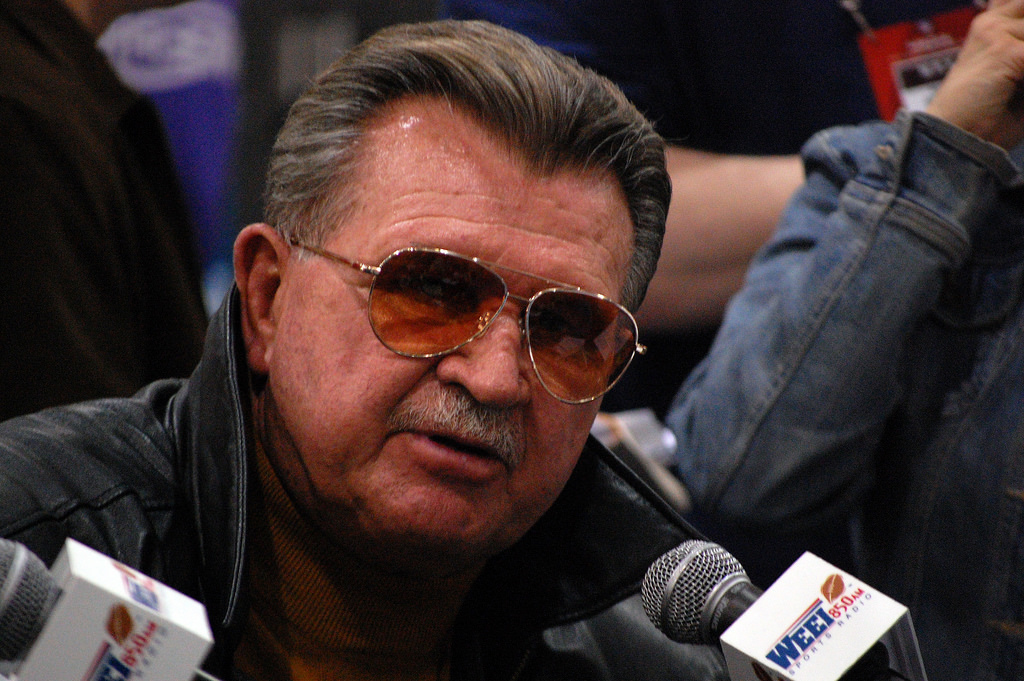 Hall Of Fame Coach Mike Ditka Hospitalized After Heart Attack
Former NFL tight end, head coach, and Hall of Famer Mike Ditka suffered a heart attack earlier this week, per his agent Steve Mandell.
Mandell told ESPN: "Coach Ditka had a mild heart attack earlier this week. Doctors inserted a pacemaker, and he is doing much better. He appreciates the outpouring of support and expects to be home soon."
The legendary Chicago Bears head coach has been recovering in a Florida hospital and plans to return home soon.
The Bears sent out a Tweet earlier on Saturday wishing their former coach a successful recovery.
Mike Ditka's Hall of Fame Career
Mike Ditka won three Super Bowls, both as a player and a head coach. He is perhaps best known for coaching the 1985 Chicago Bears. Notably, the '85 Bears are remembered for having one of the greatest defenses the NFL has ever seen. Ditka's Bears dominated the New England Patriots in Super Bowl XX, defeating them 46-10.
The 79-year-old Pittsburgh-native attended college at the hometown University of Pittsburgh. He was selected fifth overall in the 1961 NFL Draft. Ditka played as a tight end for the Chicago Bears, Philadelphia Eagles and Dallas Cowboys over the course of a 12-year playing career. Along with the Bears from 1982-1992, he also coached the New Orleans Saints from 1997-1999. Mike Ditka was inducted into the Pro Football Hall of Fame as a player in 1988. He recorded 106 wins in his 11 years as Bears head coach. His success in Chicago ranks second in franchise history, behind only George Halas' 318 wins.
After his coaching career, Ditka began working as an analyst for NBC, and later ESPN. He was a member of Sunday Morning Countdown through the 2016 season.
Mike Ditka also has a long legacy of memorable quotes. One of Ditka's most famous remarks is about success: "Success isn't measured by money or power or social rank. Success is measured by your discipline and inner peace."
Photo Credit: tampacritical via Flickr
Don't forget to follow TSJ101Sports and your favorite writers like me (Savannah) on Twitter!
Subscribe to get the latest news from TSJ at the TSJ 101 Sports TV YouTube channel!
Play And Win Weekly at ThriveFantasy!