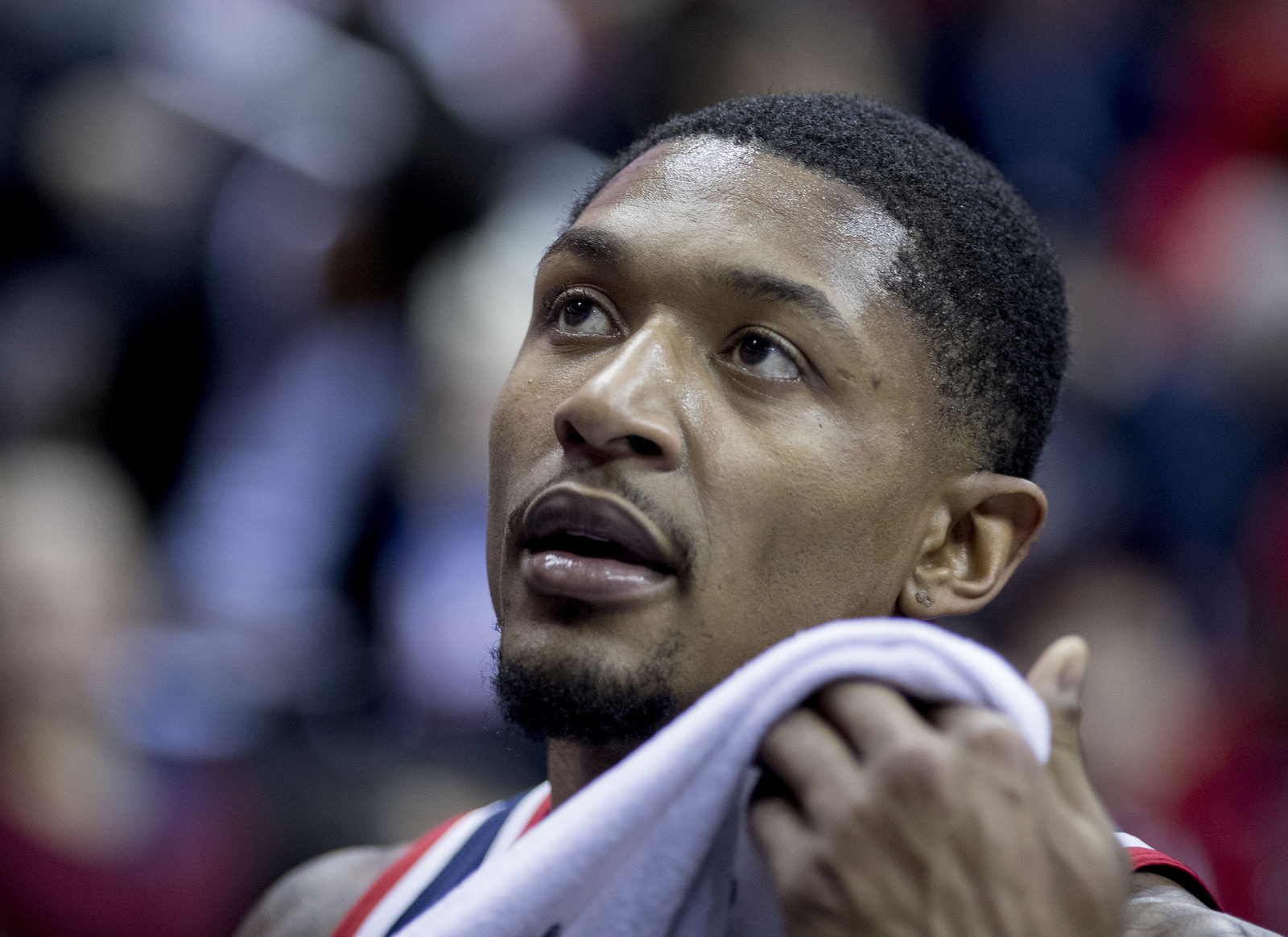 Hornets Inquiring About Trading For Wizards Bradley Beal
On Monday, ESPN's Senior NBA Insider Adrian Wojnarowski reported the Washington Wizards are open to possibly breaking up their roster. That means every Wizards player won't be excluded from trade talks. That includes the Wizards all-star backcourt in John Wall and Bradley Beal. On Tuesday, the Charlotte Hornets are inquiring about a trade for Beal, which shouldn't be a shock.
Pursuing Beal Makes A Lot Of Sense For The Hornets
According to Spencer Perry of Queen City Hoops, the Hornets have floated names like Marvin Williams and Nicholas Batum around as a "salary filler". The report also says they're willing to include a draft pick in the deal to acquire Beal. This definitely makes sense for the Hornets because their star point guard, Kemba Walker, will be a free agent next summer. It's important for the Hornets to start giving Walker a legit reason to stay in Charlotte.
The Hornets are 8-8 so far this season, and a second scoring option is needed. That's where Beal come into play. He would be able to take the pressure off of Walker and make things easier for him. Obviously, money will be a factor for Walker in free agency. However, if he sees the Hornets willingness to improve the roster, that will help increase their odds of re-signing him next summer.
Hornets Have Shown They Aren't Pushovers
So far this season, the Hornets have also shown that they can compete with the best teams in the east. They've played the Philadelphia 76ers three times already this season, and have held their own. In two of the three meetings, the Hornets took the 76ers to overtime. Although they didn't come out victorious, they showed everyone they're no pushovers. They also not only competed with the Boston Celtics, but they defeated them at home last night 117-112.
Notes
The Hornets have a day off today. They'll be facing the 11-6 Indiana Pacers at home tomorrow night. The Pacers, led by Victor Oladipo, are on a three game winning streak. They're also currently the number three seed in the eastern conference. This is also an opportunity for the Hornets to knock off a top three team in the east. The question is- Will they rise to the challenge?
Photo Credit
Keith Allison via Flickr