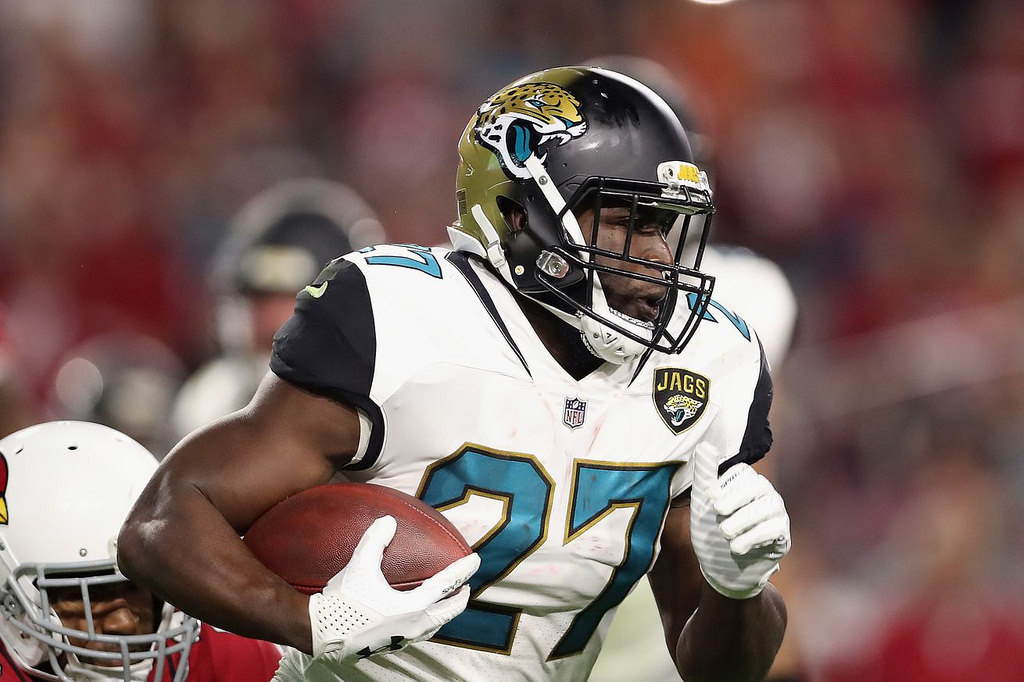 Pittsburgh Steelers Looking for Revenge Against the Jacksonville Jaguars
The Pittsburgh Steelers are headed to Jacksonville to take on the Jaguars for Week 11 of the NFL season. Although no one has said it, it's clear Pittsburgh wants revenge for last season. Add in the fact that these two teams are going in two different directions and you have the makings of an old fashion revenge game.
Last Season
Last year, the Pittsburgh Steelers were humiliated at home by the Jaguars twice. Once in the regular season and once in the postseason. The first loss came in Week 5 of the 2017 NFL season, seeing the Jaguars demolish the Steelers 30-9. Jacksonville dominated the point of attack rushing for 231 yards on the day commanding the time of possession and field position.
The Jacksonville defense also had their way with the Steelers, forcing five interceptions from Ben Roethlisberger and scoring two touchdowns of their own. The Steelers offense out-gained Jacksonville 371 yards to 313, but the costly turnovers blew this game open for the Jaguars.
These two teams met again in the AFC divisional round of the playoffs. Once again the Jaguars came into Pittsburgh and left victorious, winning 45-42. Jacksonville leaned heavily on their running game as usual, rushing for 164 yards and four touchdowns.
Pittsburgh's turnover luck continued to shine, as quarterback Ben Roethlisberger had an interception and one fumble that was returned for a touchdown. The Steelers offense managed to keep them in this game, out-gaining the Jaguars 545 yards to 378. Pittsburgh was sent home without a postseason win, ending their season much earlier than most expected.
Bulletin Board Material
If getting embarrassed on your home turf doesn't make you want revenge, maybe some off-season trash talking will do the trick. In a GQ interview, Jalen Ramsey had this off-season he gave it to Ben Roethlisberger calling him "Decent at Best". Telling everyone it's Antonio Brown and the receivers that truly make him special.
While Ramsey's defense did manage to stifle the Steelers last season, he failed to mention that Ben threw for 781 yards and five touchdowns in their two games last season. Ben might have had a bad game or two but the quarterback is well on his way to Canton and deserves much more respect than what Ramsey dealt him.
Judgement Day
Entering this year, both the Jaguars and Steelers appeared to be AFC favorites but they are heading in different directions. Jacksonville is last in their division with a 3-6 record, losing their last 5 games heading into their matchup with the Steelers. Pittsburgh is first in their division with a 6-2-1 record, riding a 5 game winning streak heading into Week 11.
Although many have come out and said this game is not about revenge, it is hard to believe there's no extra incentive to end Jacksonville's season on their home turf.
Key Matchups
Antonio Brown vs Jalen Ramsey
Although Pittsburgh didn't fair well against Jacksonville last season Antonio Brown sure did. Brown reeled in 17 catches for 289 yards and 2 touchdowns in their two matchups last year. With AJ Bouye battling an injury Brown will be getting a heavy dose of Ramsey this week. Brown is also on an incredible scoring streak, finding the end-zone in 7 straight games this season. Ben will be poised to continue his strong season and seek some revenge against this daunted Jacksonville defense.
Leonard Fournette vs Pittsburgh's Front Seven
Leonard Fournette was unstoppable against the Steelers last season racking up 209 rushing yards and five touchdowns in their two meetings last season. Pittsburgh has done a lot to sure up their rush defense this year, ranking top 7 in rushing yards allowed, touchdowns, and yards-per-carry this season. Fournette has missed time with injury this season, leaving him fresh for this matchup. Pittsburgh's front seven has to contain Fournette or they might be in for a repeat of last year.
Final Observations
Getting Fournette back for Jacksonville is huge for their offense, but even he couldn't help them to a win last week. While the Jaguars defense is still good, Pittsburgh's offense has been scary this season putting 52 up on the Panthers last week. The Steelers have had a long rest period following the Thursday night game. Pittsburgh also has all of the motive to smash an inferior Jaguars opponent. I have the Steelers taking this one 35-17 ending the Jaguars playoff hopes, and holding back no punches.
Photo Credit: Nazrul Islam via Flickr
To stay updated on news from the Steelers and around the NFL, follow James Hall on Twitter: @jhallT101sports