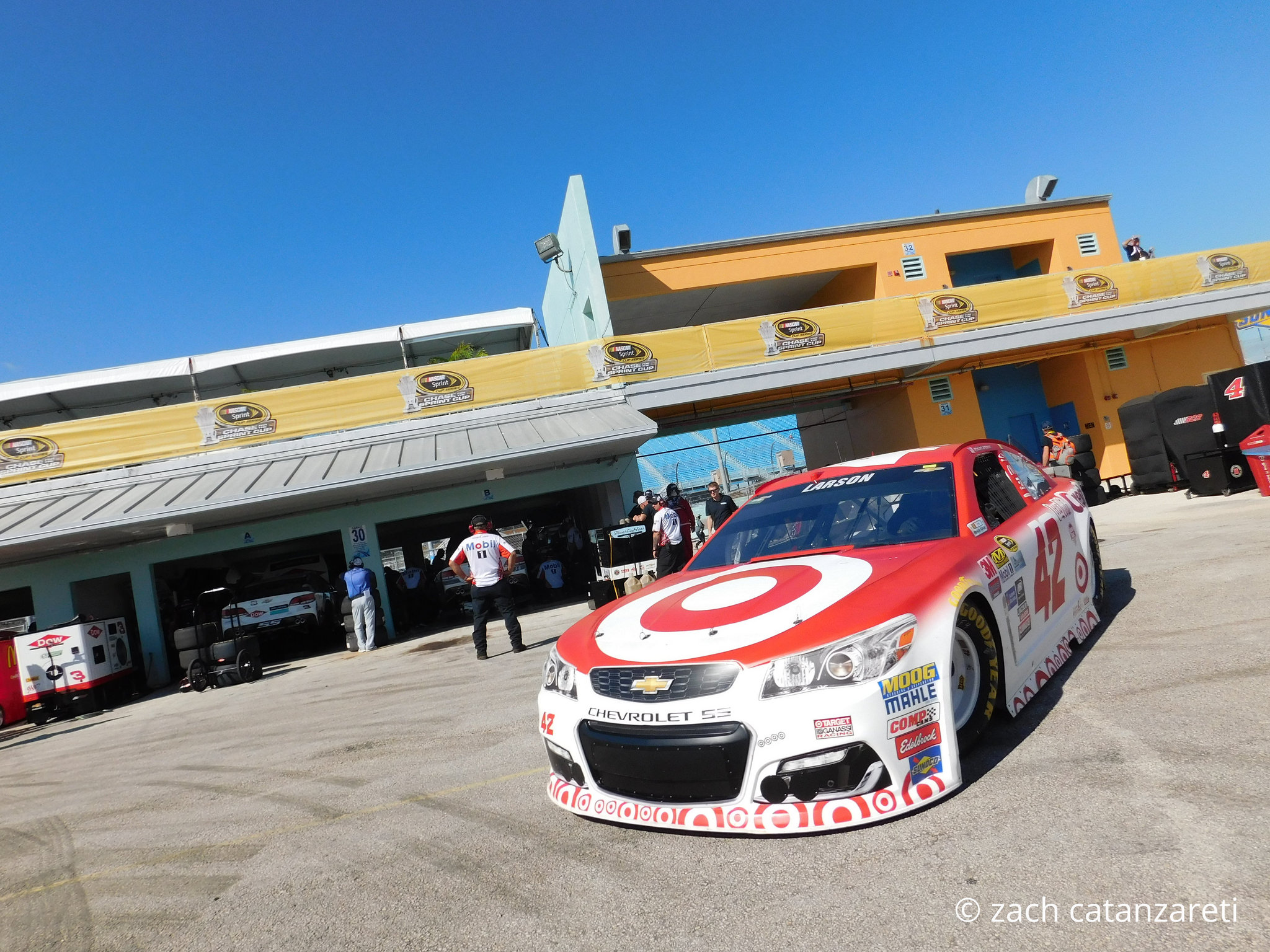 Can a Driver Be a Playoff Spoiler at Homestead?
This weekend the Monster Energy NASCAR Cup Series heads to Homestead-Miami Speedway for the final race of 2018. Which means that there will be a championship on the line between 4 drivers. This year, these 4 drivers are Kyle Busch, Kevin Harvick, Martin Truex Jr., and Joey Logano. Whoever out of these 4 drivers finishes the best will take claim to the 2018 Monster Energy NASCAR Cup Series Championship. While a win is not technically necessary to take home the championship, it has been since the inception of this format in the 2014 season. There is yet to be a Playoff Spoiler in the final round of NASCAR's Playoffs.
The elimination-based format has been the norm since the 2014 NASCAR season. Every year since, the eventual champion was also the winner of the season's final race. In 2014 it was Kevin Harvick who took home the championship through winning the race. In 2015 it was Kyle Busch who capped of an incredible comeback season by winning the race and the championship. Jimmie Johnson put an exclamation point on a historic career by winning the race to claim his 7th championship in 2016. Last year it was Martin Truex Jr. who held of Kyle Busch in the closing laps to win the championship. However, this doesn't mean these drivers were always the dominant cars. In fact, the past 2 years have been incredibly close to having a Playoff Spoiler.
Kyle Larson looks to Play Playoff Spoiler
It has been the same driver the past 2 years who has almost played spoiler. This driver is the #42 Chip-Ganassi Racing Chevy, Kyle Larson. Larson should once again be the favorite to play spoiler out of those not running for the championship. In 2016, Larson led a race-high 132 laps en route to a 2nd place finish behind eventual champion Jimmie Johnson. Last year, Larson finished 3rd behind two drivers battling for the championship despite being quicker at that point. Larson said he just wanted to let them race it out for the championship. However, Larson has said he won't be doing that this year. He said if he has an opportunity to win he's going for it. So with that being said, it will be interesting to see if the championship race-win trend will continue. Will we finally have a Playoff spoiler at Homestead?
Photo credit to Zach Catanzareti Photo via Flickr.