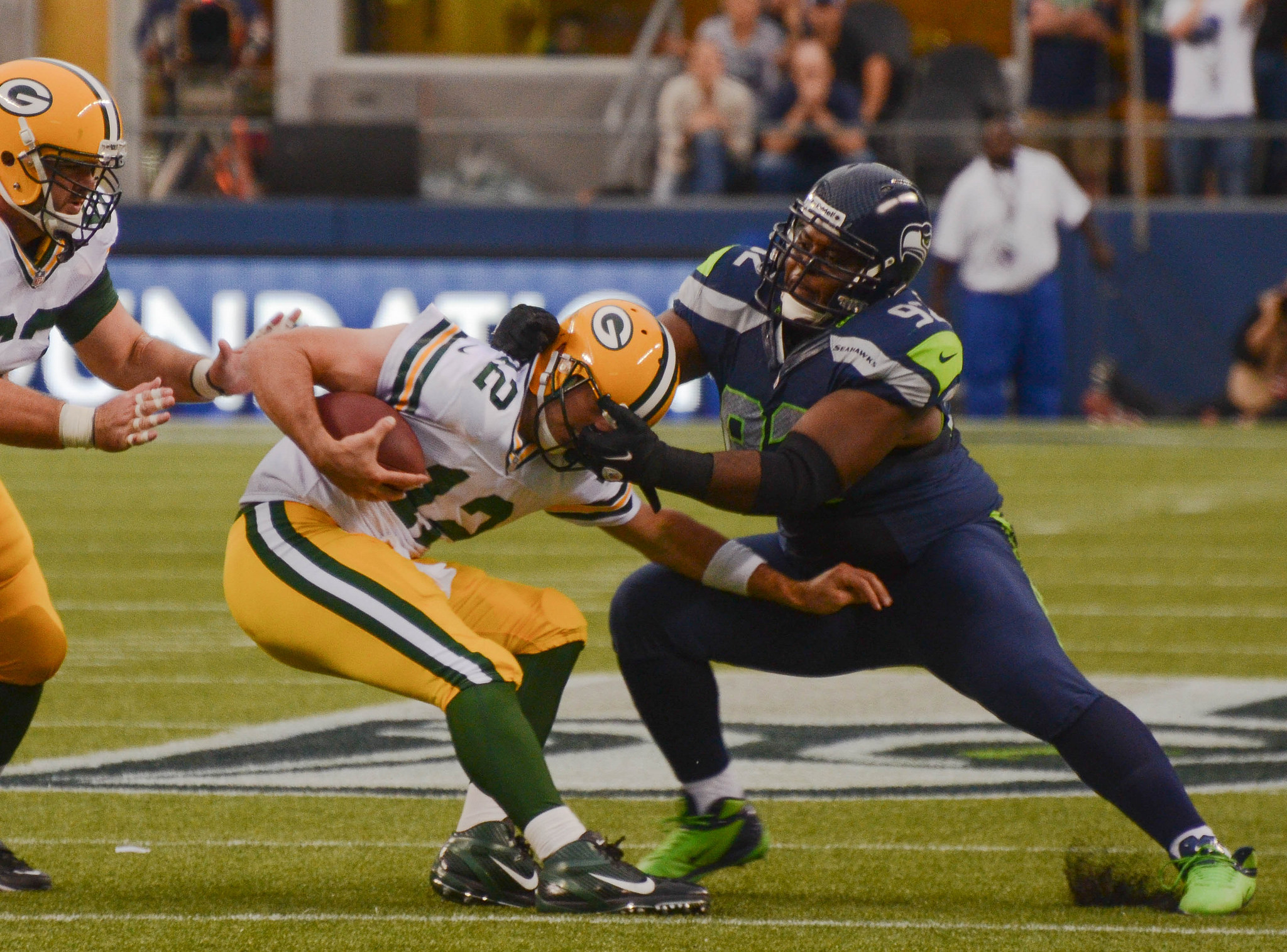 Packers Fall to 0-5 on the Road after Seahawks Complete the Comeback
Week 11 edition of Thursday night football was a thriller to the very end. The Green Bay Packers had yet to win a game on the road and travelled almost 2,000 miles to face familiar NFC rival. The Seahawks had played exceptionally well so far this season. Every loss this season has been by one score or less.
Seahawks' Struggles
As the Packers won the toss and chose to defer, Seattle's first play from scrimmage was not what they expected. Quarterback Russell Wilson handed the ball off to running back Chris Carson. Linebackers Clay Matthews and Blake Martinez were then able to work together to knock the ball loose from Carson. This turnover led to a Packers touchdown and immediately put the momentum Green Bay's way.
Aaron Rodgers hasn't worn his knee brace since before he played the LA Rams and has been looking more and more like himself each week. During their third drive of the game, a 54-yard touchdown pass silenced any questions. Rodgers scrambled to the right and threw a dime to fourth-string tight end Robert Tonyan.
Wilson was missing open passes the whole first quarter. In the red zone, the Packers had completely busted coverage on wide receiver Tyler Lockett but Wilson overthrew him in the end zone. Seattle had to settle for a field goal.
At halftime, the Packers led the Seahawks 21-17.
Packers' Downfall
Before the game, long time Packers kicker Mason Crobsy had gotten back in his grove since the game against the Lions making his last nine field goals. But a 47-yard attempt in the first quarter was too much to ask. The kick flew wide right and the failed kick was unable to put the Packers up 10-0.
The second half was a defense game. No score was added the third quarter by either team. The Seahawks were moving down the field. A catch David Moore call was waived as incomplete but was then reversed after head coach Pete Carroll challenged the ruling. This got the Seahawks moving and the Packers defense was beginning to wear down.
The Seattle defense was able to sack Rodgers five times, three coming in the second half and two on crucial third downs. With Seattle moving down the field, Wilson launched the ball down the field was caught by Tyler Locket  for 34 yards. Most Packers' fans thought that HC Mike McCarthy should of challenged the call since it seemed like the ball hit the ground. This lead to a Settle touchdown and the ultimate demise of the Packers on the road.
The Seahawks prevailed at home 27-24 moving back up to .500 on the season.
Best Stats of the Game
Rodgers went 21 of 30 for 332 yards, two touchdown and boasted a 128.8 passer rating. Aaron Rodgers' 156.2 passer rating is his highest in a first half since Week 16, 2016, when he posted a 157.0 passer rating in the first half against the Minnesota Vikings.
Wilson went 21 of 31 for 225 yards and two touchdowns, putting up a 110.3 passer rating.
Packers top WR and Rodgers favorite target Devante Adams put up a career high 166 yards. Catching 10 of his 12 targets, he is now only 47 yards away from his first 1,000 season. Adams has had a stellar season so far, he is tied for second in touchdown receptions with nine. As well as averaging 13.2 yards per reception, he is catching 68% of his targets.
Seattle's running game has been outstanding. They are the only team with three different players to rush for 100+ yards in a game this season. They are also ranked first in rushing in the NFL averaging almost 155 yards per game. Rookie Rashaad Penny only rushed for 46 yards on eight carries but he had a huge 30-yard carry leading to the Seahawks first score of the game.
Green Bay's outside linebacker Kyler Fackrell had a stellar game. He was able to sack Wilson three times, rack up four tackles for a loss and a deflected pass. Fackrell is having his best season to date. As of now he has eight sacks and 20 tackles for loss.
Photo Credit: Brandan Schulze via Flickr
Don't forget to follow TSJ101Sports and your favorite writers like me (Savannah) on Twitter!
Subscribe to get the latest news from TSJ at the TSJ 101 Sports TV YouTube channel!
Play And Win Weekly at ThriveFantasy!