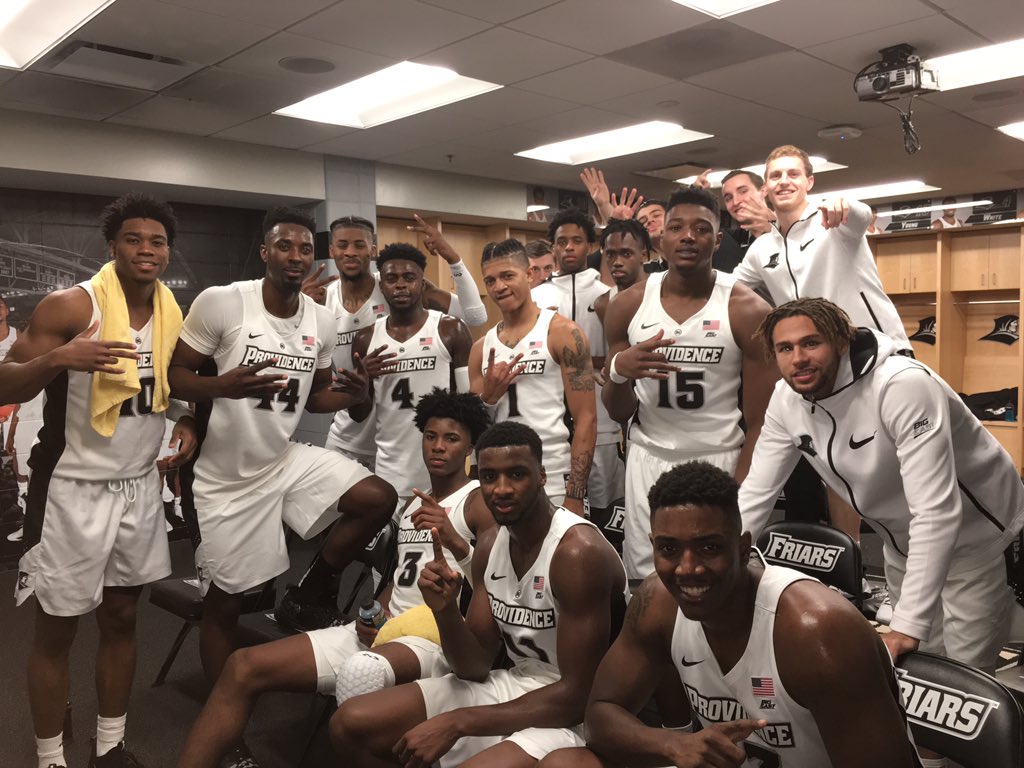 College Hoops Preview: Wichita State vs. Providence
Matchup: Wichita State Shockers (0-1, 0-0) vs. Providence Friars (1-0, 0-0)
Date: Nov. 9, 2018
Time: 6 p.m. (est)
Network: CBSSN
Location: Annapolis, Maryland, USA
Venue: Alumni Hall
Seating Capacity: 5,710
The Veterans Classic, an event hosted by the Patriot League's Navy, tips off tomorrow as the Wichita State Shockers take on the Providence Friars. Both teams looked unimpressive in their season-opening game, with the Shockers actually loosing at home to Conference-USA's (CUSA) Louisiana Tech Bulldogs. The Friars won their season-opener, but it took a very unlikely feat for Providence to escape with a home win against the Siena Saints.
A Shocking Disappointment
The Shockers loss to Louisiana Tech was their first season-opening home loss in 22 straight games, which is not the sort of history you want to be making. Even more baffling was the lack of offense the Shockers displayed in their defeat. Wichita State only scored 58 total points against the Bulldogs, with leader Samajae Haynes-Jones only connecting on two field goals. Haynes-Jones played more minutes than any other Shocker, subsequently going 0-for-6 from beyond the arc.
The Shockers only hit 28% of their three-point shots against Louisiana Tech, resulting in one of the catalysts for Wichita State's stagnant offense.  Second chance points were almost non-existent for the Shockers as well, with Louisiana Tech outrebounding them by 11. With no starters recording double-digit points, the Wichita State offense ended a disappointing home-opener with much to work on.
The schedule only gets more difficult for Wichita State. Following Providence, the Shockers will also see Davidson, Baylor, and Oklahoma in three of their next four games. With Baylor falling to Texas Southern though, the Shockers may find themselves with more opportunities to improve than originally thought of. This is a good test game for Wichita State.
Friars For Three!
Providence didn't look impressive either, although they were able to escape with a home win in their opener. The Friars took on a three-point happy Siena Saints team, with a formula of fighting fire with fire to win. Providence had to connect on 13 three-point shots just to win by 10 points. It's unlikely the Friars shoot that well from beyond the arc all season. The main reason for Providence's ridiculous success from three-point territory was the play of A.J. Reeves.
Reeves went 7-for-9 beyond the arc, an unstoppable force for the Saints to contain. The odds of Reeves playing that well all season long are highly unlikely, but Providence doesn't need to hit 13 three-pointers to beat Wichita State. Look for big man Alpha Diallo to have a field day on the glass, as he finished with a game-high 11 rebounds against Siena.
I just wanted to contribute to the team tonight and I got into a rhythm – AJ Reeves – had a PC frosh record for most pts in an opening night with 29 on 10-13 shooting, 7-9 from 3. #GoFriars pic.twitter.com/L3zU2HrVNh

— Providence Friars (@PCAthletics) November 7, 2018
If the Shockers struggle on offense again, it will be very difficult to get second-chance points with Diallo lurking the paint. Louisiana Tech exposed Wichita State's lack of rebounding, in other words, that is something Providence will mirror if the Shockers miss field goals. Providence also knows that this game against Wichita State may be their most difficult until the Christmas holidays. The Friars' only real threat past this game is Texas, Rhode Island, and South Carolina before they enter Christmas and the month of January.
Follow us on YouTube and Twitter
Photo Credit: Providence Basketball via Twitter