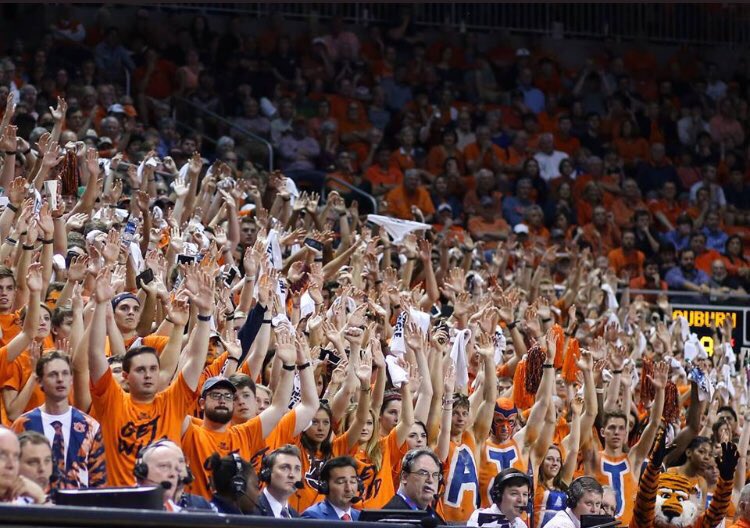 College Hoops Preview: #25 Washington vs. #11 Auburn
Matchup: #25 Washington Huskies (1-0, 0-0)  @ #11 Auburn Tigers (1-0, 0-0)
Date: Nov. 9, 2018
Time: 9:30 p.m. (est)
Network: SEC Network
Location: Auburn, Alabama, USA
Venue: Auburn Arena
Seating Capacity: 9,121
Both teams enter this showdown after winning their season-opener. Washington took care of a very good Western Kentucky team, while the Auburn Tigers ran South Alabama out of the gymnasium with a 100 point game. Both schools will more than likely find themselves in the NCAA Tournament this season. The Huskies didn't put up 100 points like Auburn did, although their competition was much more difficult. Despite the opponent for Auburn, however, their numbers were overwhelming impressive.
Auburn Annihilation
The Tigers saw all five of their starters score double-digit point totals. Two of those starters, Chuma Okeke and Jared Harper, had 20 points each. Harper's stat line was even more impressive, recording 13 assists in the game. His breakthrough performance now sees him as the nation's leader in assists per game. Not only were the starters impressive, but so was the Auburn bench. Malik Dunbar had 16 points off the bench in 23 minutes of action. Washington's bench was almost non-existent in their game against Western Kentucky, something that may become a factor in this game.
There were some negatives from Auburn in their match with South Alabama though, mainly turnoves and free throws. Auburn only shot 50% from the charity stripe, which is lost points that good teams will make you pay for not capitalizing. The turnovers are a bit concerning heading into a game with Washington, mainly from Okeke who had five. The Huskies struggled with Western Kentucky until they started forcing turnovers. If Auburn turns the ball over 13 times like they did against South Alabama, Washington will make them pay.
This is a game Auburn can afford to lose, however, as they have a pretty simple schedule moving forward. No team they face before conference play is a standout threat. The only challenges Auburn might encounter will come from Xavier and North Carolina State. Dayton is not the same program they were two years ago and Alabama-Birmingham has fallen over the years themselves, two schools Auburn faces out of conference.
On to the Next One
Two tough games to open the season, as it's on to the next one for this Husky squad. Washington, as mentioned before, struggled early in the game with Western Kentucky. However, relentless defense and the ability to limit turnovers saw Washington come away with an 18-point victory. Noah Dickerson and Jaylen Nowell were the main catalysts for Washington. Dickerson finished with 18 points, six rebounds, and three blocks. Nowell ended up with 17 points, while guard David Crisp recorded 13 points and seven assists.
Washington's downfall was their inability to hit the three-point shot. The Huskies struggled all game long, with Crisp being the only Washington player to hit at least two shots from beyond the arc. The team as a whole was 5-for-25 (20%), something that will have to change if they want to beat a high powered offense Auburn team. With only eight turnovers though, the Huskies could very well win the turnover battle.
Washington needs this win more than Auburn does, as their schedule becomes more difficult. The Huskies have a gauntlet non-conference schedule. It began with Western Kentucky, as Washington then faces Auburn, San Diego, Texas A&M, Minnesota, California-Santa Barbara, Gonzaga, and Virginia Tech! One could argue that even if Washington sees double-digit losses this season, their difficult schedule would probably get them into March Madness.
Follow us on YouTube and Twitter
Photo Credit: Auburn Superfan via Twitter