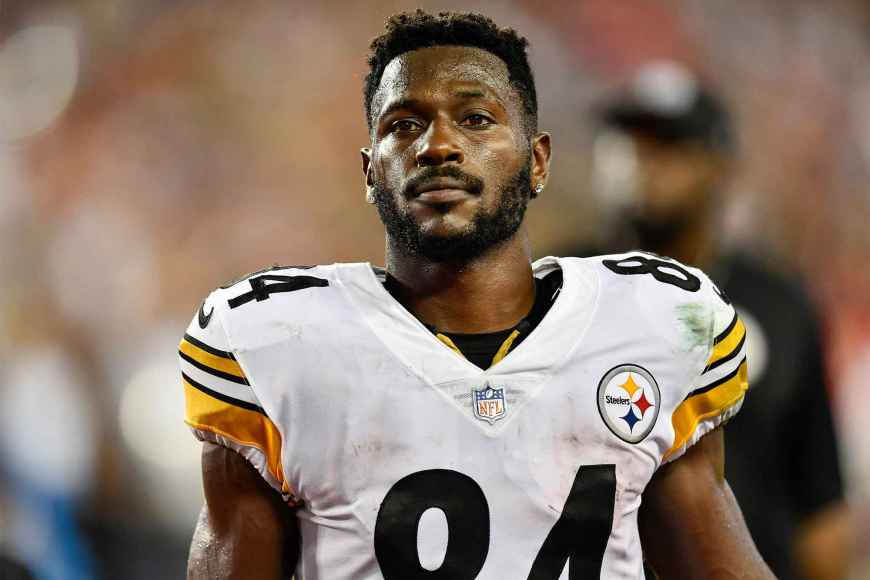 Antonio Brown Cited for Reckless Driving in Pittsburgh
More drama in Pittsburgh has ensued, as star Steelers receiver Antonio Brown was cited for reckless driving Thursday morning.
Brown, who is having a record-setting season, has been in the headlines several times this year, with this being his latest stunt. Prior to this, Brown got into a few Twitter battles with local media, with one case going as far as getting legal teams involved. Another incident resulted in two lawsuits, as Brown reportedly cause an excess of $15,000 worth of damage at a hotel and nearly injured a toddler. The star also skipped a team practice after a sideline outburst in a game earlier this season. Brown may be the best receiver in the NFL, but his off-field antics are starting to ware on his legacy.
What This Means for Antonio Brown?
Seeing as Brown was only cited for reckless driving and no arrests were made, he shouldn't lose playing time. The Steelers may dish Brown another fine or punishment behind closed doors, but nothing will be made publicly of this. Another disturbing side to this latest situation is the fact that Pittsburgh will play in a very meaningful game tonight. This incident took place just twelve hours before a game and, worryingly, shows where Brown's head is — and its not on the field.
What This Means for The Pittsburgh Steelers?
Pittsburgh will play the Carolina Panthers tonight at 8:20 PM Eastern Time. With this speeding incident, the Steelers now have another drama to address. Although this incident is not that big of a deal, having to deal with a news story every week cannot be good on the locker room. Brown's off-field behavior this season has been abysmal and somebody on this team needs to hold him accountable. Pittsburgh has one of the most talented rosters in the NFL, but they cannot get out of their own way. I do not believe Brown will be suspended, but his off-field behavior needs to be addressed and corrected. This story will go with the game tonight. If Pittsburgh wins, it will disappear. If they lose, it will be a major talking point in postgame coverage.
Photo Credit: David Cross via Flickr
To stay updated on news from the Steelers and around the NFL, follow James Hall on Twitter: @jhallT101sports
Subscribe to get the latest news from TSJ at the TSJ 101 Sports TV YouTube channel!
Play And Win Weekly at ThriveFantasy!