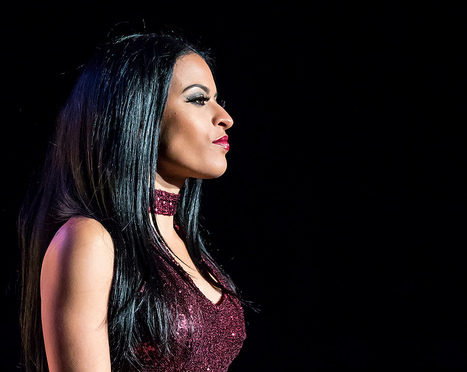 Zelina Vega Reportedly Injured During Evolution
According to RingsideNews, Zelina Vega is suffering from a concussion from her match at Evolution. Vega missed several house shows since the all-women's event took place. Vega has apparently missed several live events since the pay-per-view.
The Heart of the Manner
Dave Meltzer of the Wrestling Observer says that Vega may be suffering from a head injury.
"Zelina Vega was not at any of the house shows for SmackDown this far, we are told that when she was tossed out of the ring at Evolution there was a belief that she may have suffered a concussion. I don't know if she actually did or not. But there was fear that she may have and they are keeping her off the road just as a precautionary measure but she'll probably be back on the road in the next week or so." -quote courtesy of RingsideNews
Vega was thrown from the ring by Nia Jax during the Evolution battle royal. When she landed on Tamina, it seems that Vega landed on her face when she hit the floor. Obviously, this was an unintentional accident with everyone involved. Vega herself has not said anything regarding her possible injury. Since this is still speculation, WWE has not announced the injury either.
Head injuries seem to be a growing trend in WWE these days. Alexa Bliss is currently on the shelf with a similar injury. Sasha Banks missed several weeks of Monday Night RAW due to concussion-like symptoms. Injuries to the head can cause lasting damage to the brain. Hopefully, if she is indeed injured, Vega recieves the rest and rehabilitaion she needs,
Injuries are an unfortunate side effect that sometimes comes with professional wrestling. In the state that she is hurt, we hope Zelina Vega has a quick recovery.
Social Media
Tranquilo
Follow TSJ101Sports on Twitter: @T101Sports and @T101SportsWWE
Follow me, the writer, on Twitter: @JordanPiekarski
Subscribe to get the latest news from TSJ at the TSJ 101 Sports TV YouTube channel!
Photo credit to Ralph Arvesen via Flickr