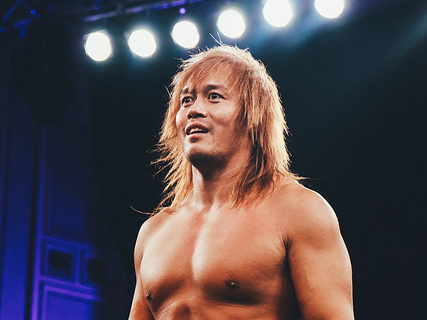 Tetsuya Naito Reportedly Turns Down WWE Contract Offer
In the crazy world known as New Japan Pro Wrestling, Tetsuya Naito has made quite the name for himself. In recent years he has won the IWGP Heavyweight, IWGP Junior Heavyweight Tag Team, and IWGP Intercontinental Championships. Though it seems he's done it all in Japan, Naito doesn't appear to want to leave NJPW anytime soon.
According to RingsideNews, Tetsuya Naito has turned down a contact offer with WWE.
https://t.co/lCYX6Fm3Ze Naito received a WWE offer after Dominion and turned it down. 'I didn't even give it thought. This New Japan ring is already the world's number 1 stage. The fans know this. That's why I think we should focus on our home crowd before looking international'

— chris charlton (@reasonjp) November 6, 2018
The Heart of the Manner
Naito was offered a contract to sign with WWE after Dominion. This follows some other speculation that multiple NJPW stars are headed for other promotions after their contracts expire. But Naito turned it down in favor of staying with New Japan. 
Cody Rhodes and the rest of his The Elite stable are also expected to make the jump elsewhere. While that is still speculation, Naito is making it very clear he isn't going anywhere other than New Japan.
Naito is set to face Chris Jericho at Wrestle Kingdom 13 this January. Since Jericho is the current IWGP Intercontinental Champion, the match will most likely be for the title.
Not much else has been reported regarding Naito's state in New Japan Pro Wrestling. After he rejected the contract with WWE, it was the final word. Naito has stated he prefers NJPW over WWE.
Since Naito has done almost everything there is to do in NJPW, perhaps his opinion changes in the future. As of right now, Tetsuya Naito will be staying with New Japan. But the idea of seeing the former IWGP Heavyweight Champion in the WWE would be great to see. Fans everywhere have named dream matches against wrestlers such as Seth Rollins, The Undertaker, and John Cena.
Right now we have Wrestle Kingdom to look forward to. Maybe he won't have a math in WWE, but he has a bought against one of the greatest WWE Superstars of all time in Chris Jericho.
Social Media
If you've got nothing better to do, give us a like…
Follow TSJ101Sports on Twitter: @T101Sports and @T101SportsWWE
Follow me, the writer, on Twitter: @JordanPiekarski
Subscribe to get the latest news from TSJ at the TSJ 101 Sports TV YouTube channel!
Photo credit to Harry via Flickr