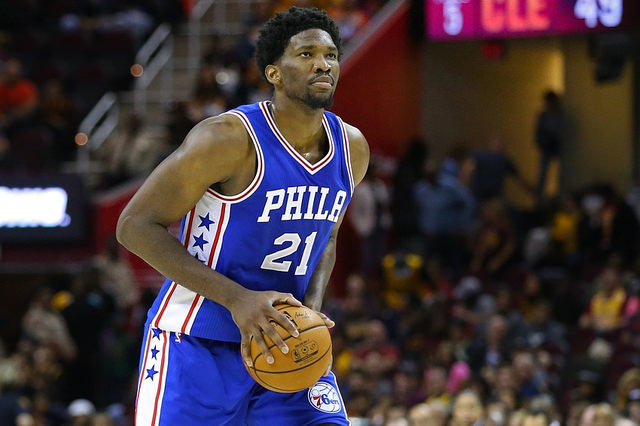 Sixers Look to Rebound Against The Pacers Tonight
The Philadelphia 76ers took their first road trip of the season to New York this past Sunday. As the phrase goes "New York City: If you can make it here, you can make it anywhere". Obviously, this did not apply to the 76ers. In nearly every statistical category, the Brooklyn Nets dominated. As a result, the Nets won 122-97 in dominating fashion. The Sixers will have to put that loss behind them quickly as they face the Indiana Pacers on the road.
The loss to the Nets is the Sixers worst defeat of the season. Hopefully they've had time to rest up and regroup over the past two days. The Pacers are also out to avenge a loss. They're looking to avenge a four point loss against the Houston Rockets from Monday night.
Sixers vs Pacers: Round One of Their Four Game Series
Obviously, Joel Embiid must continue to flaunt his membership as the president of the double double club proudly. It will require another dominant outing from the early season MVP candidate on both ends of the court in order to give his team a fighting chance. It will be no easy task as he will face a formidable opponent in Myles Turner. Also, Markelle Fultz will have his defensive prowess put to the test as he faces off against Victor Oladipo.
Oladipo, who is matching his scoring stats from the 2017-18 campaign with 23 points per game, will definitely be tough to contain. Also, Ben Simmons is currently tied with Giannis Antetokounmpo for leading the league with triple doubles this season. He'll be expected to dominate Darren Collison, who has a lesser scoring output and is a guard much smaller in stature.
Will Lack of Depth Be a Factor?
The Sixers will be missing some depth from their bench for tonight's match up. Jarryd Bayless, Zhaire Smith, Robert Covington and Mike Muscala will all miss various lengths of time. As for the Pacers, they won't be missing any players due to injury. Will this be what gives the Pacers the edge which they will need a pickup a win at home? Or will the Sixers be able to overcome and keep pace with Indiana? Tune in later this evening to find out!
Written by Todd Smith
Photo Credit
Blake Rubin via Flickr