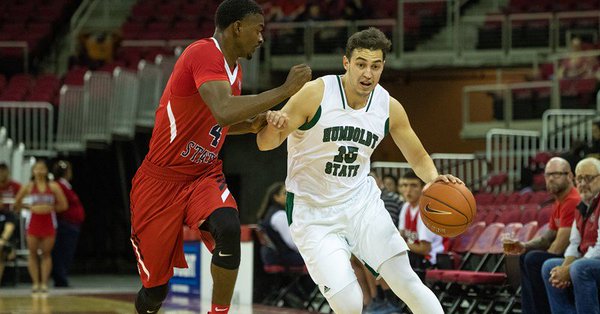 Preview: Outrigger Hotels Rainbow Classic
The Outrigger Hotels Rainbow Classic is one of many early season NCAA basketball events. This event is much shorter than many of the other early season events, with only three DI schools competing in the span of three days. Humboldt, the college that suffered a tragic bus crash early this year that took 16 lives, will also participate as the non-DI school entrant. The entire tournament will take place in Hawaii, as a result, the Warriors benefit the most. The final game between North Texas and Hawaii could possibly have huge mid-major implications come March, especially if neither school wins their conference tournament.
Dates: Nov. 9, 10 & 11
Teams: Portland, Hawaii & North Texas
Schedule (times EST)
Nov. 9 – Humboldt State vs. North Texas – 10:30 p.m.
Nov. 9 – Portland @ Hawaii – 1 a.m.
Nov. 10 – Humboldt State @ Hawaii – 10:30 p.m.
Nov. 10 – Portland vs. North Texas – 1 a.m.
Nov. 11 – North Texas @ Hawaii – Midnight
Follow us on YouTube and Twitter
Photo Credit: Humbolt Basketball via Twitter