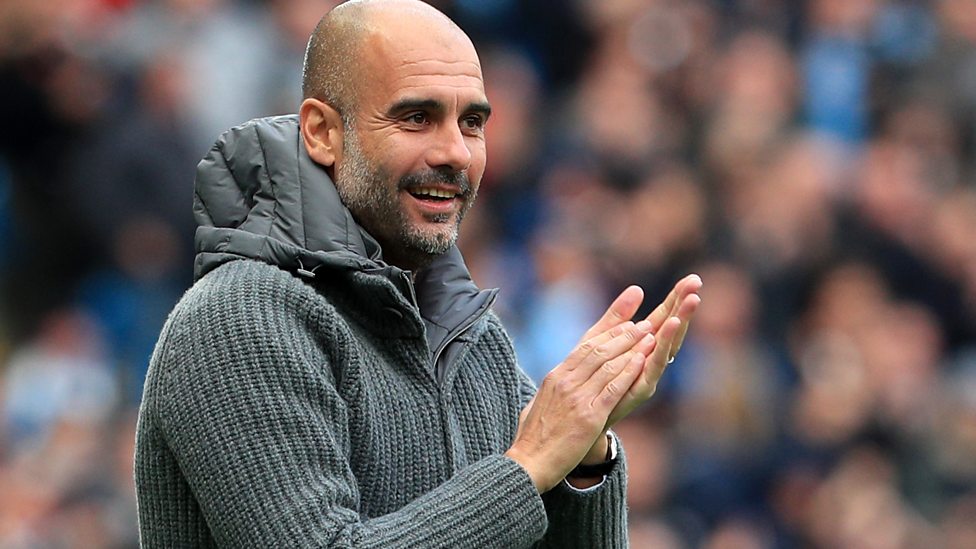 Manchester City Remain Top Of Group
Manchester City were coming into today's game with the wind at their backs. City were riding high after a 6-1 rout of Southampton in the Premier League.  The Premier League champions looked to get back to their winning ways in Europe. A win today would secure their place in the next round. Sergio Agüero and Leroy Sané looked to get a much-needed rest starting on the bench today.
Jesus' Time To Shine
Gabriel Jesus got the start today after finding it difficult getting in the first team lately.
Shakhtar had a rare early chance. Combination passes lead to Moraes having a soft shot on goal that was bobbled by Ederson. Dominant possession by City essentially lead to an easy goal by the captain David Silva in the 14th minute. Riyad Mahrez was able to find Silva after a slicing run down the flank and a cross into the six-yard box. At the 23rd minute, Fernandinho was able to play a superb through ball into Sterling where he went down in the box.
Referee Viktor Kassai awarded City a controversial penalty after it looks as if Sterling tripped over his own feet. Gabriel Jesus stepped up to the spot and put away the goal for his first of the competition. Throughout the first half, Raheem Sterling and Riyad Mahrez were dominant controlling the flanks. Shakhtar had no answer for David Silva and Bernado Silva in the midfield. Manchester City were able to cruise into the half with 63% of possession and a two-goal lead.
Open Up The Floodgates
It only took four minutes into the second half for Sterling to get on the scoring sheet again with an explosive individual run. As a result, Shakhtar were completely taken a back with the tempo that City came out of the half with. Shakhtar were never able to recover from the early strike. Consequently another penalty was awarded to City in the second half once David Silva was taken down because of a challenge from Stepanenko in the box. Stepanenko had little chance of getting to David Silva because of the wonderful through ball supplied by Bernardo Silva. Therefore Jesus was able to net his brace sending Pyatov the wrong way once again. Mahrez was able join the action and grab a fifth goal and Jesus was able to get his hat-trick in the closing minutes of the game.
The Well Oil Machine Continues…
Today was an absolute rout for Manchester City and filled with many highs. For example, Gabriel Jesus was able to take opportunity by the horns and completely make an impact. Jesus had been searching for goals and searching for playing time lately. Confidence throughout the squad will go a long way for a long season. Looking ahead, City must refocus their attention back to the Premier League this weekend. City will be facing their in-town rivals in the Manchester Derby looking to avenge their 2-3 defeat. City had a two-goal advantage at the half and failed to seal the deal. United were able to stall City's eventual title claim with a ferocious comeback lead by two goals from Paul Pogba. Manchester United are coming off a comeback win against Juventus. With both teams winning big games today, this week is shaping up to be another classic Manchester Derby.
Photo credit to soikeo .info via Flickr