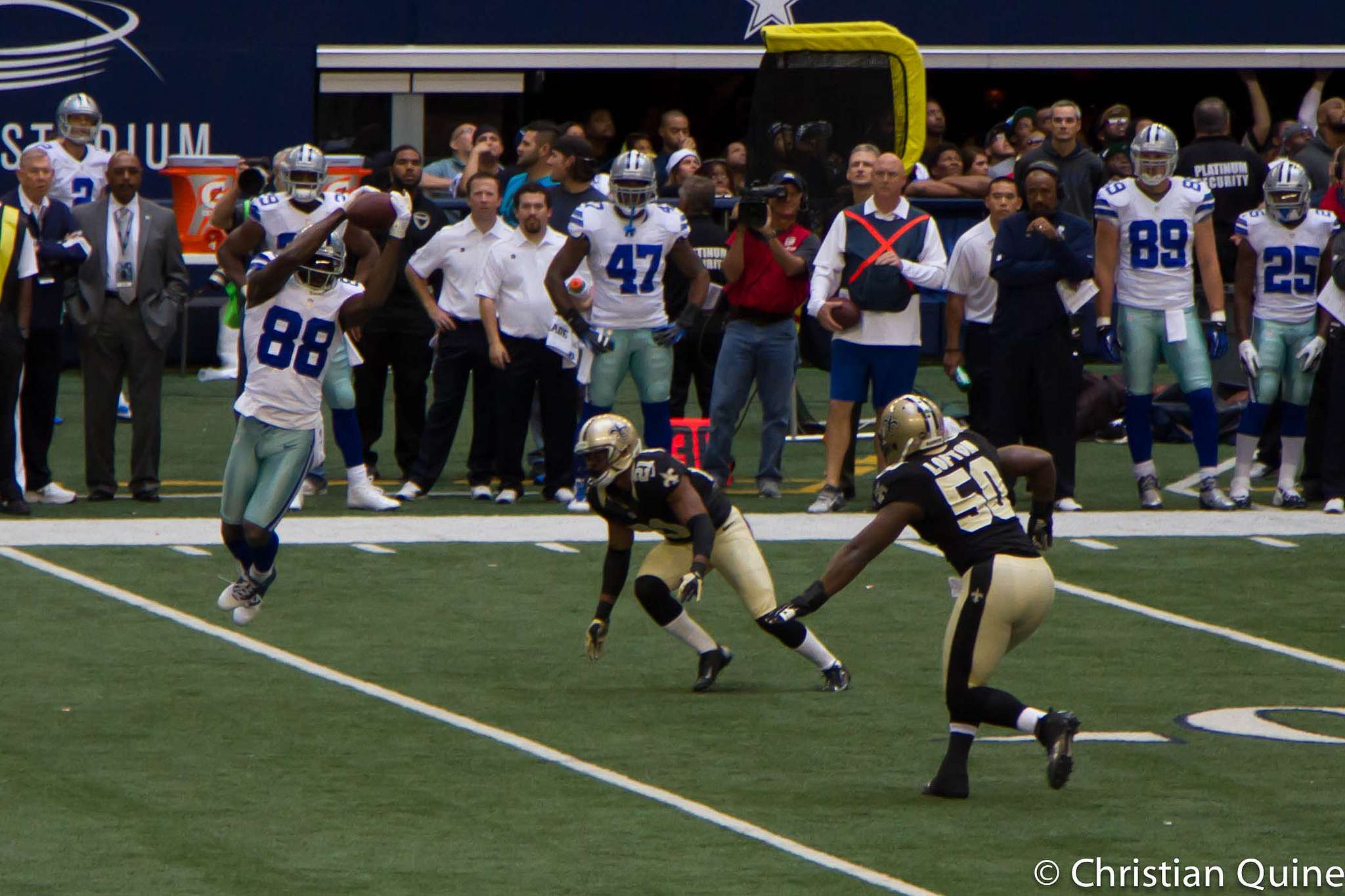 FA Dez Bryant Signs With New Orleans Saints
Free agent wide receiver Dez Bryant has signed with the New Orleans Saints, per NFL Network reporter Jane Slater. His contract is a one year deal.
Dez Bryant has not been apart of an NFL team since he was released by the Dallas Cowboys in April of this year. He worked out with the Cleveland Browns in August but was not able to negotiate a deal.
The star wideout originally worked out with the Saints on Nov. 6 but left without a deal. Although he did not leave the facility right away after the workout. That day, the Saints also worked out former Seattle Seahawks receiver Brandon Marshall as well as former Baltimore Ravens wide receiver Kamar Aiken.
Now apart of the super bowl contenders, Bryant will join star receiver Michael Thomas. Along with Tre'Quan Smith, Austin Carr and Cameron Meredith.
Bryant's Rap Sheet
Bryant spent eight years with the Dallas Cowboys before being released. His break out years began in 2012 when he had 1,382 receiving yards, 12 touchdowns and a 66.7% catch completion.
His best season was in 2014 when he was selected to his second pro bowl and named an All-Pro receiver. That year Bryant recorded 1,320 yards, 16 touchdowns and caught 64.7% of his targets. The 16 touchdowns he recorded that year was the highest for any receiver that season.
He played 133 games with Dallas under two different quarterbacks. In his last two seasons with Dallas, he had decent stats but seemed unable to connect with the Dak Prescott. In his last two seasons, he only averaged about 800 yards and caught only 52.2% of his targets.
Moving to the Saints could bring out the All-Star in Dez Bryant. Quarterback Drew Brees is completing 76.3% of his passes so far this season. He has also only thrown one interception for 18 touchdowns.
The Saints play the Cowboys in Arlington on Nov. 29 on a Thursday night prime-time show down.
Photo credit to WakeLaw via Flickr