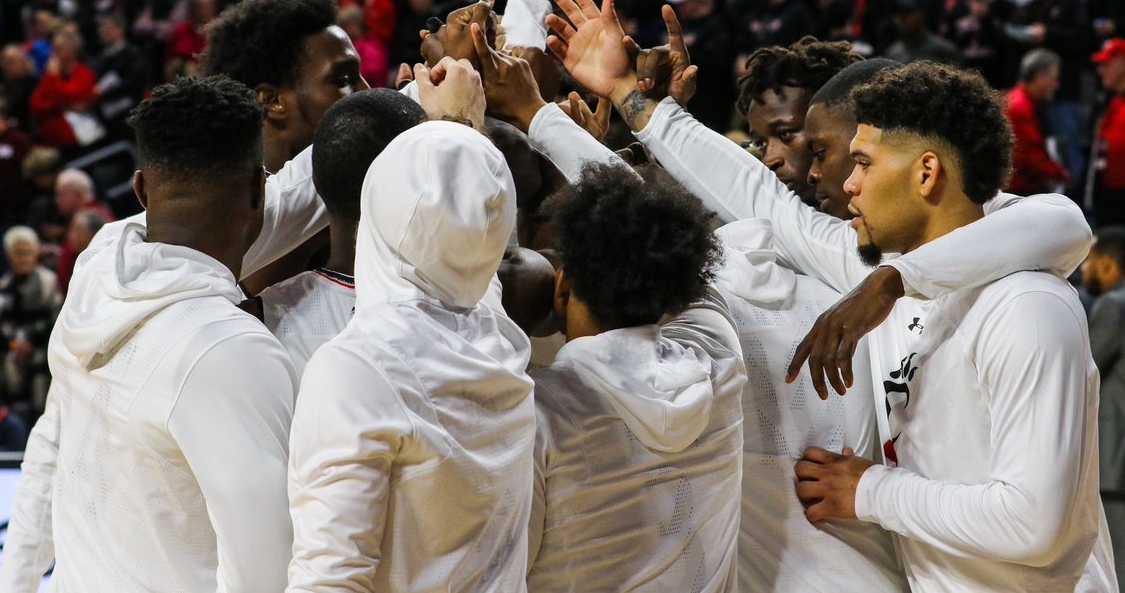 College Hoops Preview: Ohio State vs. Cincinnati
Matchup: Ohio State Buckeyes (0-0, 0-0) @ Cincinnati Bearcats (0-0, 0-0)
Date: Nov. 7, 2018
Time: 6 p.m. (est)
Network: ESPN2
Location: Cincinnati, Ohio, USA
Venue: Fifth Third Arena
Seating Capacity: 12,012
An inter-state game that has early season tournament implications on the line, the Cincinnati Bearcats host the Ohio State Buckeyes. Both teams are going through a transition period, with many of their best players departing following the 2017-'18 season. Cincinnati's defense was their identity last season, ranking as one of the nation's best. Ohio State exceeded expectations last year, making and performing well in the NCAA Tournament along with Keita Bates-Diop winning Big Ten Player of the Year.
Bates-Diop is gone, though, along with many of the defensive stars that made Cincinnati a top-five defense. Despite the departures each team will suffer this season, it opens the door for other players to get an opportunity. It also allows some players to step into a larger role this season, such as Cane Broome.
Broome Off the Bench
Cane Broome was one of the better bench players in the country last season and was a crucial part of the Cincinnati Bearcat team. Broome averaged roughly eight points a game last season, only starting in three of over 30 games played. With Cincinnati losing three of their top four scorers from a year ago, Broome will be asked to become a focal point of this Bearcat offense.
The most important offensive threat for Cincinnati, however, is Jarron Cumberland. Cumberland is only one of four scoring leaders to return for Cincinnati, recording over 400 points to go along with over 100 rebounds. The Bearcats ranked 15th nationally in rebounds per game last season, so expect Cumberland to take on a huge role on both sides of the court.
Justin Jenifer may relieve some of the pressure Broome and Cumberland will have to become offensive threats, but it's still the defense that pushed this team to the top a season ago. Cincinnati returns two players who specialize on the glass, one being Cumberland and the other being Tre' Scott. They did lose three of their shot block leaders from last year though, so expect Nysier Brooks to fill the role left by Kyle Washington, Gary Clark, and Jacob Evans.
Another Surprising Season?
The Buckeyes overachieved last season but lost a lot of players to the point that they find themselves back into the 'overlooked' group. Ohio State will look to prove everyone wrong once again, opening their season in a non-conference road game. This is new territory for Ohio State, as they did not play one non-conference road game last year. They did play in seven non-conference neutral site games, but they went 2-5 in that span. The Buckeyes will look to improve in hostile environments outside of the conference.
It all starts with C.J. Jackson and Kaleb Wesson. Jackson and Wesson are going to be the main catalysts of this team's success, starting on the defensive side. Ohio State ranked 52nd in points allowed per game last season (67.6) and Wesson returns as the team's leading shot blocker from a year ago. Jackson gets a lot of steals as well, but the Buckeyes overall lost many solid backcourt defenders.
The height is a bit concerning for Ohio State, with their tallest player being a 6-foot-9 freshman in Jaedon Ledee. Scoring could become an issue for this team as the season progresses too, as we may see some freshman have to step up big on the offensive side. One freshman to keep an eye on this season if Ohio State desperately needs help scoring is guard Luther Muhammad. Muhammad was very impressive in high school, finishing his career shooting a whopping 50% from the field while connecting on over 80% of his free-throws. Duane Washington, Jr. is another freshman to keep an eye on as the season progresses.
Follow us on YouTube and Twitter
Photo Credit: Cincinnati Basketball via Twitter