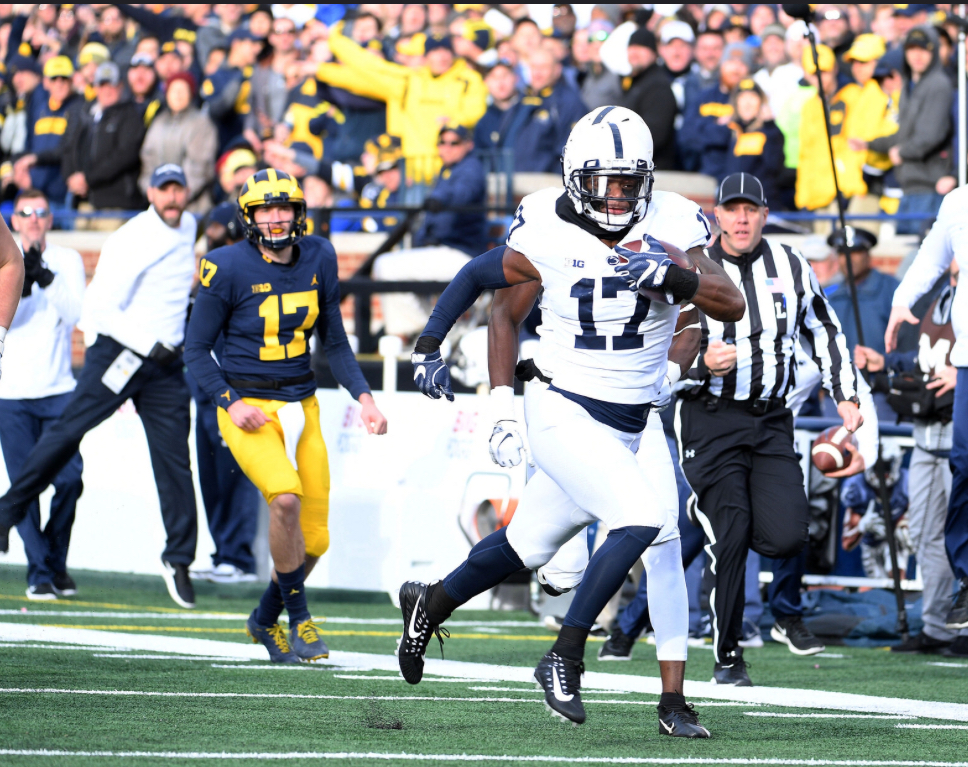 Michigan Obliterates Penn State
From the start, this game wasn't close and it got uglier as the game went on. Penn State, who was the No. 14 ranked team coming into game, didn't play like it at all. Michigan obliterates Penn State as they Michigan win 42-7.
The Recap
Where should I start? Michigan controlled this game from start to finish basically. Penn State was shutout in the first half for the first time since, you guessed it, the last time they faced Michigan at the Big House (2016). Penn State's offense really couldn't get anything going at all during the game.
The Nittany Lions scored their only touchdown late in the fourth quarter. Penn State's defense spent the majority of the time on the field, since the offense couldn't get anything going. As a matter of fact, the defense was on the field for 37:56 of the 60 minutes of football played.
Penn State
Trace McSorley only completed five of his 13 attempted passes for only 83 yards. McSorley also threw one interception and was sacked four times by Michigan's defense. Tommy Stevens also saw time at quarterback and he completed three of his four passes for 35 yards. He was sacked and intercepted once.
Rushing wise, Penn State had little to nothing going for them as well. Tommy Stevens led all rushers with 10 rushes for 60 yards along with one touchdown. Miles Sanders had seven rushes for just 14 yards so Michigan's defense showed exactly how good they are especially against the pass rush.  The main receiver targeted was tight end Pat Freiermuth who, on three receptions, managed 51 yards. No receivers for Penn State were able to score a touchdown
Michigan
The Wolverines came ready to play. You can say that playing at Michigan Stadium (the Big House) may have led to an advantage. However, they came into this game with the best defense in the nation and it was evident from start to finish.
Offensively, Shea Patterson went 11 for 17 (64 percent) for 144 yards. Patterson also had two touchdowns and was sacked once. Rushing wise, Karan Higdon gained 132 yards on 20 rushes and had one touchdown. Furthermore, Chris Evans and Shea Patterson each had a rushing touchdown for the Wolverines.
Receiving-wise, Donovan Peoples-Jones had three receptions for 38 yards and caught one touchdown. Zach Gentry also had two receptions for 18 yards and caught the other touchdown.
Conclusion
Michigan obliterates Penn State. Penn State now heads back home to take on the Wisconsin Badgers. The game kicks off at noon and ABC will televise the game. One thing is clear; Penn State learned that there is still work to be done.
James Franklin said in his post game presser how Penn State needs to work on having the defense on the field less and getting the offense on the field longer. Penn State looks to shake this game off and get ready for the Badgers on Saturday.
You can follow the writer on Twitter @TJ22_PSU and let's talk some college football or any sport.
Photo Credit to Penn State alumni association via Flickr