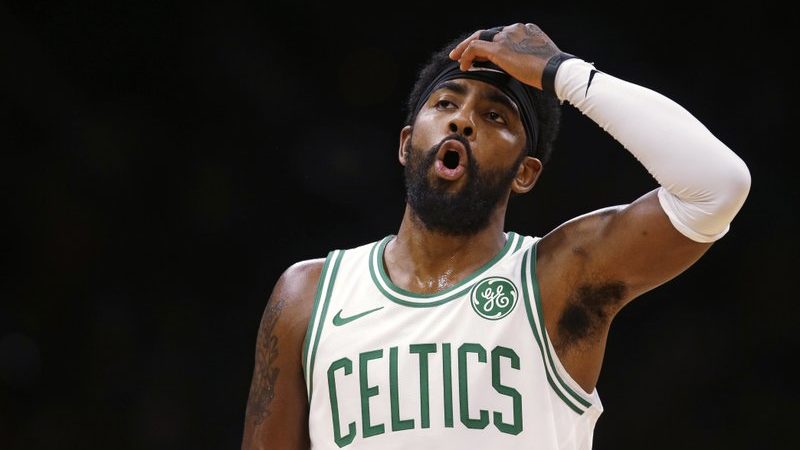 The Underlying Problem With The Boston Celtics
The Boston Celtics and Indiana Pacers were in an old fashioned shooting duel down the stretch of last nights game. Star players Kyrie Irving and Victor Oladipo were going shot for shot deep into the fourth quarter. At the end of the day, it would be a clutch three-pointer by Oladipo with 3 seconds left to give the Pacers the win. Not only did Boston fall to 6-3, the Pacers overtook them for the third seed in the East.
This matchup was prime time television. I couldn't keep my eyes off the screen because of how good this matchup was. However, I would not want to see the Pacers in the playoffs. Even though it would be an entertaining series, the Pacers give the Celtics problems in all of their weak spots. The Pacers certainly earned the Celtic's respect, and Boston will prepare differently next time they meet.
The Hidden Issue with the Celtics
Marcus Morris lead scoring for the Celtics with 23-points. He was a hot hand off the bench, like he has been all season. However, there is a problem with him playing so well. Morris having to be the second option for the Celtics means that Jaylen Brown, Gordon Hayward, and Jayson Tatum are all struggling. All three of them are averaging a combined 36-points per game on poor efficiency.
If one of the three of them was playing better, the Celtics would be undefeated at this point in the season. Slow starts can happen to anybody on any team, but these three struggling is perplexing. I would point to the logjam at that position. Brad Stevens is still trying to figure out where to put these three to help them succeed. Hopefully, the three of them catch fire soon, and Marcus Morris never cools off.
Player of the Game: Kyrie Irving
The Celtics leaned on the clutch shooting of Irving in the closing minutes. Irving was incredible to watch, reminding the league that he is still one of the best 4th quarter scorers. Although he missed a late game layup to ice the game, they wouldn't be in that game if it wasn't for him.
Honorable Mention: Marcus Morris
A Look Forward to the Next Game
The Celtics rough schedule sends them out west to play the 8-1 Denver Nuggets at the Pepsi Center. The Nuggets have been absolutely balling as of late, making any win against them a battle. The heartbreaking loss to the Pacers will hopefully inspire the Boston to come out and get back that win.
Photo credit to Donq question via Flickr