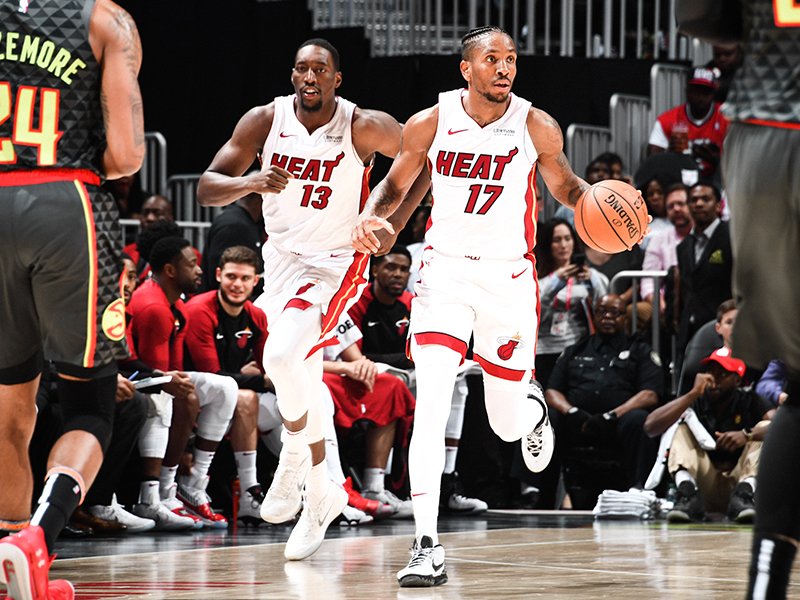 Miami Has A Disappointing Loss In Atlanta 123-118
After dropping back to back games, the Miami Heat traveled to Atlanta to take on the Hawks. In a game where they were favorite, Miami managed to yet again walk away with another disappointing loss, 123-118. Hawks' rookie, Trae Young, could not be stopped as he scored 24 points while going 9 for 19 from the field. When he was not scoring Young was setting up his teammates. He finished the game with 15 assists which led all players for the game. Taurean Prince and Dewayne Dedmon added 15 points each to largely contribute to the Atlanta win.
The Miami offense showed up shooting a respectable 41 for 86 on the night. Veteran shooting guard, Dwyane Wade, scored 19 points while shooting over fifty percent. Rodney McGruder and Justice Winslow together combined for 33 points. However, Miami once again struggled defensively. The Hawks shot 52.3% from the field and the 40.6% from three. Seven Atlanta players ended the night scoring points in the double digits. This is the third game in a row where Miami has allowed over 120 points. 
There is Good Even in Disappointment
Although this had to be a disappointing loss for Miami Heat fans, they cannot ignore the performance of Josh Richardson. The guard scored 32 points while taking only 18 shots, finishing .556% from the field. Richardson also knocked down 6 of his 10 three-pointers. This was his second 30 point game this week and a new career high, putting the rest of the league on notice. He is now averaging 19.1 points per game to go along with 2.7 assists and 4.4 rebound through his first eight games to start the season. The 25 year old from Tennessee could have a bright future with Miami. 
Will This Be a Long, Disappointing Year for Miami?
Even when Goran Dragic is back to being healthy so he can play, Miami is not a team many others fear. The front office will have a lot to consider in the first half of this season. With the second oldest team in the league, I would expect them to sell at the deadline. This could be a tough season for Heat fans. However, the play of young guys like Richardson and Winslow could be something for fans to keep an eye on and be excited about.
Photo credit to Miami Heat via Twitter