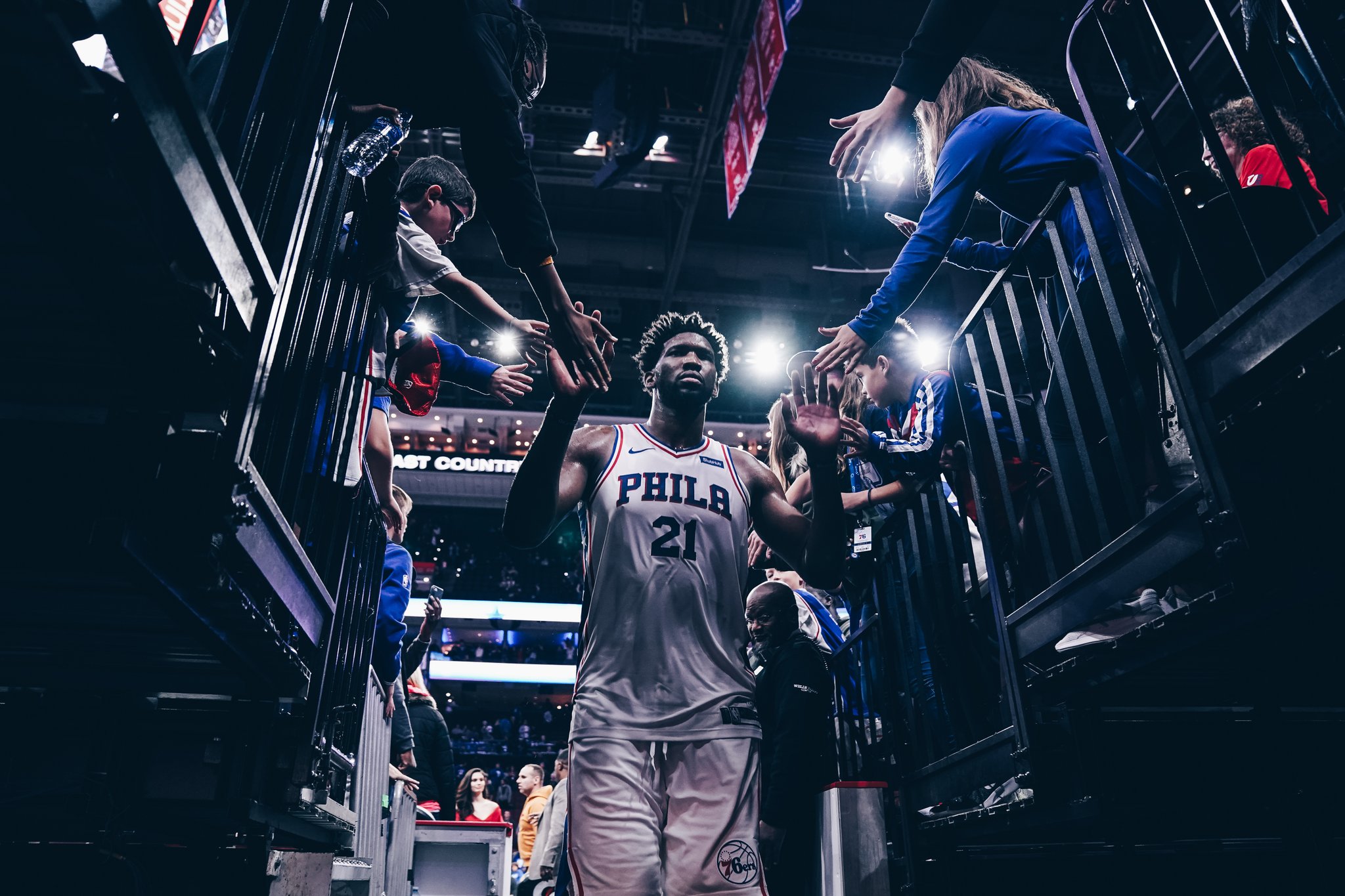 Joel Embiid Powers Philly To Victory 109-99 Over Detroit
Joel Embiid's trolling of Andre Drummond continues. However, this time it took place on the floor rather than social media. Saturday marked the second meeting of the season between two of the leagues most promising big men. The last time their two teams met the contest was decided by just one point in overtime. However, regulation was only required this time around. This was in large part due to the monstrous effort from Joel Embiid. The Cameroonian giant who leads the league in double doubles punished Detroit by dropping 39 points and snatching 17 rebounds. The most impressive part of his stats sheet was the fact that he was able to score 32 of those points within the first half alone. Philly was able to avenge their previous effort by defeating the Pistons  by a score of 109 – 99 at home on Saturday.
Blake Griffin Wont Be Denied…
Although this was a losing effort by the Pistons, do not overlook the performance of Detroit's one true superstar Blake Griffin. In 37 minutes on the floor Blake virtually mirrored Joel Embiid with 38 points and 13 rebounds. He also went 2-7 with shots from long range and dished out 6 assists. If Griffin is the NBA's version of Slim Shady he unlike Eminem did not have an equivalent of D12 to back him. Reserve Langston Galloway was the only member of his squad to post double figures. The only two categories which Detroit led the way in were personal fouls and offensive rebounds. When you have that type of an output it can leave you having a bit of a "Guilty Conscience".
Road Trip to NYC
Philly will not have too much time to revel in this victory. Next stop for them is New York City for an evening match up versus the 3-6 Nets. Brooklyn will be eager to ruin the Sixers good mood after coming off of a tough loss to the Houston Rockets at home.
Will Philly be able to keep their composure and gain their third consecutive win? Tune in later today to find out!
Photo credit to Philadelphia 76ers via Twitter