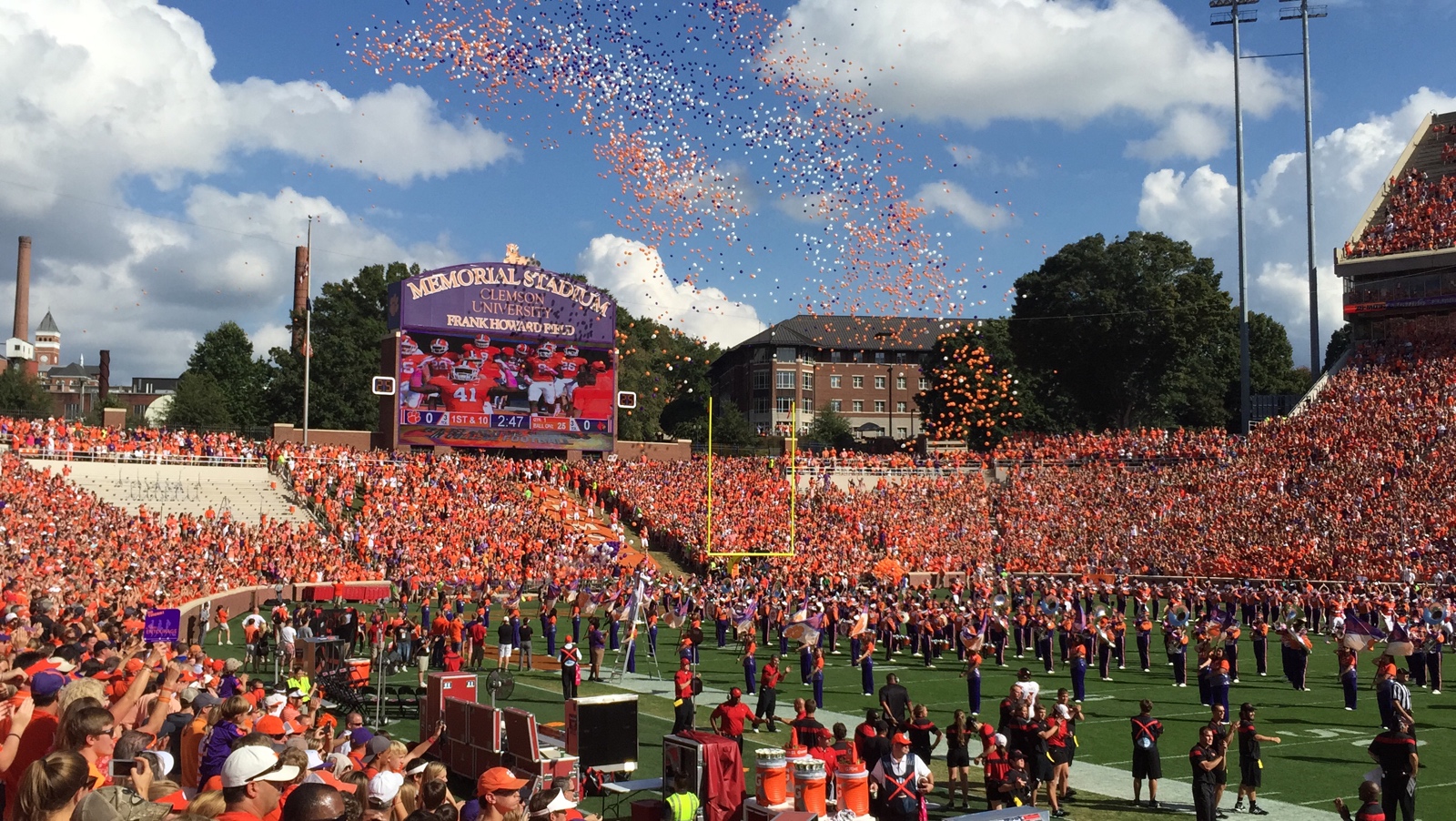 Clemson Runs Over Louisville 77-16
Clemson demolished Louisville Saturday 77-16. The Tigers finished the day with 661 yards of total offense (169 passing, 492 rushing). Trevor Lawrence tossed a couple touchdowns, but second string QB Chase Brice would lead the passing numbers going 6-7 for 110 yards and three passing touchdowns. Travis Etienne had a big day for the Tigers, rushing for a touchdown and leading the backs with 153 yards rushing. Justyn Ross lead the receivers with 74 yards receiving and a touchdown. Clemson's defense would only allow 312 yards of total offense.
Louisville Review
Like Florida State last week…what could Louisville had done to change the outcome? Increase their talent level, discipline, and focus. Louisville could only muster three points in the first half. The Cardinals also shot themselves in the foot with penalties and turnovers. Louisville did win the time of possession battle almost two-to-one, so there's that. Overall, a lackluster effort by Louisville that saw them get creamed by a better team in all facets of the game.
What's Next?
Clemson can lock up the Atlantic Division title next weekend at Boston College. Expect the orange pants to be ready to go for next week's tough matchup against BC. Louisville's chances of a bowl invitation are practically zero. The rest of the season for Louisville will hopefully be one filled with more pride and effort than today's game to use as momentum heading into next year.
Fun fact: Last week, defensive lineman Christian Wilkins got his first rushing touchdown. This week, defensive lineman Dexter Lawrence rumbled in for his first rushing touchdown. Clemson tried to get an offensive lineman (Mitch Hyatt) a chance at the endzone but he fell short of getting his first receiving touchdown.
What did you think of this week's game between Louisville and Clemson?
Keep up with all sports at TSJ101Sports!
Photo credit to Mark Johnson via Flickr.