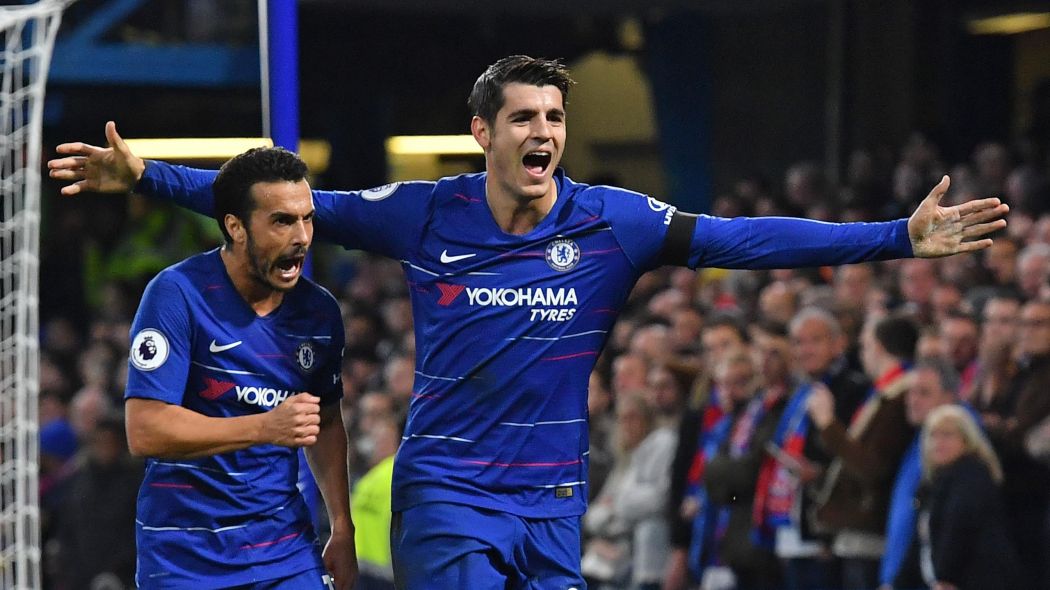 Chelsea Continue To Roll
Chelsea continued their winning ways with today's victory against Crystal Palace. A goal from Pedro and a brace from Alvaro Morata continued the blues march to another title. Morata now has three goals in his previous three matches in all competitions after getting off to a slow start this season. A win today have the blues remaining unbeaten and keep them right there in the title hunt with the league leaders Manchester City. Palace have not won a game since the end of September. Chelsea and Crystal Palace are at opposite ends of the table, but this would not be an easy outing. Chelsea have lost two of the previous three meetings with Palace.
Opening Act
Eden Hazard remained out of the starting lineup today after resting the previous two matches. This gave an opportunity for Pedro to shine. The Spaniard's pace and relentlessness towards the defense created friendly opportunities for his compatriot Alvaro Morata. Morata opened up the scoring at the 32nd minute after Pedro sliced through the defense when they failed to close him down. After his first attempt was blocked. However, Pedro's second cross landed at the feet of Morata where he was able to take a touch before burying it in the bottom corner. Chelsea were almost able to double their lead minutes later after a Willian goal was disallowed for a close off sides call. Chelsea were able to carry a 1-0 lead into the half with momentum and majority of the possession.
The Encore
Crystal Palace were able to equalize after David Luiz was caught napping by a one two pass connection between McArthur and Townsend. Townsend was able to break through Chelsea's defense and bury the goal giving Kepa no chance. Andros Townsend has been a common offender when it comes to the Chelsea defense. Townsend has scored more goals against Chelsea than any other opponent in the Primer League. After a couple close free kicks and more activity from Palace's attackers, Eden Hazard would be summoned. Hazard was instant offense when he stepped onto the pitch. A free kick lead to Alvaro Morata's second goal moments after entering the game. Pedro sealed the victory with a third goal assisted by Marcos Alonso.
Maurizio Sarri could hang his hat on a couple positives in today's match such as continued boost in confidence in Alvaro Morata with his brace and the goal scoring return of Pedro. Pedro has had trouble getting into the lineup lately. However, was able to take advantage with Hazard on the bench today. Chelsea play Everton next week and will have the tall task of slowing down one of the Premier League's top scorers Richarlison.
Photo credit to steffany stream via Flickr