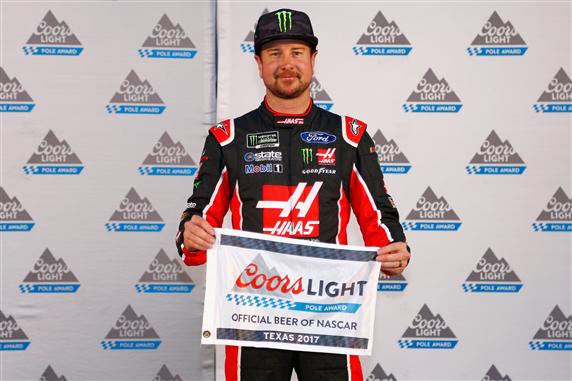 Kurt Busch Remains a Playoff Contender, How Long can the 2004 Champion Stay in the Fight?
For the third time in his career, Kurt Busch has made it to the NASCAR Playoff's Round of 8. As the winner of the inaugural Playoffs back in 2004, the elder Busch brother knows the pressure and execution needed to win the championship. After a Playoff run that has been under-the-radar this season, can Busch still contend for the Championship 4?
Kurt's Rocky Start to the Playoffs
In 7 Playoff starts this year, Kurt Busch has 3 top 10s and 2 poles. 2 of those races were back-to-back top 5 runs, coming at the Charlotte Roval and Dover. Just a week later, Kurt was within a mile of winning at Talladega, when he ran out of fuel on the last lap. The 2004 champion's worst showing so far in the 2018 Playoffs was a 21st-place effort at Las Vegas.
Upcoming Tracks are Reasons for Optimism for the 41
Kurt Busch is 1 of just 4 Playoff drivers with wins at both tracks left in the Round of 8: Texas and Phoenix. Texas in particular has been a strong venue for the 41 team in recent years. The 41 Stewart-Haas Racing Ford has won pole in the last 2 Texas races, including a track-record run a season ago. Although Kurt has not won at Texas since 2009, he has top 10 finishes in 5 of the last 6 races in Fort Worth.
Phoenix has also been a strong track for Kurt and the 41 team. However, the desert mile could present an all new challenge in a few weeks. Due to a new renovation at Phoenix's ISM Raceway, the start/finish line has moved to the old backstretch dogleg. This will surely play a big factor in restarts and the race for the championship.
Kurt Busch had a strong performance in last week's race at Martinsville, but it still was not enough. Due to Joey Logano winning, the 6th-place finishing Busch fell a position in the points standings. Currently, Busch is 5th in points, 25 points outside of the Championship 4. Had Truex won, Busch's deficit would be much smaller.
With the speed that all of Stewart-Haas Racing has shown, the 41 should be in the mix for each win. However, it may take a win for the 2004 champion to fight for a 2nd title. A win at either Texas or Phoenix will guarantee Kurt Busch a spot in the Championship 4 at Miami. This would also unseat one of the 'Big 3' drivers, who have been dominant throughout 2018.