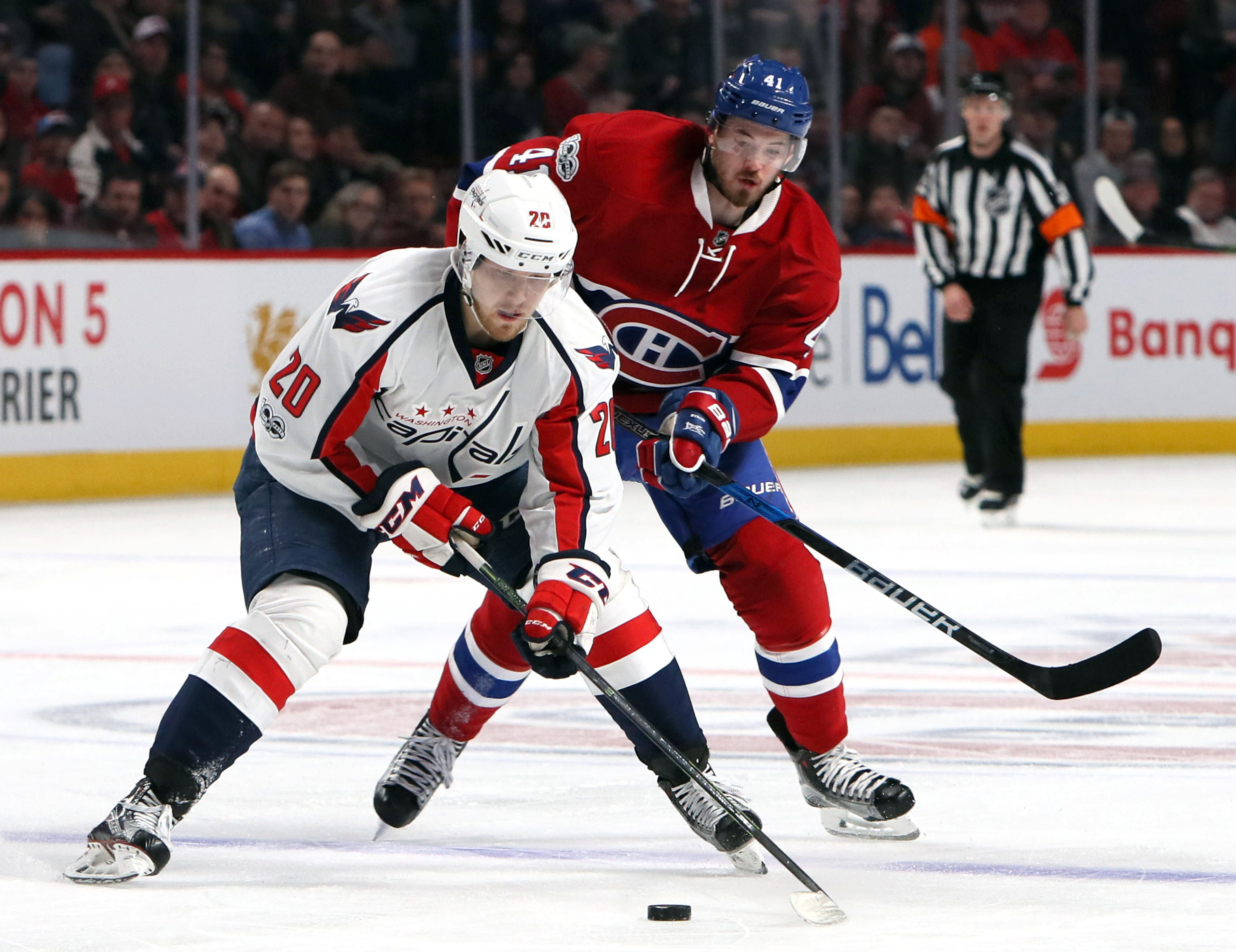 Washington Capitals vs Montreal Canadiens: It's Not Over 'Til It's Over
The Washington Capitals lost 6-4 to the Montreal Canadiens after leading by one through most of the third period. It looked like the Capitals were going to have this win in the books and they could go home feeling pretty good about themselves. Three goals in the span of just over three minutes put a damper on that, however.
Overtime would have been preferable, but Max Domi scored with less than a minute left in the game, putting the Canadiens ahead. In a last-ditch effort, the Capitals kept Braden Holtby at the bench for a center-ice draw, leading to the final marker for the Canadiens. Two goals in two seconds is now the new NHL record for fastest scores by a single team.
The loss wasn't entirely on Holtby. The Capitals were playing with a weakened defense. Veteran defenseman Brooks Orpik was held out due to an undisclosed lower-body injury. However, his absence wasn't surprising since he had taken two maintenance days. Madison Bowey filled in with Christian Djoos in the lineup, though pairings were shuffled throughout the game.
Scoring in Pairs
Until the final two tallies, all of the night's goals had come from two scorers on each team. Lars Eller and Alex Ovechkin had two each of Washington's final four goals. Eller took the opportunity to score on his former team and they were his first goals since the season opener. It seemed inevitable that Ovechkin score on Carey Price based on past performance. In 23 career games against the Canadiens starting goaltender, Ovechkin has now scored 18 goals.
Two goals from Brendan Gallagher – his eighth and ninth of the season – did not come as a shock. He's a consistently good scorer and currently leads the Canadiens in goals. Jesperi Kotkaniemi scored the other two, which were his first and second of his NHL career. Kotkaniemi was drafted third overall during the 2018 NHL Draft and is just 18 years old.
Up Next
Finally returning home, the Capitals face the Dallas Stars on Saturday at Capital One Center at 7 p.m. Their home record against the Stars is historically challenging, with Dallas winning eight of 12 games played at Capital One Center. If the Caps were winning more consistently right now, there would be a bit less reason for concern.
The same issues that ailed them against the Canadiens are going to be present again. Brooks Orpik will remain out, so the Capitals will again be relying on the services of their two rookie defenseman. If Holtby can be back to the Vezina-Trophy-winning form he's capable of, then the Capitals stand a shot. Tyler Seguin has also been a little snake-bitten as of late, so the Stars may not be as much of an unstoppable force as usual.
Social Media
Follow Jess on Twitter: @jmstarr_
Photo Credit
Photo Courtesy of: Puck Prose