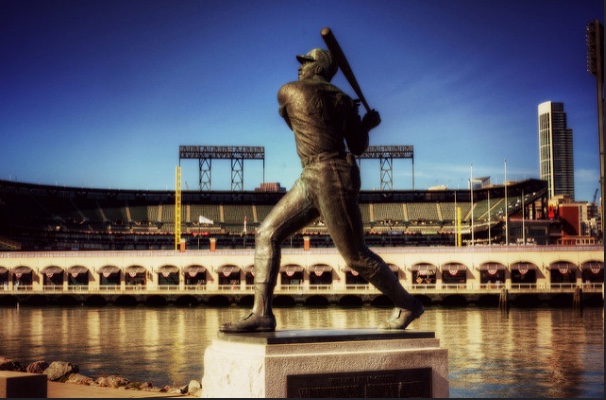 Willie McCovey Passes Away at 80
The Giants announced late Wednesday that Giants and overall baseball legend Willie McCovey passed away peacefully after losing his battle with ongoing health issues.
The Career
A true 5 tool athlete, McCovey had a truly legendary career playing 22 years; 19 with the Giants, three with the Padres and one with Oakland. McCovey batted a career .270 with 1,555 RBIs and an OBP of .374. He hit 521 career home runs, tied for 20th all time. A six-time All-Star, winning the game's MVP with 2 HRs in 1969. He was Rookie of the Year in 1959, hitting .354 with 13 home runs and 58 RBIs… in the only 52 games he played that year. He won the 1969 MVP award, beating out Mets' Tom Seaver and Atlanta's Hank Aaron. That year he batted .320, with an OBP of .453, a slugging percentage of .656, hitting 45 Home Runs and managing 126 RBIs. Together, Mays and McCovey formed one of the toughest duos in baseball history.
The Man
The legendary career is one thing, but Willie will be missed the most for the person he was. Not only is this a sad day for the Giants organization and their fans, but it's also a sad day for all of baseball. Willie McCovey, along with Willie Mays, was a presence at Spring Training and in the Giants' clubhouse as much as his health would allow. Countless players, managers, reporters, and everyone in between spoke highly of Willie. They said it was always a pleasure to talk to him, to learn from him. And with his passing, we are sure to hear many more great Willie McCovey stories.
Every year the Giants give out the Willie Mac award. Given to the player, voted by players and coaches, who best exemplifies what it means to be not only a great Giant but a great person like Willie. And every year, Willie was on hand to present that award. Most Giants players who win it say that's the award they are most proud of. Sadly, come September, Willie will not be there in person. But be sure that he will be there in spirit on that night, and all season long. Watching the game he loved that also loved him back. Rest in peace, Willie McCovey.
Follow us on Twitter:
Site: @T101sports
Department: @T101SportsMLB
Photo credit to Terri via Flickr