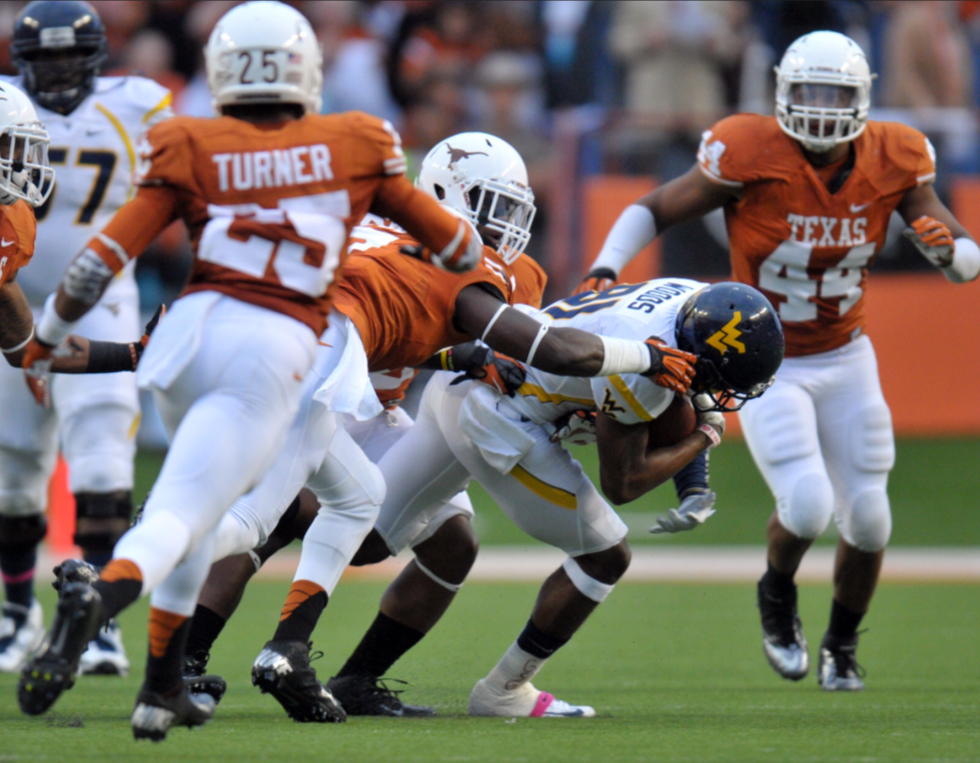 Week 10 of West Virginia Mountaineer Football is underway. It's time to get ready for some football! The Mountaineers will head to Texas to take on the Longhorns. Let's take a look at the preview for the game!
West Virginia vs Texas
What to look for?
West Virginia are currently ranked in the country at number 12. The Mountaineers have a 6-1 record, they had an impressive win last Thursday over the Bears of Baylor, with a score of 58-14. Quarterback Will Grier threw for 353 yards and 3 touchdowns. Grier and the Mountaineers have been totally focused after the loss against Iowa State in week 6. They have not missed a beat.  Will the Mountaineers come back with a win over Texas, or just fall short again?
Texas is currently ranked number 15 in the country. The Longhorns traveled to Oklahoma State and had a close game; however the score was not the factor in this case. The Longhorns fell to 6-2 after a 38-35 loss. Quarterback Sam Ehlinger threw 283 yards and had 2 touchdowns. Will the Longhorns be able to shut down the Mountaineers, or will they fall short in another loss?
Prediction
Some say the Texas Longhorns are a tough team to beat. However, the Mountaineers can just be as good, if not better. The Mountaineers may not be on their home turf, but I can see Will Grier and the Mountaineers taking a win back to Morgantown, WV. Blue and gold will be shinning bright on Saturday.  What do you think the outcome of the game will be?
Feel free to comment and below and share your predictions.
Date: Saturday, November 3, 2018
Time: 3:30pm (Eastern time)
Channel: FOX
It's time to get ready for some Mountaineer football!
Social Media
Follow TSJ 101 Sports on Twitter: @T101Sports and @T101SportsCFB
Writer: @justbeingk88
Subscribe to TSJ 101 Sports TV on YouTube!
Picture Credit: Kersten Sports Photography via Flickr