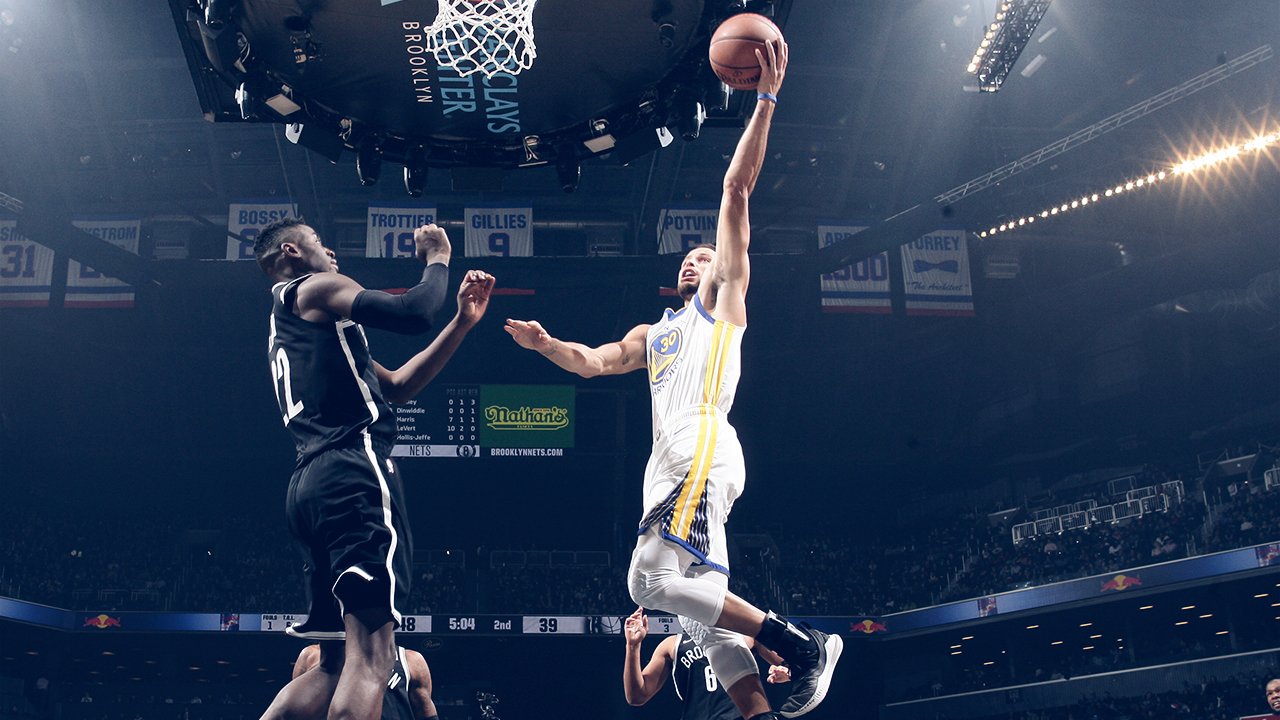 Warriors Beat Nets On The Road 120-114
In the second game of the Warriors road trip, they beat the Brooklyn Nets with a final score of one 120-114. Golden State has improved their standing to 6-1. This becomes another outstanding performance by the golden boys who are living up to NBA fans expectations. The Warriors have been the favorite to take it all this season. Additionally, they've begun their season proving that this team is serious and are passionate about winning by any measure necessary. At any given time, we can expect any one of their players to come out hot in a game. However, when it's multiple players who accomplish this, there's no stopping the Warriors.
Steph Curry And Kevin Durant Unstoppable
Steph Curry and Kevin Durant both had another outstanding performance and are in true form. Both have scored 30 or more points in the same game for the third time this season. This also marks Curry's fifth 30-point game of the season. Steph ended the night with 35 points, 7 rebounds, and 3 assists. Kevin Durant put up 34 points, 8 rebounds, and 6 assists. Both All-Stars are rallying the Warriors into a successful season early on with another spectacular performance. Curry also sets new NBA record with seven straight games with five-plus three-pointers made. Both Steph and Durant are in close contention to become this season's NBA MVP if they continue to perform this well.
The Golden State Supporting Cast
Klay Thompson had 18 points and 5 rebounds, while Mckinnie ended with 9 points and 5 rebounds. Meanwhile, Green finished with 8 points, 4 rebounds, 13 assists, and 5 steals. Jerebko, Iguodala, and Looney tied with four points each to finish out their game. The Warriors arsenal are proving there's "strength in numbers" early into this NBA season.
Photo credit to Golden State Warriors via Twitter