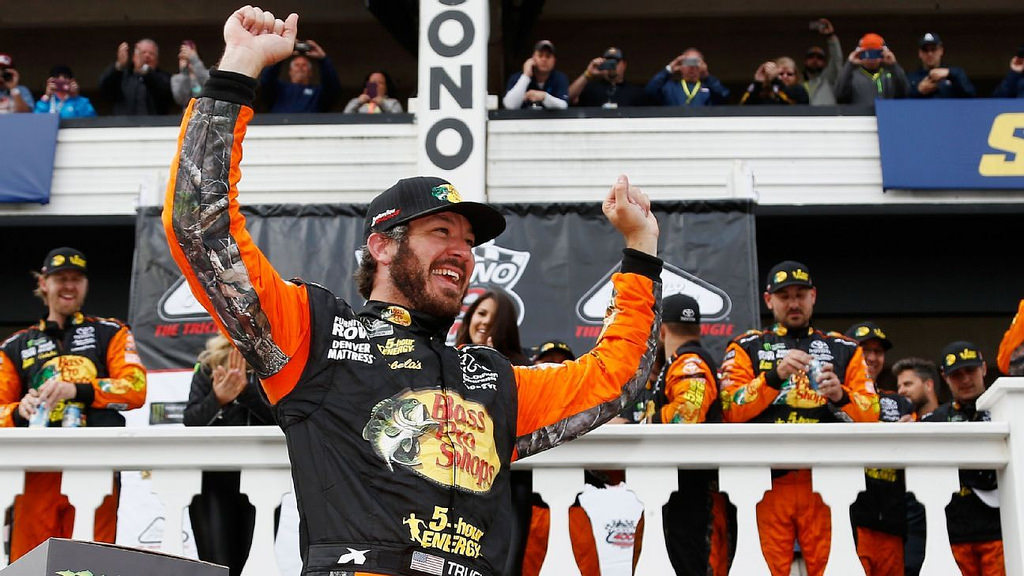 Truex Not Giving Up On Second Championship
Martin Truex Jr. currently sits as the reigning champion in the Cup Series. With just being able to make it through to the Round of 8 by a few points, this team isn't ready to give up. Though when looking upon the 78 team's recent stats, the fight may be harder than expected. In Truex's last 4 starts, only 1 has resulted in a top 10 finish.
The recent lack of performance for Furniture Row Racing can be blamed on a number of things. The biggest being that FRR will close its doors following the 2018 season. With the team shop centered in Denver, Colorado, many team members will have to relocate. All of the change certainly can be a distraction for any team. Now as the team heads into the Round of 8, they hope to regain focus and make it to Miami.
"We just know we have to be better," Truex said told NASCAR.com. "[Crew Chief] Cole (Pearn) knows it and Jazzy (engineer Jeff Curtis) knows it. The Playoffs haven't been good to us this year and we've really battled a lot of adversity, especially in the second round. I thought we could have won the first three Playoff races and then the last three haven't been as good as it needed to be. Hopefully the next three we'll step it back up. We had a lot of things work against us in the second round. With that said, to be able to move on with all those troubles I feel like we're fortunate. We need to fix those problems, make our own luck and figure out how to run better."
Truex's Martinsville Stats
The first stop in the Round of 8 happens to be at Martinsville Speedway. Even though Martin has never won at the paperclip, his stats are still solid. In 25 Cup Series starts, Truex has collected 9 top 10s, 4 top 5s, and 2 poles. He was able to lead a career-high 147 laps at Martinsville in 2016 but finished in the 7th position.
Tune in to see if Martin can finally bring home the grandfather clock, and punch his ticket to Miami. The First Data 500 kicks off at 2:30 PM EST, on NBCSN.
Follow The Writer:  twitter.com/noah_lewis1
Photo credit to Hsnews Us via Flickr.