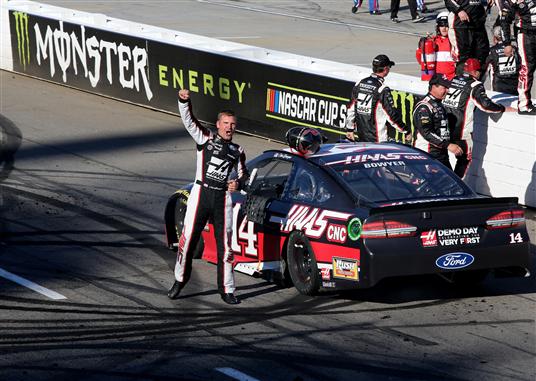 NASCAR
This weekend the Monster Energy NASCAR Cup Series heads to the oldest track on the circuit, Martinsville Speedway. As fans, we once again have one of the best races of the season in store come Sunday afternoon. At Martinsville there is no way to avoid the beating and banging like at other tracks, it's just part of racing at the historic track. However, one driver who will certainly be looking to avoid this as much as possible is Clint Bowyer. Bowyer enters this weekend in NASCAR's playoffs and needs a good run if he wants to advance to Homestead.
In fact, if he wants to advance to Homestead his best chance to do so undoubtedly comes this weekend at Homestead. This is because throughout his career Bowyer has excelled at short tracks and this weekend provides a perfect opportunity for him to showcase his skills. Clint won the most recent race at Martinsville this Spring in dominating fashion by leading 215 laps. Not only does Clint have this dominating victory under his belt but in the three races at the track since joining Stewart-Haas Racing, he has three top-10 finishes.
Bowyer Confident about Chances to advance to Championship Weekend
Bowyer who enters this weekend below the cutoff line still feels good about his chances to advance to the Championship race. "I am way more comfortable on short tracks," Clint said. "If I can put together Martinsville and Phoenix like I'm capable of and run Texas like we're capable of, I think we can be in Homestead." With a comment like this, it shows that Bowyer is full of confidence entering this round of the playoffs. Perhaps there is nothing more dangerous than a confident driver at a track in which he excels at. So on Sunday when the green flag waves look for Clint Bowyer to be a regular up front challenging for the win.