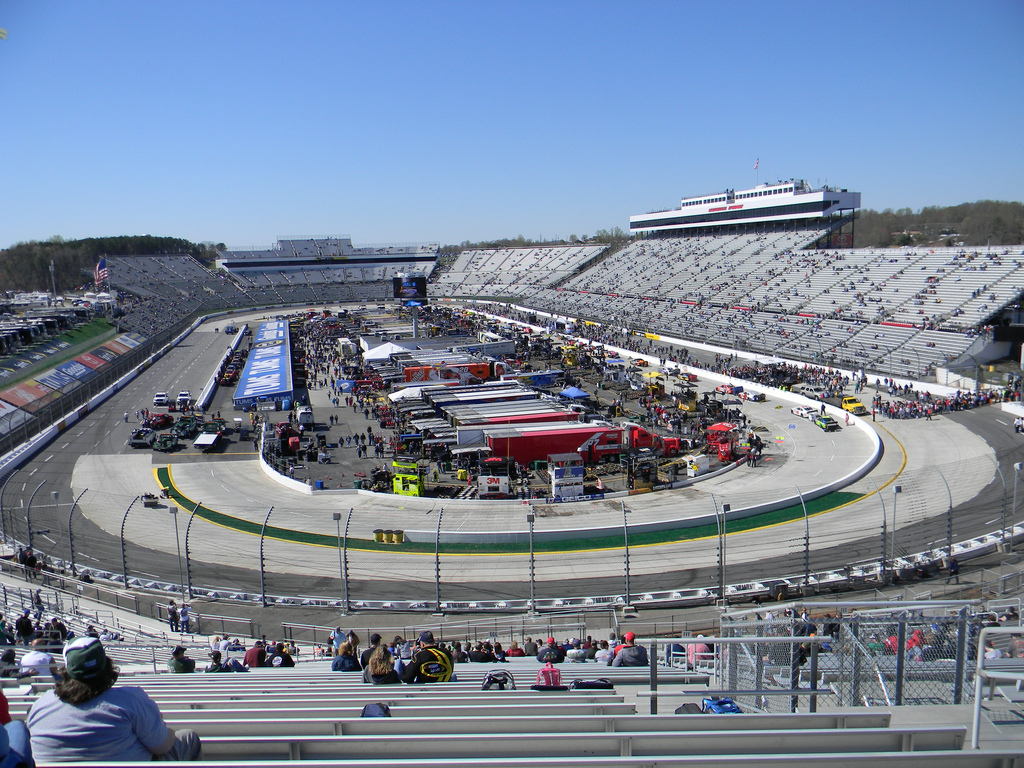 Can a non-Playoff Driver Play Spoiler at Martinsville?
Even with the intensity of the Playoffs, the 2 best active drivers at Martinsville Speedway are not part of the title hunt. 3 non-Playoff drivers in particular having a total of 15 wins on the paperclip. With this in mind, this trio may be factors for another Grandfather clock on Sunday.
Jimmie Johnson
As one of the most successful drivers in Martinsville Speedway history, Jimmie Johnson is always a part of the conversation at the Virginia track. The 7-time champion won this race just 2 years ago, en route to his latest title. That victory in 2016 was his latest of 9 triumphs on the short track. With the 48 being a non-Playoff team however, similar success may not come.
Since his win in 2016, Johnson has had 3 races at Martinsville outside of the top 10. Although he has nearly 3000 laps led at this track, only 24 have come since 2016. In the spring race at Martinsville in March, Jimmie would finish 15th after having to start from the rear.
Whether Martinsville is feast or famine for the 48 will determine on which Jimmie Johnson will show up on Sunday. Johnson is certainly hit or miss when it comes to Martinsville, and his struggles in 2018 have yet to yield a win for this team. If Jimmie is to win in 2018, his best chance is at this half mile.
Denny Hamlin
Another driver who has yet to win in 2018, Denny Hamlin's Martinsville record is nothing to write off. In 25 starts at his home track, Hamlin has 5 wins, 3 of which were consecutive. The 11 team's most recent success at Martinsville came in the spring race of 2015, where Denny led 91 laps. Much like with Johnson, Hamlin is a non-Playoff contender more than capable of breaking a losing streak at Martinsville.
Although Denny has 5 wins at Martinsville, perhaps his most remembered moment at this track came in this race a year ago. With 3 laps remaining, Denny spun leader Chase Elliott, causing pandemonium among the fans at the track. Hamlin went on to finish 7th that night, before fans booed him incessantly.
Since being eliminated from the championship fight after round 1, Hamlin has 2 top 5 finishes in 3 starts. While a non-Playoff winner is unlikely, Hamlin may be in the mix. In recent years at Martinsville, Denny is either hit or miss, scoring a top 10 in 5 of the last 9 races. If Hamlin wants to keep his winning streak alive, there is no better venue for him than the paperclip.
Brad Keselowski
While only having a lone win at Martinsville, Brad Keselowski has been one of the most consistent drivers here recently. The 2 car has an active streak of 5 top 10s at Martinsville, including a win in 2017. Keselowski's Playoff run got off to a hot start, only to end prematurely last week. Brad is batting .500 in terms of top 10 finishes in the 2018 Playoffs. Will his consistency prevail even as a non-Playoff driver? With nearly 400 laps led and 0 DNFs at Martinsville, Brad can score a statement win on Sunday.
Half of the remaining Playoff contenders have previous wins at Martinsville Speedway. In spite of this, 3 non-Playoff drivers have some of the best records there. Sunday will surely be an interesting battle between those still in the title fight, and those with something to prove. The Playoff Martinsville race has provided some of the best drama and racing in recent years, so don't miss a moment.
Photo credit to Casey Hayes via Flickr.