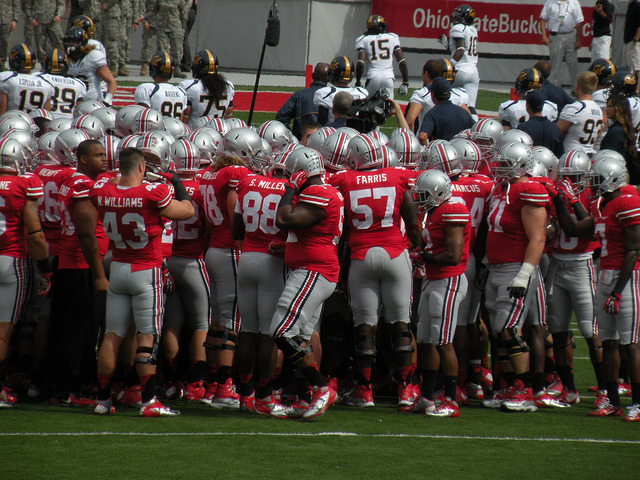 Week 8 of college football has come to an end. Man! Did we have an upset. The Ohio State Buckeyes got shut down by the unranked Boilermakers of Purdue.  Let's take a look at the game recap.
Ohio State Buckeyes Crushed
Ohio State traveled to West Lafayette, Indiana to take on the Boilermakers of Purdue University. The quarterback Dwayne Haskins threw for 470 yards, had 2 touchdowns, and 1 interception. The Buckeyes only had 76 rushing yards for the whole game.
Purdue hosted the Buckeyes at home. Quarterback David Blough was able to throw for 378 yards with two touchdowns. The rushing yards for the whole game was 161 yards. The Boilermakers where able to make the biggest upset on Saturday. Following the game, the stands emptied onto the field in an epic celebration. The team and their fans definitely deserved this party.
The Buckeyes came to Indiana ranked number 2 and undefeated. Coach Urban Meyer and his Buckeyes left Indiana defeated. They also dropped down 9 spots to number 11 in the AP poll.
What's Next?
Where will this take the Buckeyes next? The Buckeyes will host Nebraska next week. Can Ohio State bounce back, or will they fall short in another loss? Purdue will head to Michigan State and hope they will pick up and another win!
Final Score: 49-20 Purdue
Ohio State: 7-1
Purdue: 4-3
Social Media
Twitter: @T101Sports and @T101SportsCFB
Writer: @justbeingk88
Check out TSJ 101 Sports TV on Youtube!
Picture Credit: Briana Allison via Flickr