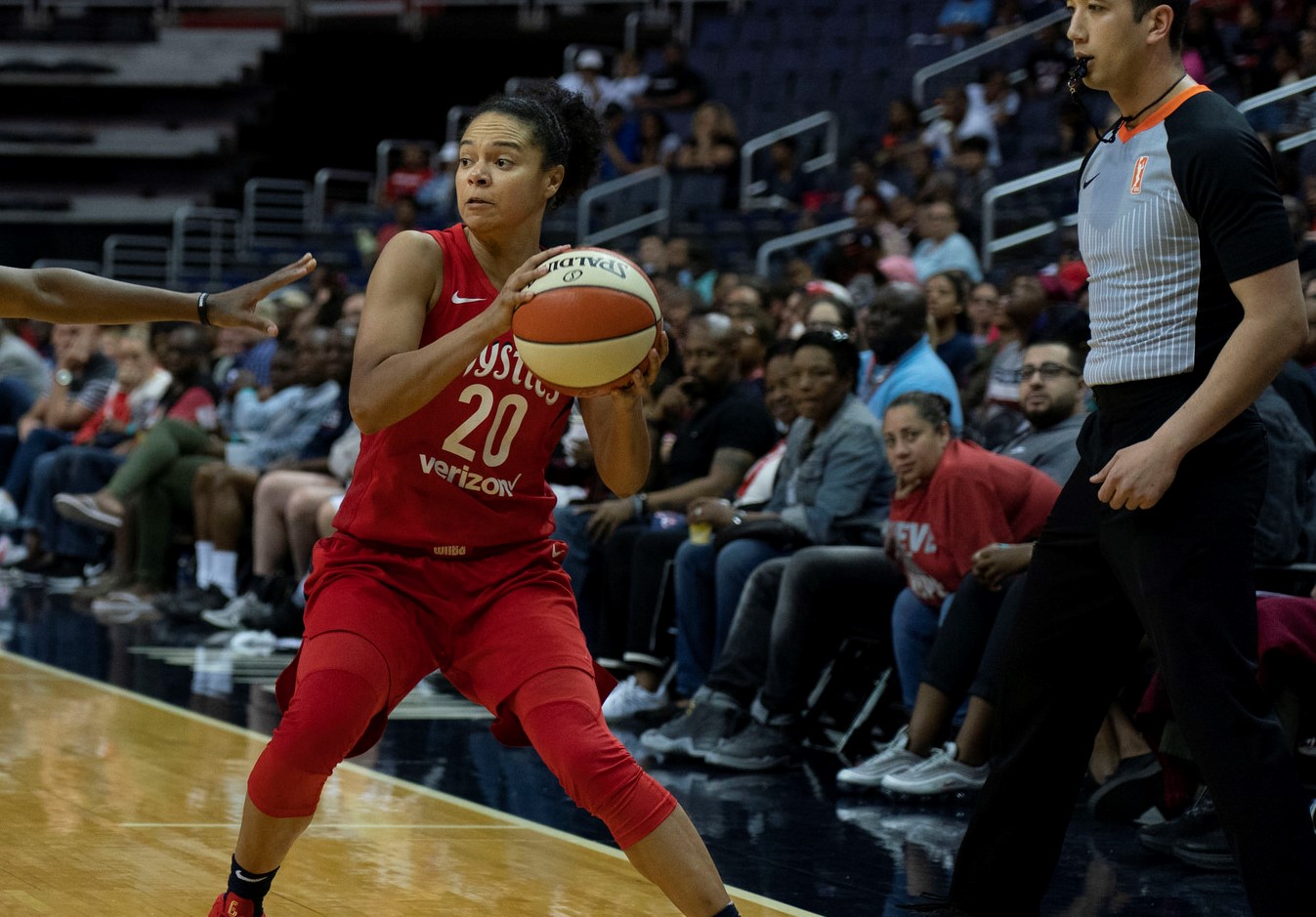 Washington Wizards Add Kristi Toliver To Coaching Staff
The Washington Wizards have named WNBA All-Star Kristi Toliver as an assistant coach for player development. Along side her, Wizards Head Coach Scott Brooks also named Robert Pack, Ryan Richam, David Adkins, Mike Terpstra and Maz Trakh as part of his coaching staff.
Toliver had a significant role in the Washington Mystics' season as they reached the WNBA Finals for the first time in team's history.
The 10-year veteran has been a two-time All-Star while also winning the WNBA championship with Los Angeles Sparks in 2016. Additionally, the Virginia native won an NCAA title while at Maryland under coach Brenda Freese.
This past summer, Toliver assisted the Wizard's coaching staff during the 2018 NBA Summer League in Las Vegas and training camp. Brooks was impressed with Toliver's work in Las Vegas and added "It's great to have her on the staff," Brooks said during training camp, according to The Washington Post. "When I met with her in Las Vegas, I told her I've been following her for two years now."
In an interview with the Washington City Paper, Toliver said in August:
"I'd love to be a coach in the NBA, that would be a dream. I feel like I know enough the game. I've been around the NBA since I was born with my dad being an NBA official. The NBA was always my first love, so if I can do that for the rest of my life, I'd be happy."
Two days before the Wizards open their season against Miami Heat, the 31-year-old Mystic looks forward to a new chapter in her career while also making her dream a reality.
Toliver is also the daughter of George Toliver, a longtime NBA referee and league's associate VP of referee development.
Photo credit to Keith Allison via Flickr