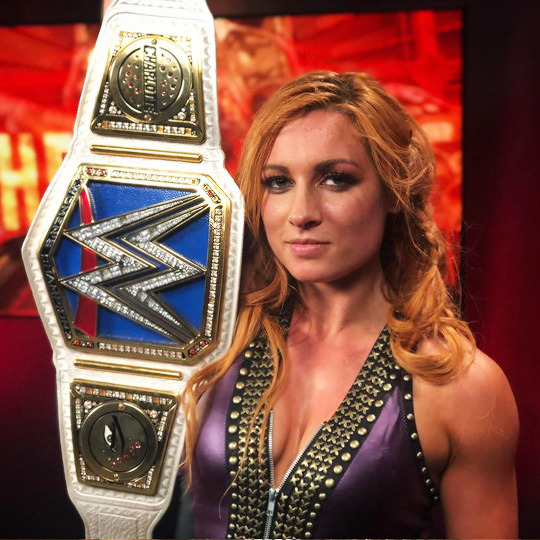 Becky Lynch Possibly Suffering from Serious Jaw Injury
It's been said by RingsideNews that Becky Lynch is suffering from a serious jaw injury. The current SmackDown Women's Champion originally thought it was a minor crack in her jaw. But WWE doctors fear it may be something worse.
For the last few weeks, Lynch has been wrestling injured. She has had the cracked jaw since before Super Show-Down. Nothing has gotten worse to the point of breaking, thankfully. However, just to be safe, Lynch will be going in for another check-up soon.
Bad News
If Becky Lynch's jaw injury is worse than expected, she will have to drop her title at Evolution. After only regaining the belt again this September at Hell in a Cell, it would be a bitter end for her second run.
Fans rejoiced when after two years Becky finally won the title again. She has embraced the fan base with her recent heel turn against Charlotte at SummerSlam. One can only assume the fan outcry once it's revealed she's more injured than previously thought. If she is more hurt, that is.
Hopefully this injury stays minor. Nothing has been officially announced by WWE or Lynch just yet. A jaw injury can take from a few weeks to several months to heal properly. A simple crack would only be a few weeks, maybe a month. But if it is worse, then Lynch will have to lose her title.
We will keep updating as more news of Becky Lynch's potential injury comes out. Hopefully she is in good health come Evolution and doesn't have to give up her championship too soon.
We wish for her recovery to be quick and successful as the days until Evolution continue to count down.
Social Media
Give us a follow. Our jaws are unbreakable.
Follow TSJ101Sports on Twitter: @T101Sports and @T101SportsWWE
Follow me, the writer, on Twitter: @JordanPiekarski
Subscribe to get the latest news from TSJ at the TSJ 101 Sports TV YouTube channel!
Photo credit to Hunter Hainan via Flickr