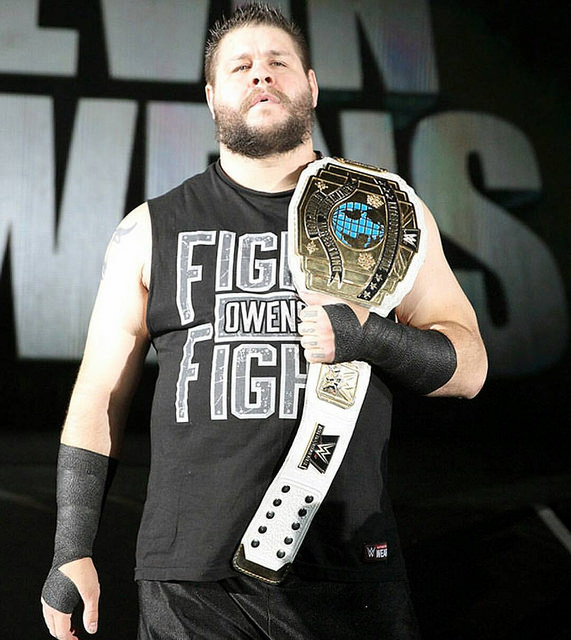 Kevin Owens Injury Update; Injury may be Worse than Originally Thought
Apparently, the injury Kevin Owens suffered last week on Monday Night RAW was more than a story line. The former Universal Champion has suffered a legitimate knee injury. According to Mandatory.com, this injury has been bugging Owens for quite some time.
Knee Injury
Owens had an enjoyable match against Bobby Lashley last week. He was scripted to hurt his knee and take some time off. This was to nurse a nagging injury Owens already had.
What was thought to be a simple knee injury turned out to be much worse. When Kevin Owens went in for a routine arthroscopy check up, it was found his injury was much worse than originally thought. WWE officials fear that Owens may be suffering from an ACL tear. Owens himself has said to the Wrestling Observer that he will miss the next eight months. Of course, that all depends on how rehab goes.
This comes after Owens' on-screen best friend, Sami Zayn, was taken off of TV to repair both rotator cuffs. Both Superstars are well loved by fans. It is sad to see both of them out for the rest of the year, and possibly most of 2019.
Deuces
As is now the norm with Kevin Owens, he sent out a cryptic tweet last Tuesday.
Owens is always teasing the possibility of leaving WWE. Strangely enough, that has become a popular trend with other Superstars. Rusev, Sasha Banks, Finn Balor, and even Bayley have hinted at venturing away from WWE.
In the case of knee injuries, it's unfortunate when it happens to anyone. Kevin Owens will miss up to eight months of in-ring competition. This means he will miss WrestleMania 35 this coming April.
As always, we send our best wishes to Owens. We hope for a speedy recovery and can't wait to see him in the ring soon.
Social Media
Follow TSJ101Sports on Twitter: @T101Sports and @T101SportsWWE
Follow me, the writer, on Twitter: @JordanPiekarski
Subscribe to get the latest news from TSJ at the TSJ 101 Sports TV YouTube channel!
Photo credit to: PW Lunatic via Flickr