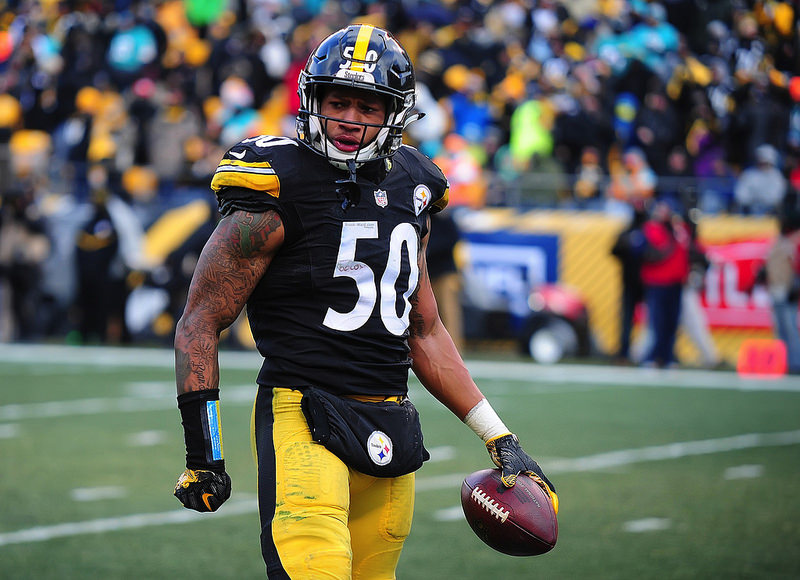 NFL Week 6: Pittsburgh Steelers vs. Cincinnati Bengals
Week 6 of the NFL seasons sees the Pittsburgh Steelers traveling to Cincinnati to play the Cincinnati Bengals. This matchup routinely results in one of the more brutal games that happen each season.
In the last edition of this rivalry, these two teams combined for 20 penalties as well as a career-threatening injury to inside linebacker Ryan Shazier. In this TSJ preview, we take a look at how this physical matchup should play out.
Injury Report
Pittsburgh Steelers
Pittsburgh opens this week mostly healthy only having three players missing Thursday's practice with an injury. The most notable name removed from the injury report is starting inside linebacker Vince Williams. Williams missed last week's game against the Atlanta Falcons with a hamstring injury but appears to be good to go for Sunday.
One player who has yet to touch the field this season is safety Morgan Burnett, who missed yet another week of practice with a groin injury. Wide receiver Darrius Heyward-Bey and backup inside linebacker L.J. Fort also missed Thursday's practice with ankle injuries, putting them in doubt for Sunday's matchup as well. Starting Guard Ramon Foster also missed Thursday's practice, but he was noted as a coach's decision, usually a rest day for an older veteran player.
Cincinnati Bengals
Cincinnati had a few key players who were limited or out of Thursday's practice as well. Starting cornerback William Jackson, who was phenomenal against Antonio Brown last season, was limited Thursday with a knee injury. Last year's first round pick John Ross was also limited Thursday with a groin injury, losing his speed Sunday would be a big loss against Pittsburgh.
With Tyler Eifert out for the season, Cincinnati will possibly be without backup tight end Tyler Kroft as he missed practice with a foot injury. Another notable player who was out of Thursday's practice is running back Giovani Bernard with a knee injury.
Key Matchups
Antonio Brown vs. William Jackson
Last week Antonio Brown got back on track with his best performance of the season. Brown finished the game with six receptions 101 yards and two touchdowns. Look for William Jackson to give Brown all he can handle as the two had some epic matchups last season.
AJ Green vs. Joe Haden
In another cornerback vs. wide receiver matchup, look for Joe Haden to follow A.J. Green as he followed Julio Jones last week. Haden held All-Pro receiver Julio Jones to five receptions 62 yards and 0 touchdowns all coming in the fourth quarter.
A.J. Green has been huge for the Bengals this season, in wins, Green has 21 receptions 351 yards and five touchdowns. In losses, Green has registered five receptions 58 yards and 0 touchdowns. Look for Haden to try and shut Green down and limit Andy Dalton's favorite target.
James Conner vs. Bengals Run Defense
James Conner has done a marvelous job replacing Le'Veon Bell averaging 116.2 total yards per game and one touchdown. Conner will look to keep his hot start going facing the Bengals' defense ranked 23rd in rushing yards allowed and 22nd in rushing touchdowns allowed. Look for Pittsburgh to make Conner a centerpiece in this offense once again this week.
Fantasy Implications
Although both offenses have been on fire as of late, these rivalry games usually end as a low scoring affair. I do expect running backs James Conner and Joe Mixon to be the big winners of this game as both run defenses have been below average at best.
Both star wide receivers Antonio Brown and A.J. Green are in for tough matchups this week, but if I had to pick one to show out, Brown would be my guy. I would also avoid both quarterbacks as these games are won in the trenches which lead to very lackluster performances from the signal callers.
Prediction
With Pittsburgh playing in Cincinnati for the first time since Ryan Shazier's devastating injury, look for the Steelers to come out with a chip on their shoulders. I think this game will be another physical battle, dominated by hard-hitting defense and a strong running game.
This game will be close all the way through, but Pittsburgh will do just enough to edge out another victory against the Bengals. The Steelers will win 24-17 with another strong performance from James Conner.
Date: Sunday, October 14th, 2018
Time: 1:00 pm Eastern
Location: Paul Brown Stadium, Cincinnati, OH
Team Records:
Pittsburgh Steelers: 2-2-1
Cincinnati Bengals: 4-1-0
Photo Credit
Featured Image courtesy of Brook Ward
To stay updated on news from the Steelers and around the NFL, follow James Hall on Twitter: @jhallT101sports
Subscribe to get the latest news from TSJ at the TSJ 101 Sports TV YouTube channel!
Play And Win Weekly at ThriveFantasy!