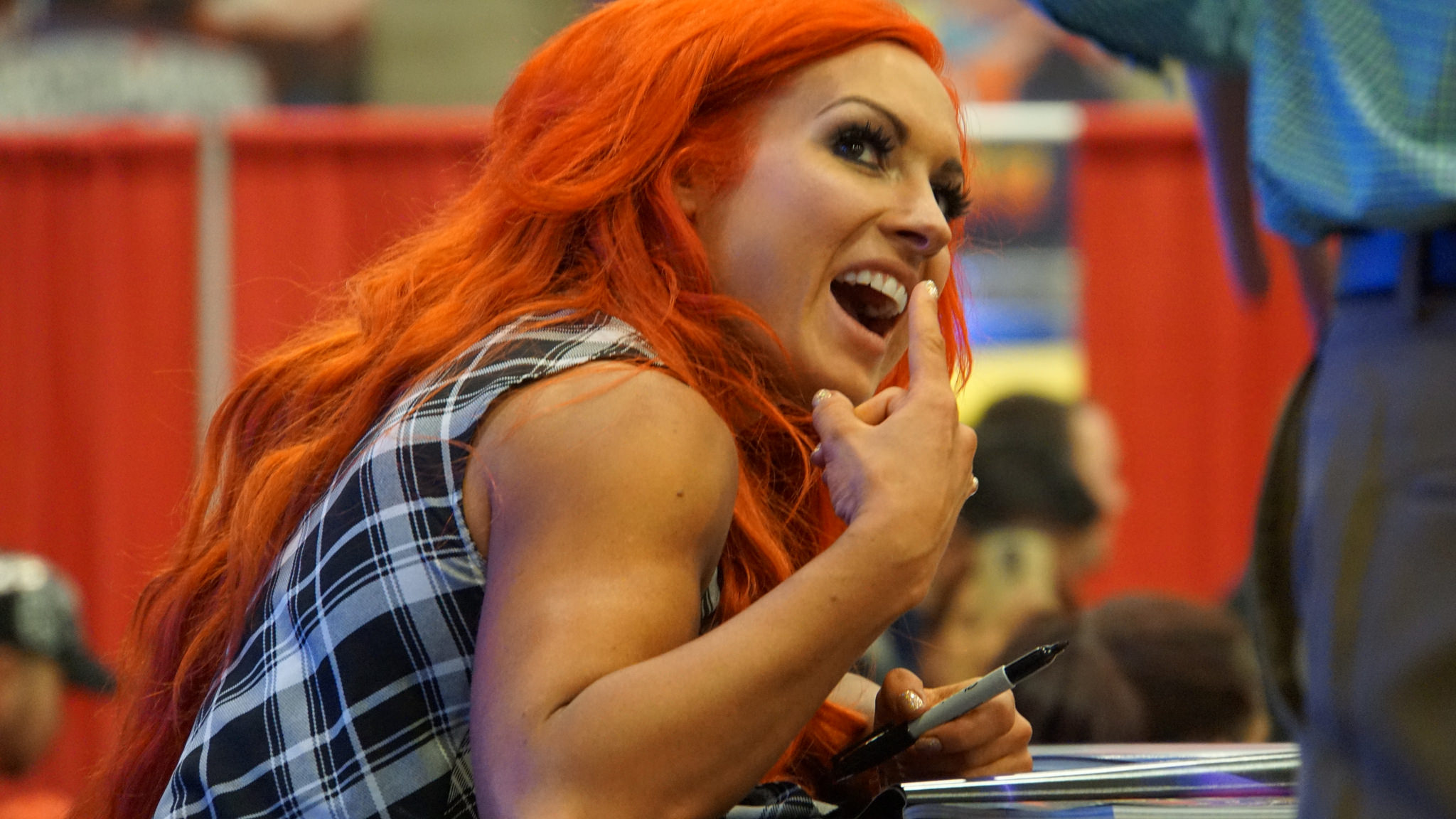 Becky Lynch On Being "Lost In The Shuffle"
Recently, in an interview on Chasing Glory with Lilian Garcia, Becky Lynch discussed her time on SmackDown Live prior to her second run as Women's champion.
According to Becky Lynch, she felt as though her role on SmackDown Live was to build the women's division. She felt this way because of her Four Horsewomen teammates Bayley, Sasha Banks, and Charlotte Flair being all on Monday Night RAW.
"I don't know because that was another thing; I was on SmackDown and had left the other three. They were all on RAW. I was all on my own on SmackDown and I wanted to make sure that SmackDown was the show to watch. I wanted to make sure that the women's division was the division people wanted to watch the most." -quote courtesy of Chasing Glory with Lilian Garcia
Lilian asked how she felt about her status before he second championship win. Becky Lynch said she felt she was "lost in the shuffle."
"Maybe I wanted to work together with people too much to really make it a communal effort. Where it's like, okay guys, we are really going to do this and make this a thing. There were a lot of tremendous talents there like: Nikki Bella, Naomi, and Nattie Neidhart and everything. Like that where they are respected and loved. I wanted everybody to be part of it. So with that maybe it is a Catholic guilt thing where you think, oh, I want you to have it as well. Don't think that I am better than you. Just weird stuff like that that would go through my head." – quote courtesy of Chasing Glory with Lilian Garcia
One For The Ages
Lilian went on to ask Becky how she felt about her recent rivalry with Charlotte Flair. Becky told her she felt people liked it because it was something everyone could relate to and find realistic.
"I think it is a rivalry for the ages, right? It is something that people can relate to. I think the reason that I think people are particularly getting behind me and not that they are not getting behind Charlotte… Then you have the underdog… but she clawed her way the entire time… then one day she thinks, you know what? She ends up having enough of this and then slaps the head off… decides to take whatever she wants and I think that it is a story that people can really look at and be interested in."

"[cont.] The thing is is that when she was gone it was the Becky Lynch Show, right? Becky was on a roll, and then Charlotte comes back and then all of a sudden Becky goes in the back of the line… and it is like stepping back, and me thinking, no, I want that title… I will not apologize for it. It's like, oh, you have the title now? No, that was meant to be mine, and bang! Right across the face." quote courtesy of Chasing Glory with Lilian Garcia
Becky Lynch is the current SmackDown Women's champion. She is in her second run with the title. Her first title win was the inaugural championship match at Backlash 2017. Becky would lose the title to Alexa Bliss at the TLC pay-per-view later that same year.
Big things seem to be in-store for "Becky Balboa". With her drive and determination, only good things can be coming her way.
Social Media
Give us a follow. We won't charge you.
Follow TSJ101Sports on Twitter: @T101Sports and @T101SportsWWE
Follow me, the writer, on Twitter: @JordanPiekarski
Subscribe to get the latest news from TSJ at the TSJ 101 Sports TV YouTube channel!
Listen to the Becky Lynch Chasing Glory episode here.
Photo credit to Miguel Discart via Flickr