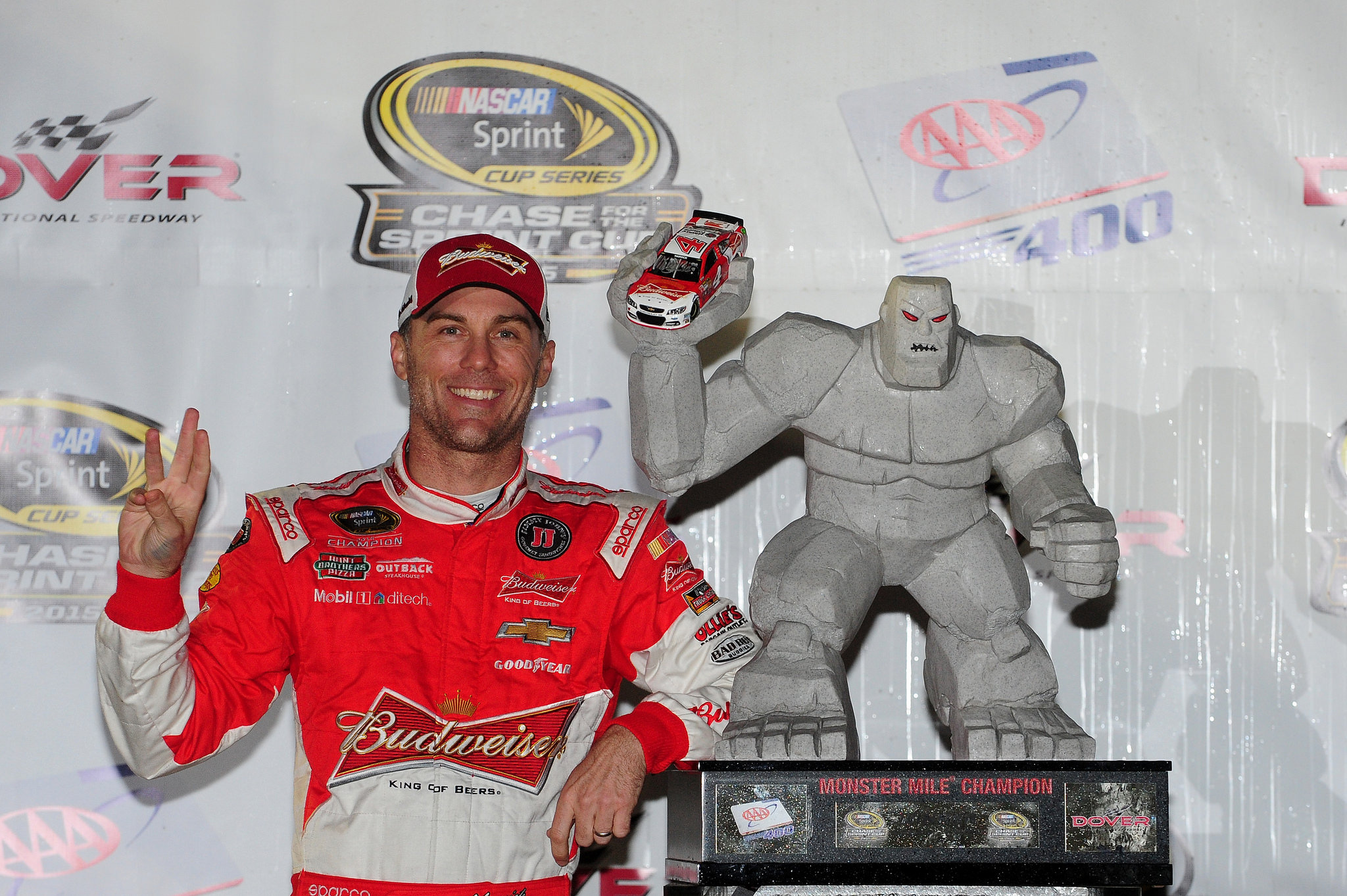 Can Harvick Tame The Monster Mile Again?
Kevin Harvick could be on his way to claiming a second championship in the NASCAR Cup Series. This weekend's race at the "Monster Mile" marks the first race of the round of 12 in the NASCAR Playoffs. Harvick currently sits second in the standings, only trailing Kyle Busch by five points. In spite of a safe points position, Harvick heads to Dover eyeing a 3rd win.
Heading into Dover, Harvick is the most recent winner at this track. In the Dover spring race, he was able to lead over 200 laps leading to his 4th win of the season. Already this season, he's been able to claim 24 top-10 finishes in 29 races. This puts him in striking distance of surpassing his season record of 28 top-10s. He also has set his career high in season wins this year with 7 victories so far in 2018.
Harvick's Dover Stats
In 35 starts at Dover, Harvick has been able to claim 16 top-10s, 6 top-5s, in addition to 2 wins. In 2015 he was able to lead 355 out of the 400 laps in the fall race. That race marked his first victory at the 1-mile track. So can Harvick add another win to those stats? He seems to think so.
"I think as you look at Dover, if you look at our history, when I was at RCR (Richard Childress Racing), it was probably one of our worst racetracks," Harvick told NASCAR.com. "It's been one of our best since I came to SHR in 2014. For me, the thing I love about Dover is just the fact it's hammer down and you're up on top of the wheel for 400 laps there… It's fast."
"You can just be aggressive with the car and you have to get in there and wrestle that thing all day because it's bumpy, slings you up out of the corners, dumps you down in the corners, and there's just a lot going on. The car is bouncing around a lot. With as rough as the cars have been just as the ride goes, we are in for a rough ride when we get to Dover this weekend. It's one of my favorite racetracks to go and race on."
Photo credit to Sarah Bundy via Flickr.