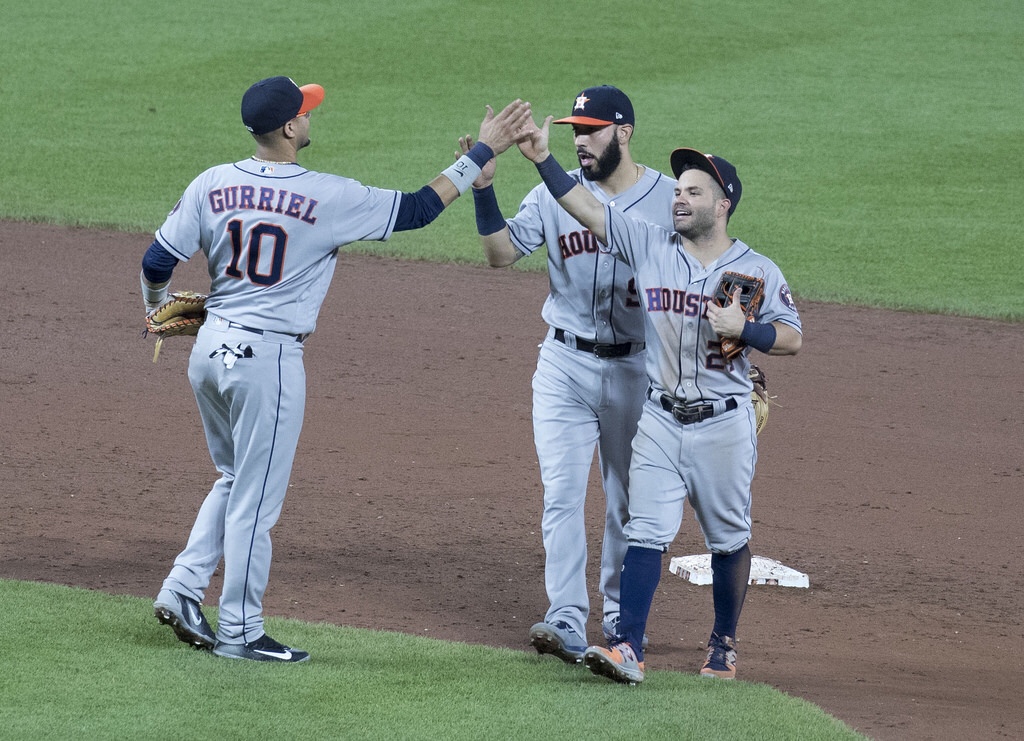 Defending Champs Set To Take On Indians
Today is Game 1 of the ALDS between the defending-World Series Champion Houston Astros, and the AL Central Champion Cleveland Indians. The Astros are sending Justin Verlander to the mound to face off against Corey Kluber. On the year, Justin Verlander is 16-9 on the year with a 2.52 ERA in 34 games this season. On the other side, Corey Kluber is 20-7 with a 2.89 ERA in 33 games. You can catch the game today at 2:05 pm EST on TBS.
Lindor, Ramirez, And Brantley Look To Lead Tribe To ALCS
Two potential MVP-candidates on the Indians (Lindor and Ramirez), look to carry the Indians offense to their second ALCS in the past three years. The Astros have a tough lineup and a tough pitching staff to counter. However, the Indians are a tough team to beat in the postseason. This is expected to be one of the best postseason series in a long while. On the year, the Indians are 3-4 against the Astros this season. The Indians succeeded in a weak AL Central while the Astros ran away with the West towards the end of the season. If there is any weak spot on the Astros roster, it is their bullpen. If the Indians want to advance to the ALCS yet again, they need to attack early and get to the Astros bullpen faster.
Who Wins The Series?
On paper, the Astros have a better chance to face the winner of Yankees/Red Sox in the ALCS. However, the Indians are a dangerous team that can surprise anyone. They will fight until the last out as they look for their first World Series title since 1948. Expect the crowd in Cleveland to be loud and standing for all 27 outs for the Tribe to pull off an upset against the defending World Series Champions.
Photo Credit to Keith Allison via Flickr