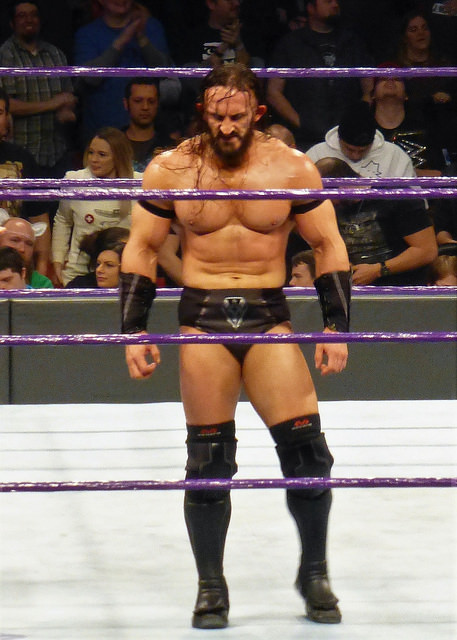 PAC Returns to Professional Wrestling at Dragon Gate Show
After a year of absence, PAC (known in WWE as Neville) has made his return to professional wrestling.
Return of the King
After apparently walking out on WWE last October, PAC made his return to the squared circle. The former Neville has a long history with Dragon Gate. The Japan based super juniors (Japans version of the cruiserweight division) company was one of PAC's homes before coming to WWE in 2012.
PAC made a surprise return to Dragon Gate to join the heel stable R.E.D. He would be announced as Eita's mystery partner for the night.
Though it isn't certain how long PAC will be with Dragon Gate, the promotion has already announced his next appearance for November.
This will be PAC's first booking since leaving WWE last month.
Now that PAC is back on the independent scene, many have speculated where he will go next. As is now common knowledge, Tama Tonga has teased a possibility of PAC joining Bullet Club. Others have speculated he may join LIJ in New Japan Pro Wrestling. Whether or not any of these claims are have not, of course, been confirmed as of now.
The former NXT and WWE Cruiserweight champion is now an independent free agent. Although he is appearing with Dragon Gate, PAC reportedly has not signed an exclusive deal with them. He has also not signed a deal with anyone yet. Fans everywhere have wanted to see a return to Ring of Honor or NJPW in the near future.
When it comes to PAC's future, it's just too early to tell what's next for the "Man that Gravity Forgot". In the upcoming weeks, it should be nothing less than exciting to see where PAC decides to make his new wrestling home.
Social Media
Brought to you by Twitter and Facebook…
Follow TSJ101Sports on Twitter: @T101Sports and @T101SportsWWE
Follow me, the writer, on Twitter: @JordanPiekarski
Subscribe to get the latest news from TSJ at the TSJ 101 Sports TV YouTube channel!
Photo credit to Gabbot