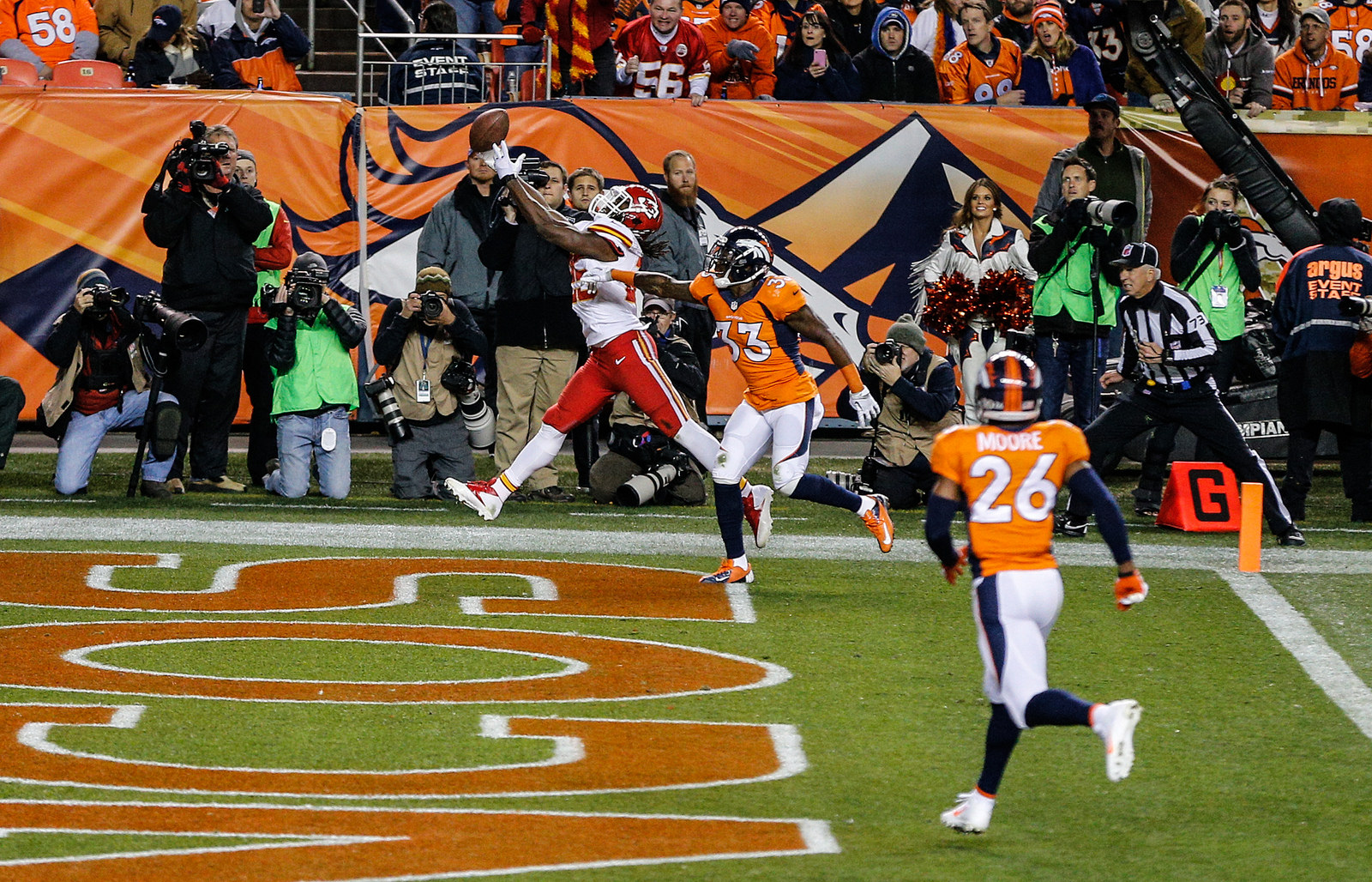 Week 4 Preview: Denver Broncos vs Kansas City Chiefs on Monday Night Football
The Denver Broncos and Kansas City Chiefs meet on Monday night for what is sure to be an exciting divisional matchup. In the long run, this game could have serious playoff implications. Both AFC East teams have winning records, so it will definitely be a game to tune in for. The Chiefs offense has been functioning at a pace that is setting the league on fire, while the Broncos have been holding their own as well. Both of their two wins have come by three points or less.
Players To Watch:
Chiefs
Patrick Mahomes (QB):
What isn't there to say about him? The kid is a stud. In just his second year and he is already setting records. At the moment he is arguably the most exciting player in football. In just three games, Mahomes is loaded with tools. He's got a strong arm, he's quick, he's elusive, and he sees the field. The man is an anomaly. In his first three games, he has racked up thirteen touchdowns with zero interceptions and almost 900 yards.
Tyreek Hill (WR):
The lightning-bolt wideout is off to a great start blazing the Chiefs' path to the playoffs. He has already accumulated three touchdowns and three hundred yards total in the first three games. Hill is a big-play receiver so look for him downfield tonight. He's currently averaging 22 yards per reception.
Broncos
Von Miller (OLB):
Von is easily one of the best defensive players in the game today. He is a rare breed. Miller is the kind of player that comes around once or twice a generation. He excels at penetrating offensive lines. He can juke O-lineman in his sleep and bring down quarterbacks with such ease that he won't garner a roughing the passer penalty. The linebacker spends almost as much time in the backfield as most quarterbacks, so look for him there today.
Bradley Chubb (DE):
The Broncos first-round draft pick is a menace to opposing offenses. The defensive end was drafted by the Broncos out of NC State, where he broke school records for both sacks and tackles for a loss. Broncos fans and personnel are elated by his presence, as he will be a spectacular asset alongside Von Miller. The two could potentially create one of the best pass rushes in the NFL.
Score Prediction
32-21 Chiefs
Get ready for the showdown on Monday Night Football!
Photo Credit: Will Leverett via Flickr
Follow Gabe Hougard on Twitter: @2loGabe
Subscribe to get the latest news from TSJ at the TSJ 101 Sports TV YouTube channel!