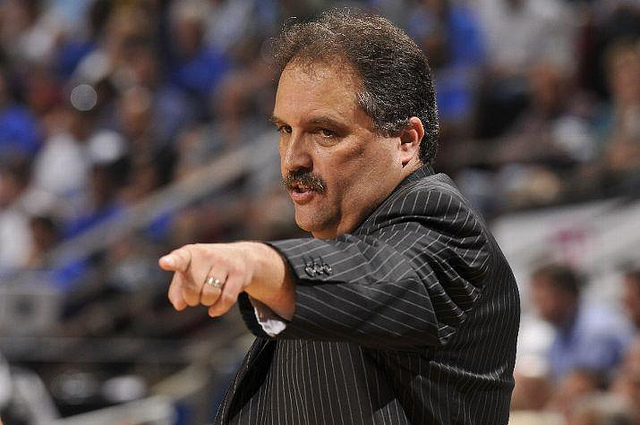 Stan Van Gundy To Be A Studio Analyst For ESPN
Stan Van Gundy and ESPN are working on a deal, which is shocking considering the ugly history between both sides. However, according to the New York Post, no deal has been officially signed as of yet. If this comes to fruition, he will become a studio analyst in many of the network's shows. Both sides seem to have an on-and-off again relationship with one another.
Van Gundy's Outspokenness Could Become A Mess
It's well known in the NBA community that Van Gundy can be very outspoken. For an analyst, this can be a sought-after skill. But Van Gundy has a no-holds-barred type of personality and tends to go overboard with his opinions. Can ESPN keep his anger in check to make it work? This is something that they both will have to work together on to make it work. If they can come to mutual terms, it would be a good fit for him.
Van Gundy ESPN Controversy
Van Gundy has brought ESPN a lot of controversies. Both sides have been at odds with one another over the years. This time around will they be able to make this happen successfully? ESPN has had so many issues with him that they will probably cover their bases.
Six years ago, he had almost clinched a spot with ESPN. Van Gundy accused then NBA Commissioner David Stern for halting it due to his outspoken tendencies. Last season, Van Gundy threatened to boycott the network over a story of LaVar Ball ripping Los Angeles Lakers coach Luke Walton. He wasn't concerned about the comment, but he did not like ESPN's idea of making it a story. He said that Ball was a grown man and should say what he thinks, but that it was not worthy of becoming a story. It will be interesting if both sides can come to terms and begin a working relationship.
Photo Credit Djbelc01 via Flickr