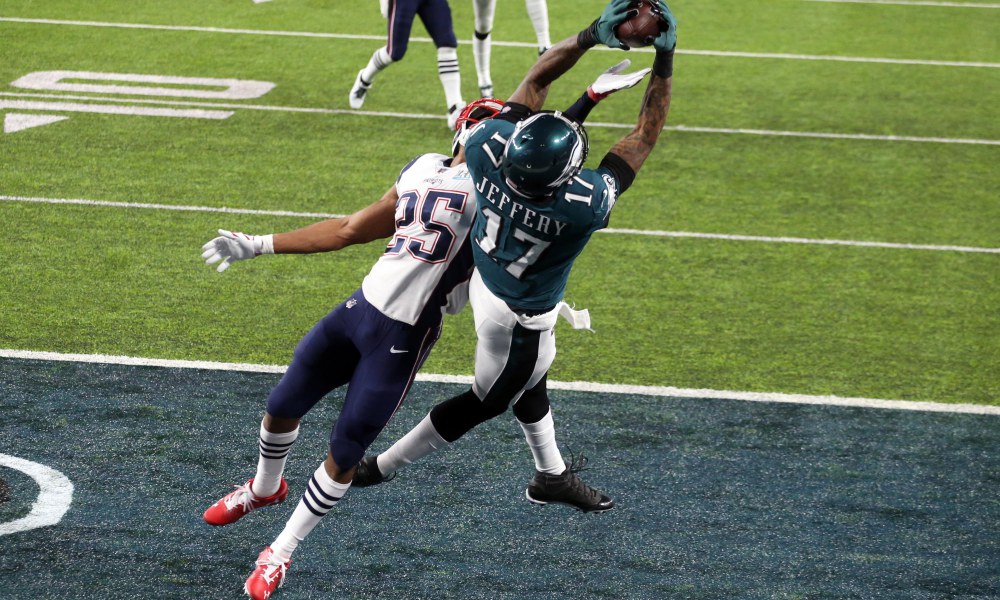 Philadelphia Eagles Making Moves
After opening the season with an 18-12 win over the Atlanta Falcons, the Philadelphia Eagles are making some changes. According to ESPN NFL Insider Adam Schefter the Eagles brought in Breshad Perriman the former 1st round pick of the Baltimore Ravens in for a workout. Per the Eagles official twitter page the team has opted release TE Billy Brown in order to sign WR's Reggie Davis, Braxton Miller, and Dorren Miller to the practice squad. The most notable name on this list being the former Ohio State standout and 3rd round draft pick Braxton Miller. Although Miller hasn't done much in the NFL due to injuries he definitely has the skill set to change a game when he can stay on the field.
Eagles working out former Ravens' first-round pick Breshad Perriman, per source.

— Adam Schefter (@AdamSchefter) September 10, 2018
What does this mean for the team?
In a game where the Eagles offense struggled to gain 132 yards through the air it is clear they are not happy with their receiving core. With TE Zach Ertz being their biggest receiving threat these moves seem to be adding talent to a depleted position. These move's may also come due to the injuries this spot has on the roster. Philadelphia's number one receiver Alshon Jeffery has been out the entire preseason with no return in sight. Also wide receiver Mack Hollins was recently placed on Injured Reserve which was another big hit to this teams depth. Could these moves be the Eagles trying to add talent or are these injuries much worse than initially diagnosed?
This stings in the short term, at the least: The #Eagles placed WR Mack Hollins on Injured Reserve.

— Ian Rapoport (@RapSheet) September 6, 2018
Fantasy Implications
Although the team is actively making moves to bolster the receiver position do not expect much to change immediately. All three receivers signed were added to the practice squad so they will provide no real impact to the game day roster at the moment. It is still safe to assume Ertz will be the Eagles number 1 target until Jeffery returns from injury. In PPR leagues Nelson Agholor seems to be a decent flex option as Nick Foles targeted him more times than any other receiver leading to an 8 reception night.
Photo credit to Brett Harrell via Flickr