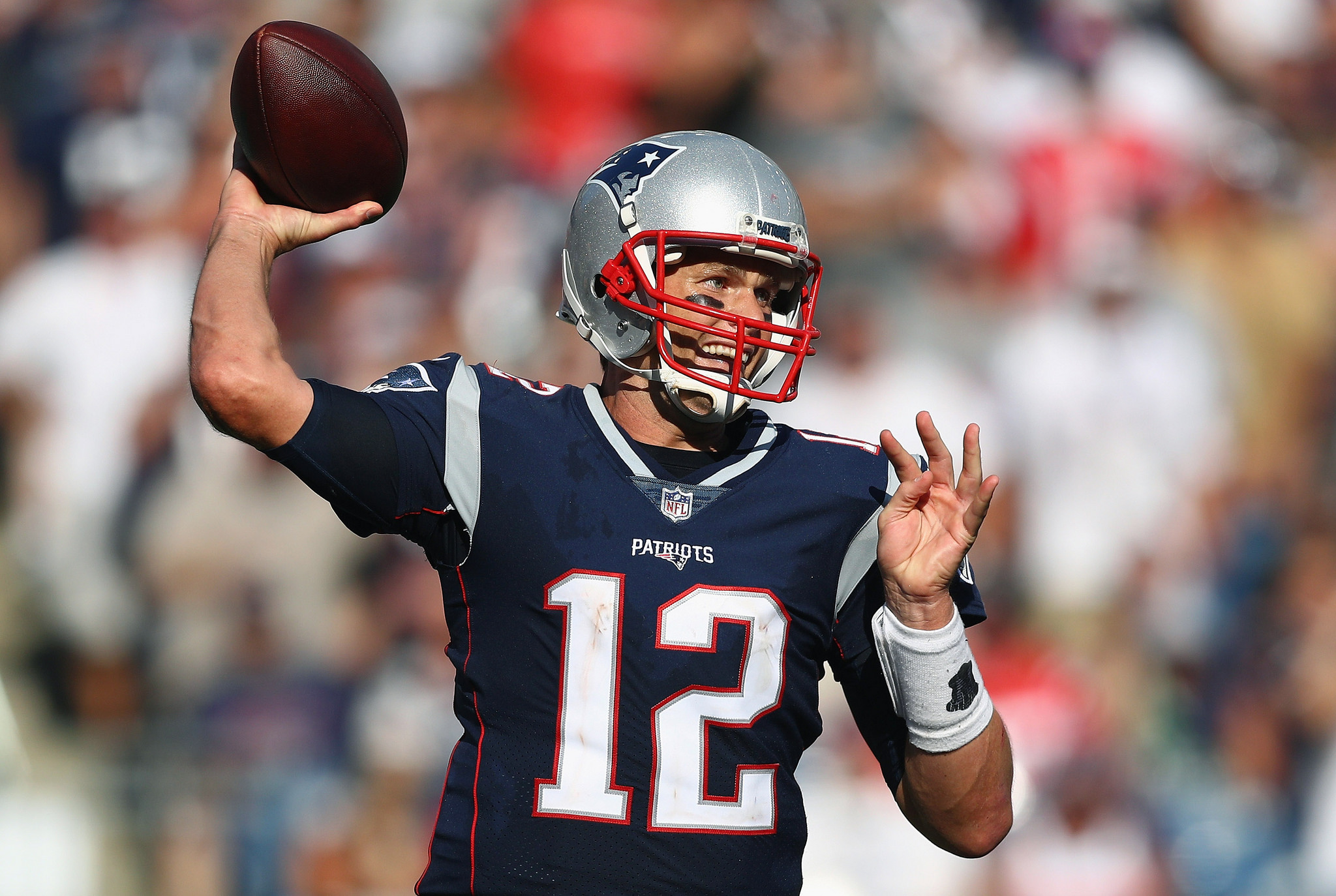 NFL
Houston Texans vs New England Patriots Recap
It wasn't so much that the Houston Texans lost their season opener in New England but how they lost on Opening Day. The 27-20 defeat in Foxboro where the Houston Texans lost for the seventh time against zero victories was much more then disappointing. It was excruciating. Houston came in the healthiest they have been in a very long time. The well executing Patriots offense played like the Cleveland Browns of yesteryear and still the Texans could not put up a "W."
Opening Day
In a season where there appeared to be so much promise, the team came out flat again. The opening day debacle began with Tom Brady doing what Tom Brady does best which is throwing a TD pass. The scoring drive paved the way for Houston to lose their eighth Opening Day in 17 tries. They own a record of 2-3 on the road on Opening Day. The Texans in early afternoon games now possess a road record of 33-58 overall and are 20 games of .500 overall at 88-108. Last season Houston missed the playoffs. One would think considering how much trouble they have winning against New England that they would be pumped up and ready to go. Instead they lost on Opening Day for the seventh time in 12 tries following a season in which they missed the playoffs.
DeShaun Watson
The Houston Texans quarterback played like a rookie making multiple mistakes. Of course, for the most part he still is a rookie having sustained a season ending injury last year just six games into his NFL career. For all the hype though, Watson was not ready for this game.
"I'm the leader of the team, leader of this offense so as I go, the offense goes. And it was just kind of not enough energy, not enough pace on our part and I just take the blame. I take all the heat for that."
Maybe last year's stunning performance gave Houston Texans fans too much reason for optimism. In 2017, he went 22-of-33 for 301 yards, two touchdowns, and two interceptions and came within a yard of beating the vaunted Patriots. Watson's 17 of 34 for 176, one touchdown, one interception was the fourth worst performance in franchise history against the Patriots. Only Brian Hoyer (2014), David Carr (2006) and Tony Banks (2003) threw for less yards, less touchdowns and more interceptions. The elusive Watson, Houston's most mobile quarterback ever has now been sacked five times in two games by the Patriots. His offense was just 2 of 11 on third down conversions. Not going to win many games like that.
Turnovers
Watson's first turnover, a fumble on the first play from scrimmage was blamed on miscommunication. Are you kidding? That turn over led to Patriots' points and the loss. His second was an inexcusable interception into the endzone that killed a Houston drive.
"Honestly, I did (think I had a free play), but I mean, I tried to take a shot also. I saw the flag but I thought it was on them but you know, they made a good play on it," explained Watson.
Turnovers to a team like the Patriots is a killer. Yes, that is an understatement. The Houston Texans are not good enough to give up three turnovers a game and win.
Tyran Mathieu
If there is a silver lining from Sunday's game, it is Tyran Mathieu. In his Texans debut, the "Honey Badger" was everything expected. Third on the team in tackles, the former LSU star snatched an interception off a tipped ball and recorded a forced fumble off Rob Gronkowski.
"He's a great player," came the praise from teammate JJ Watt after the game. "We knew we were getting a great player and a guy that can change games and he did a great job today. I mean, obviously with the pick, the fumble recovery. That's another guy that can make game-changing plays."
Mathieu was also seen on the sidelines getting into the grill of cornerback Kevin Johnson who was burnt twice by Brady.
Overall
Even with three turnovers, the Houston Texans still could not find a way to win. Ten straight losses in the series with New England.  Opening Day 2018 was not kind to the Houston Texans. In fact Opening Day really hasn't been kind overall to the Texans. When the Texans lose (2W – 5L – 1E) on Opening Day, it's basically a precursor to a poor season. Let's hope a visit to Tennessee and former coach Mike Vrabel will turn out better.
Photo credit to springcreekstation1 via Flickr