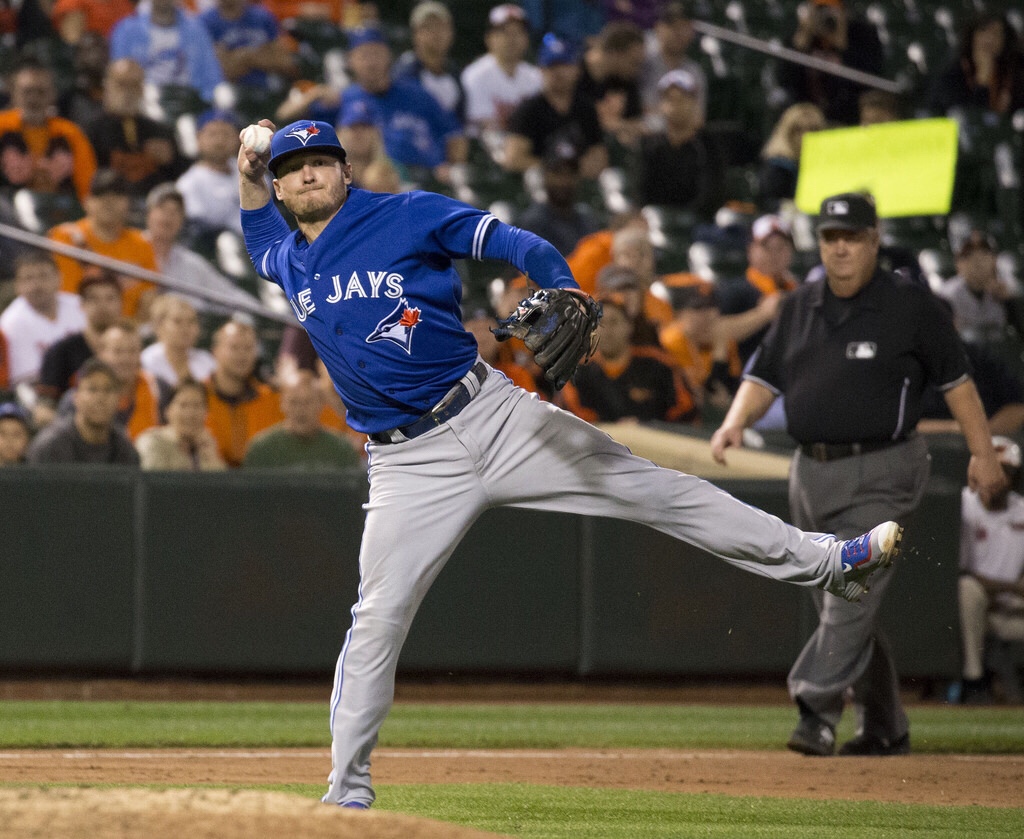 Josh Donaldson Factor
The recent acquisition of Josh Donaldson from the Blue Jays to the Indians has been a move of speculation as to whether there is still a spark in his light. This trade is for a Josh Donaldson that is the 2018 version, not the 2015 AL MVP version. This is not the .280 hitting, 38-homering, 100 RBI-producing, 170 hitting player that once was. So, is the trade going to make a difference? Can Donaldson provide squat to this team? What is the Donaldson Factor?
Donaldson Factor: Why Donaldson Will Shine
We are talking about a former MVP here. Every MVP can find their form again. If you were once the best player in baseball, there has to be that igniter still somewhere. Right, Albert Pujols? The problem of recent with Donaldson may have been that he hasn't had any support or motivation around him. One of the biggest things in life for success is motivation, and with Donaldson playing for a recent sub-par Blue Jays team, he hasn't found much love around him. Sure Tulo and Encarnacion were there, but they have declined in past years.
With Donaldson returning to a lineup that can get on base and offer contact when needed, this could be Donaldson's road to redemption. Cleveland has the 5th best OBP and batting average in baseball, while Toronto is 19th and 20th, respectively. The likes of Jose Ramirez, Michael Brantley, Francisco Lindor,  then Encarnacion, Donaldson can plug right in and be the driving force to bring those runners home. Besides, the fact that Donaldson already has the experience of playing behind Encarnacion as he did to start 2015 before moving to 2nd in the order.  Plus, with his .292 career postseason average, Donaldson could help in high stakes. Overall, Donaldson could be a good benefactor to this team in the playoffs to split DH roles or provide experience.
Donaldson Factor: Why Donaldson Will Fail
This is the same Josh Donaldson that watched his batting average drop by about 50 in two years. Don't even start with the HR and RBI totals that have steadily dropped over the past few years. This can't be a good addition; the guy cannot hit like he used to. He lost his swing and pop, just like what happened to our friend Albert Pujols over the past Angels years. Besides, this team has a great breakout offensive weapon in Yandy Diaz. Diaz has been a great help to the offense in the five spot in the lineup. So, Donaldson won't be needed much.
Let's also get back to the point that this is a different player from a few years ago. Something has switched off in Donaldson, and he just hasn't been the same. With the pressure of the playoffs coming up, it may once again be too much for him to handle. There a lot of question marks with Donaldson, including his recent health. The calf injury is still a question, and he is just coming back from it, so you never know the form of a post-injury player. Overall, Donaldson could be a complete failure if the recent struggles and injuries hurt him.
The Verdict
It looks like with the MVP past of Josh Donaldson only a few years back; there still must be some fuel left in the tank for our guy. The playoff success of Donaldson and the incredible power of his bat could boost this Indians team to the next level in the playoffs. You should never count out a proven bat, especially one with the ability of Donaldson's. If the Red Sox could believe in David Price returning to his Cy Young worthy form, then let's give another former Blue Jay a chance.