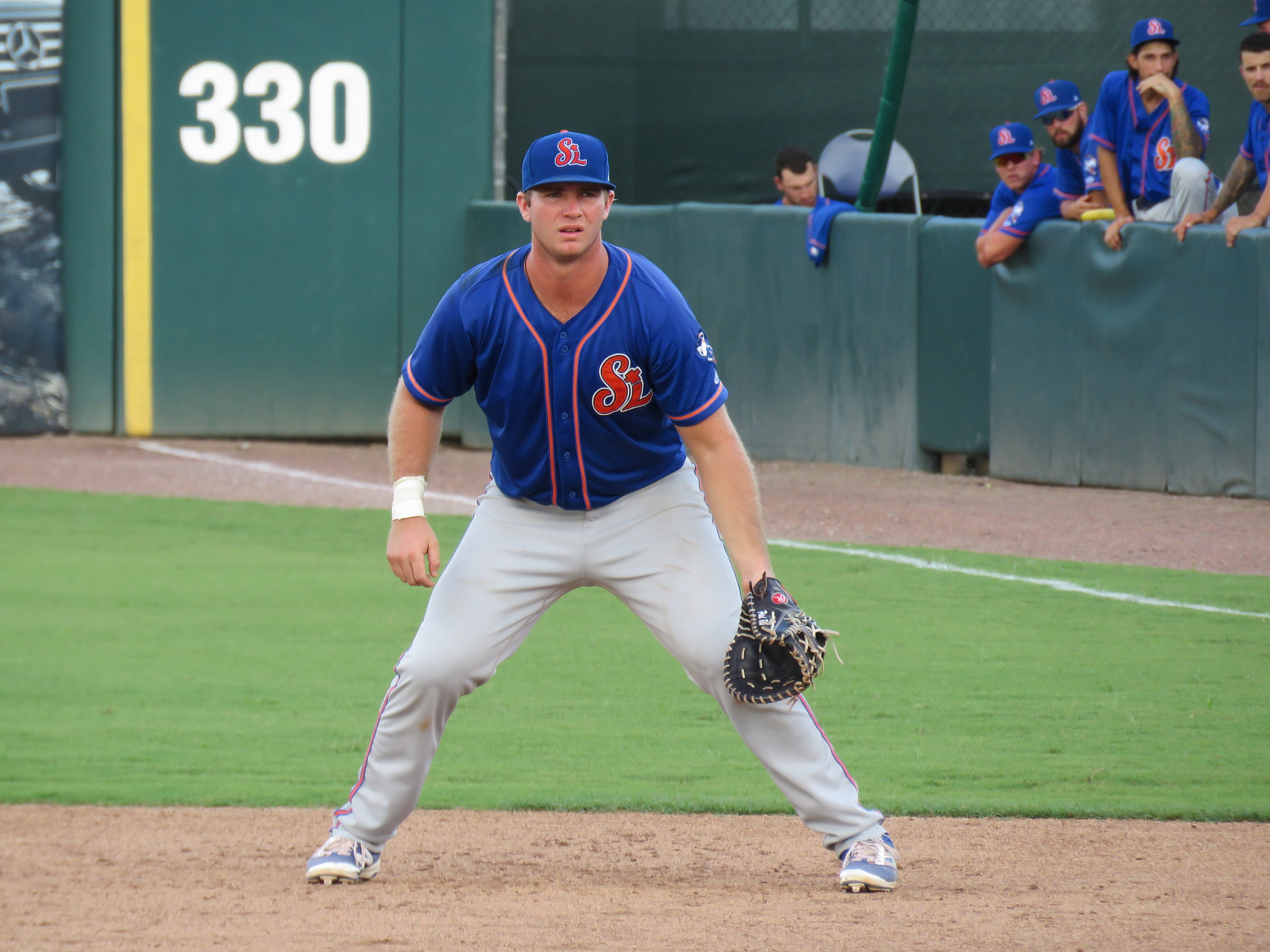 Mets don't plan to bring up Alonso
September is finally here for baseball fans. Playoff spots are on the line, non-contenders attempt to play spoiler, and rosters expand from 25 players to 40. Earlier this week, the Mets front office announced that they will not bring up top hitting prospect Peter Alonso this season. This is unfortunate news for Mets fans, as they hoped when the rosters expanded, they would see their new potential star-slugger.
Alonso has absolutely killed it in the minor leagues this year. Between Double-A Binghamton and Triple-A Las Vegas, Alonso is hitting .284 with 35 homers and 117 RBI's. No question that his numbers are worthy of a September Call-Up, but the Mets feel as if he isn't quite there yet. With Jay Bruce, Wilmer Flores, and Dominic Smith getting the time at first base, Alonso would rarely see any playing time, thus leading to the Mets not bringing him up.
"I bleed blue and orange"
Alonso was openly upset that he wasn't going to get the call to Flushing this September, stating, "They knew I was disappointed, but the one thing I want to clear up is I kind of feel people are trying to create something between me and the Mets. I bleed blue and orange." Peter said this shortly after the Mets informed him of the news.
Alonso also got into a dispute with WFAN host Chris Carlin after he called Alonso's agents statement, "REMARKABLY DUMB."
On Twitter, Alonso responded with, "Why is that dumb? They're sticking up for me. That's what they are there for."
This stirred on social media as fans were very upset with the Mets for not bringing up Alonso. It is clear that Alonso wants to be with the big league team, but also knows that Mets have the ultimate choice, and he respects that.
When will Mets fans get to see Alonso?
It appears that Mets fans are going to have to wait until 2019 to see their top-slugger with the big league team. As it may be upsetting to most Mets fans, it is important to remember that the Mets are doing what they feel is best for Alonso, and for the team. Until the Mets front office decides it is time to bring up Alonso, he will head to the Arizona Fall League looking for continued success. Don't freak out Mets fans, you will get to see Alonso sooner than you think.