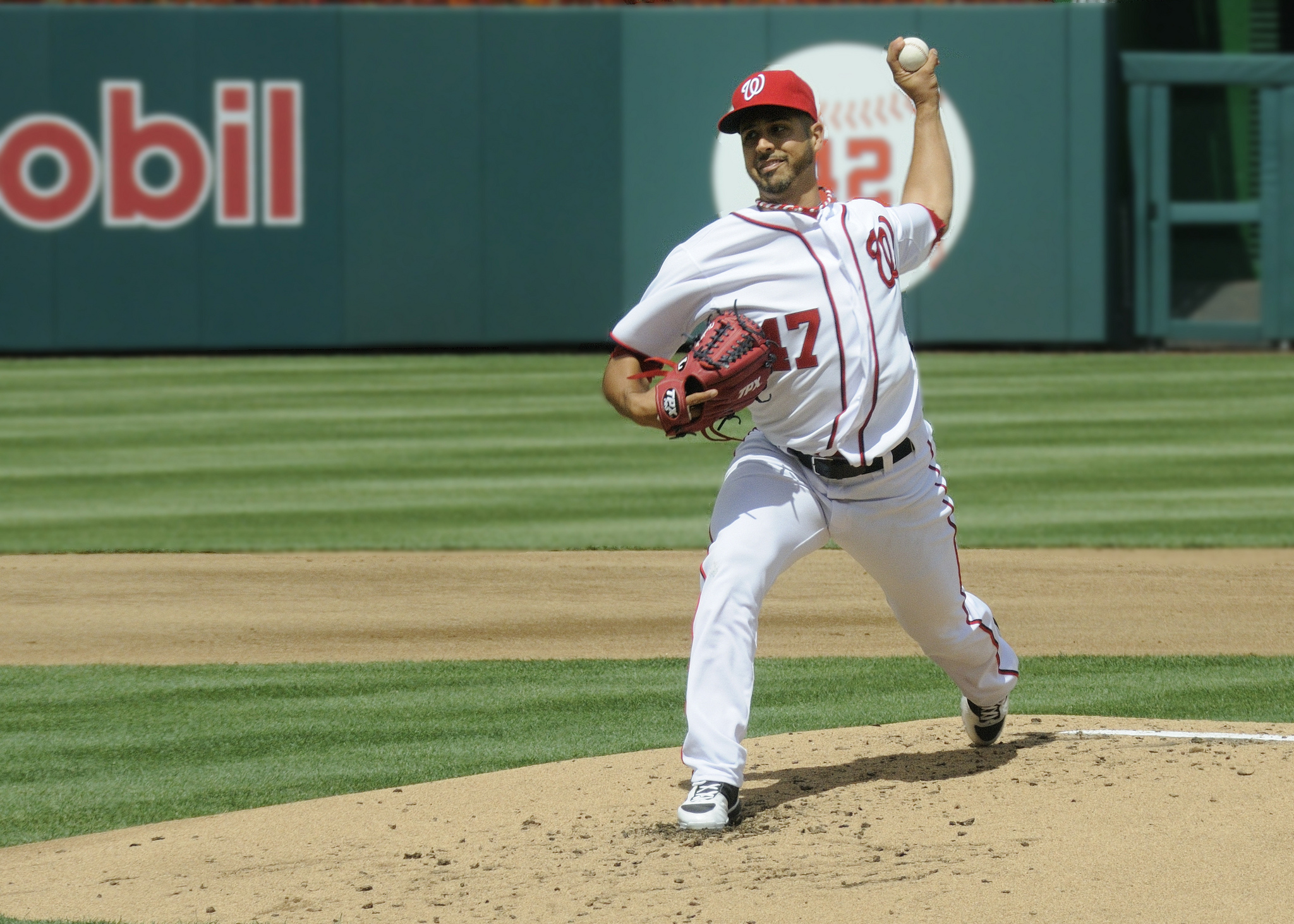 Brewers make a splash on Wavier Trade Deadline
As the Waiver Trade Deadline clock slowly approached midnight, the Brewers added three solid pieces to their already dangerous roster. The Brewers traded for OF Curtis Granderson, RP Xavier Cedeno, and starter Gio Gonzalez. The three trades gave the Brewers depth in all areas as they make a final push for their first postseason birth since 2011. The Brewers currently hold the second Wild Card spot with a record of 76-60.
The Grandy Man Can
Last night, the Brewers acquired veteran outfielder Curtis Granderson from the Toronto Blue Jays. In return, the Brewers sent minor league OF Demi Orimoloye to the Blue Jays. On the year, Grandy is hitting .245 with 11 home runs and 35 RBI's. Though it is a down year offensively for the Grandy Man, he will bring a veteran presence to a young team, and be an excellent option off the bench.
Who is Xavier Cedeno?
Who exactly is Xavier Cedeno? Coming from the White Sox, the Brewers acquired Cedeno for minor league OF Bryan Connell and minor league RHP Johan Dominguez. Cedeno, 32, is 2-0 on the season with a 2.84 ERA and 28 strikeouts in 25.1 innings pitched for the White Sox. Cedeno will be a solid late-inning option for Craig Counsell to avoid over-working their powerful bullpen.
Brew Crew finally get their starting pitcher
Perhaps the biggest move the Brewers made was acquiring left-handed starter Gio Gonzalez from the Wahington Nationals. The Brewers sent minor league catcher/first baseman KJ Harrison and infielder Gilbert Lara back to the Nationals. It was no secret that the Brewers needed a starting pitcher if they were going to make a playoff push. Gio Gonzalez is just that. On the year, Gonzalez is 7-11 with a 4.57 ERA. Those numbers don't scream as an ace, but Gonzalez has proven that he can be a reliable down the stretch for any team going for the playoffs. A fresh start may be just what Gio needs to be that reliable starter.
Are the Brewers for real?
After barely missing the playoffs last season, the Brewers are not going to let that happen again in 2018. With the acquisitions of Grandy, Gonzalez, and Cedeno, the Brewers certainly made a statement that they are going for it this season. If the season ended today, the Brewers would be in the playoffs. Assuming there is no late-season collapse, the Brewers are looking good and ready for October baseball.