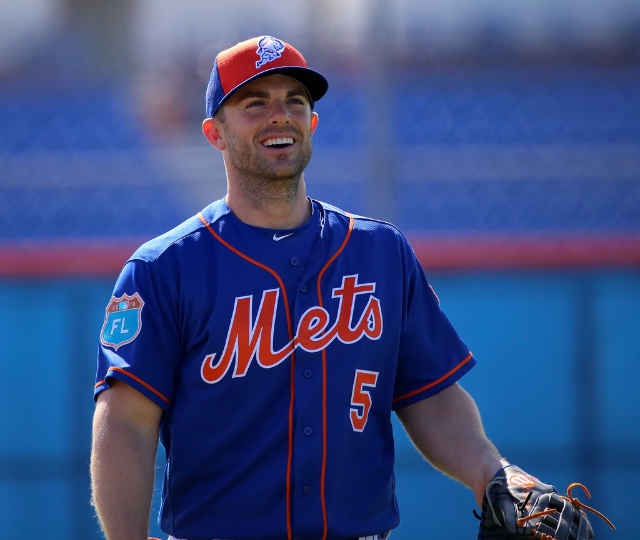 Wright Is Nearing A Return To The Mets
Last night, David Wright took a huge step forward in his return to the New York Mets. Wright, 35, continued his rehab stint with Triple-A Las Vegas. Wright finished his first game with the team 1-4 with a single, and a fine defensive play at third. Though the Mets front office stated a David Wright return won't happen "any time soon", it was certainly a great sign for Mets fans to see their Captain back in action. Wright hasn't played in an MLB game since 2016 due to injuries.
David Wright's Injury Resume
It all started back in 2015 during Matt Harvey's return to the Mets after Tommy John surgery. Wright slid into second base and injured his hamstring. When his hamstring was expected to be healthy again, Wright's back became an issue. He was diagnosed with spinal stenosis and was shut down from baseball activities for four months. He returned for the final 52 games of the season (homering in his return), and played through the postseason with the Mets. As 2016 rolled around, Wright tried playing through a herniated disc in his neck, and eventually had season-ending surgery. Later on, in 2017, Wright began to feel discomfort in his shoulder. The shoulder issue was directly related to his neck, causing him more problems with rehab. Since then, Wright has yet to play in the majors.
Is A Return This Season Likely?
The realistic answer is one which Mets fans most likely do not want to hear. Though his rehab is going well at the moment, the Mets certainly do not want to rush him and make matters worse. The Mets plan to take their time with Wright and hope he will be 100% for Opening Day in 2019. Though there is a chance Wright could join the team this year, it seems unlikely that the Captain will return to Flushing in 2018.