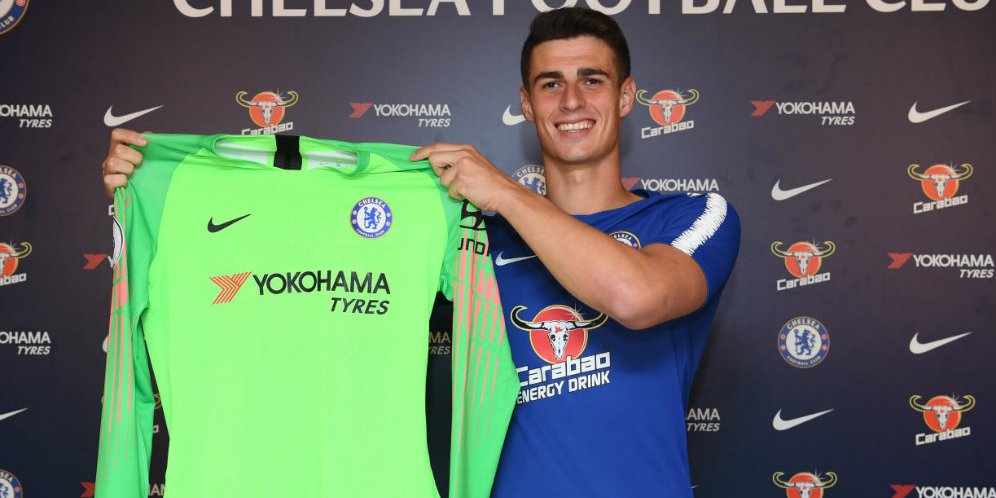 Kepa Arrizabalaga: Worth It Or Not?
Kepa Arrizabalaga, born and raised in Ondarroa, Basque Country in Spain saw his first doorway to football open at the age of 10. Athletic Club Bilbao, where he would later be the senior team's first choice keeper, admitted him to their youth academy at a very tender age. He made his senior debut CD Basconia in 2012, playing in the Tercera Division which is the 4th division in Spanish football. Basconia were referred to as the 'farm team' of the Basque country with Bilbao being the main team. Kepa kept rising up the ranks and finally in 2016 and onwards from then, he was Athletic's starting keeper.
How Did He Catch Chelsea's Eye?
This transfer window started off turbulently for the Blues. Their star keeper Thibaut Courtois was very eager to leave the club. He was heavily linked to Real Madrid. It got to such a point where Courtois went AWOL and stopped showing up to training. Chelsea knew it was only a matter of time before the deal with Real fell through.
Going back to the time period from 2016 leading up to 2018, Kepa is making a name for himself in Spain. He has broken through as the first choice keeper. He is consistently delivering terrific performances. All the while, he is showing all the qualities that make a goalkeeper good. Though very young, he is rapidly rising up the ranks. And his name is going around mouths quickly.
Now we come back to the 2018 transfer window. Kepa is now a hot young prospect. He is merely 23 years old, but Chelsea want him to replace Courtois. Athletic value him highly but Chelsea willingly pay his release clause of 80 million Euros. Thus making him the world's most expensive keeper.
Good Investment?
80 million Euros for a 23 year old goalkeeper seems extravagant. Especially for one who does not have more than 2 years of experience as a first choice keeper. But he does have all the qualities and the potential to make it big. He does have big boots to fill after all. So far Chelsea have played 3 games in the Premier League with Kepa in goal. They have registered one clean sheet and conceded 3 goals. Granted, it does not sound too good of a start but Kepa is still adjusting. Not to forget that despite not showcasing his true ability yet, he has not done too much wrong between the sticks.
For now and for the near future at least, he does not seem like he is worth the 80 million fee. Honestly it even seems like a panic buy on Chelsea's part. Even so, they have landed a good player. Whether he lives up to the billing or not will be seen in the upcoming years.