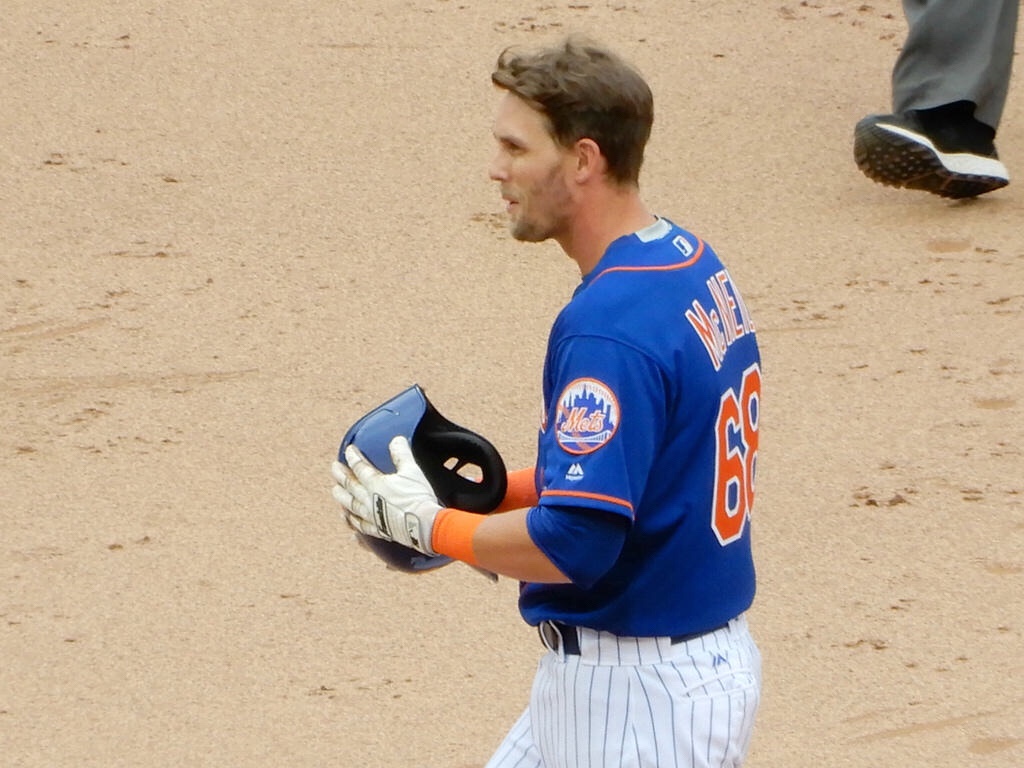 Jeff McNeil Continues To Rake For The New York Mets
Last night, Mets infielder Jeff McNeil extended his hit streak to nine games. Through 30 games as a Major Leaguer, Jeff McNeil is batting .330 with two homers and ten RBI's. The 26-year-old has continued to be one of the few bright spots on what has been a miserable season for the Mets. He has shown that he deserves to be the Mets starting second basemen in 2019. Jeff McNeil raked in the minors this year thus leading to his call-up. He has continued to see the ball well and has proven to be no fluke for the Mets.
McNeil's Impact On The 2019 Mets
It's a safe bet that most Mets fans want this season to end and look ahead to the 2019 season. Jeff McNeil has the potential to be a big part of that 2019 team. The Mets front office has made it clear that they plan to contend next season. With the timetable for Yoenis Cespedes's return uncertain, the Mets have some holes to fill. McNeil makes for a great option at second base as part of a double-play combo with Amed Rosario. Should the Mets also bring up prospect Peter Alonso, the Mets 2019 infield would be McNeil, Alonso, Rosario, and Frazier/Wright (should he return) playing third base. A solid defensive infield that can hit very well.
The outfield remains to be seen, but it seems Mets fans will see Nimmo, Conforto, Lagares/Bruce until Cespedes returns. Behind the plate, the Mets will probably split time with Plawecki and Tomas Nido until d'Arnaud recovers from Tommy John Surgery. Assuming the starting rotation remains healthy, the 2019 Mets look to be in good shape at surprising a lot of baseball fans.
Jeff McNeil certainly has the potential to lead the charge for the Mets. He has shown the talent be one of the best hitters on the Mets, and in baseball. There's undoubtedly excitement surrounding McNeil.