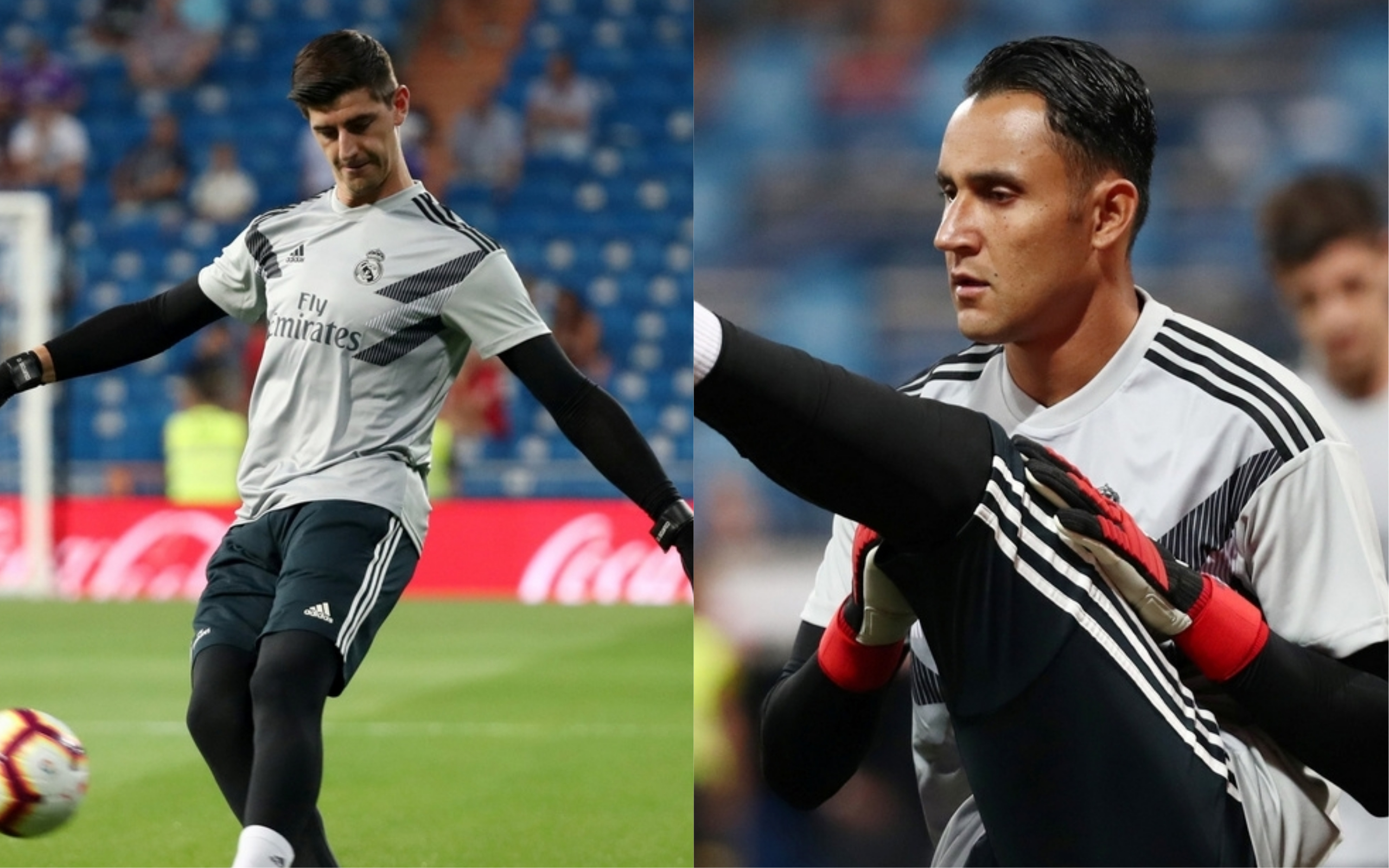 Opinion: Navas And Courtois Will Be A Problem For Madrid
If it isn't broke, don't fix it.
The old saying would have lingered in the minds of many Real Madrid fans when the club signed goalkeeper Thibaut Courtois early August. Although few would say so, many saw adding the Belgian on a six year contract as an unnecessary move.
Loyal and almost always dependable, Keylor Navas had dutifully guarded the white's goal through three Champion's League titles and one La Liga title in only three years. Always doubted by the club, the Costa Rican never fails to rise to the occasion proving himself able for the task.
To make the situation more story worthy, the 'man of faith' as he is called has built a reputation of achieving the unexpected despite the odds. A film about Navas' life and challenges is due to be released soon. This underdog reputation has made many at the club fond of the keeper, with shouts of 'Keylor' heard after every save.
Nevertheless, Courtois arrived in the Spanish capital with the former Atletico de Madrid keeper forcing his transfer by refusing to practice. Club president Florentino saw an opportunity and moved, sending Mateo Kovacic to London on loan.
Despite already having a world class and experienced shot stopper, few can blame 'Los Blancos' for pouncing at the time they did. Among other reasons, Courtois is in his prime at 26 years of age and has experience at club and international level.
However, there is now a potential crisis lingering between the sticks for the European champions.
Problem In The Making?
On Sunday, Real Madrid kicked off their 2018/2019 La Liga campaign versus neighbors Getafe. Unsurprisingly, Navas started the match in goal. It seems like a logical decision. After all, Courtois has only just arrived and Keylor is the current number one.
Be that as it may, its unlikely that Real paid Chelsea $45 mil for Courtois to warm the bench. At some point, they will expect to make a change. Navas is aware of this, and will not make it easy. The 31 year old has been fighting for his position since day one and is no doubt motivated for this latest challenge.
On Sunday, the talented Costa Rican was sublime, making two impressive saves and delivering a clean sheet. Expect more of the same if coach Lopetegui continues to give him minutes. Navas knows the fans are watching and 'Las Madridistas' award hard work.
Likewise, Courtois knows he will have to appear to be better than Navas to win the starting spot. The Belgian expressed that very sentiment in his first press conference. Although, perhaps they were merely professional comments, acknowledging the work of his colleague.
Lose/Lose Situation
Perhaps the former Chelsea goalkeeper will be between the sticks regardless of the good performances of Navas. Either way, Perez and Lopetegui will have to face criticism. Additionally, Courtois could suffer in more than one way.
If Navas continues to get minutes and continues to play well, there will be no basis for replacing him. Fans and media alike would make an uproar for casting aside a loyal and dependable goalkeeper simply to justify money spent. At the same time, should Lopetegui continue to sit Courtois, fans and media will likewise criticize the Madrid club for wasted money in the transfer market.
Courtois himself would take the brunt of the criticism. The World Cup semi-finalist would have forced his move from London where he was undisputed first choice, only to become second choice in Spain.
Such a self-inflicted downgrade to one's career would not go unpunished by fans, especially those of Chelsea. Ridicule and mockery would plague the 26 year old, almost certainly affecting morale and performances.
With only two games of official competition completed, some media have already posted pictures of the Belgian on the sidelines. Any expression other than a smile, produces a headline suggesting unhappiness. In the event that Navas continues to hold down his spot, the situation will only sour.
Florentino and Lopetegui will be hoping for Keylor to make an error or two. They have staked much on Courtois' ability to win over the fans. Perhaps, Thibaut will be able to deliver. Perhaps not. The ball seems to be in Navas' hands, exactly where he likes it.